The short clip shows Justin Bieber passed out in bed. It's gotta be him. You can see his tattoos; he's in his wife-beater and lying next to a baseball cap.
Then the camera rotates to show the girl who's filming. She grins, blows a kiss. She pans back over to Bieber.
Following week-long rumors that Justin Bieber visited brothels while on tour in South America, this video makes a compelling case that he's not the innocent teen dreamboat YouTube fell in love with.
Bieber's tats, for comparison: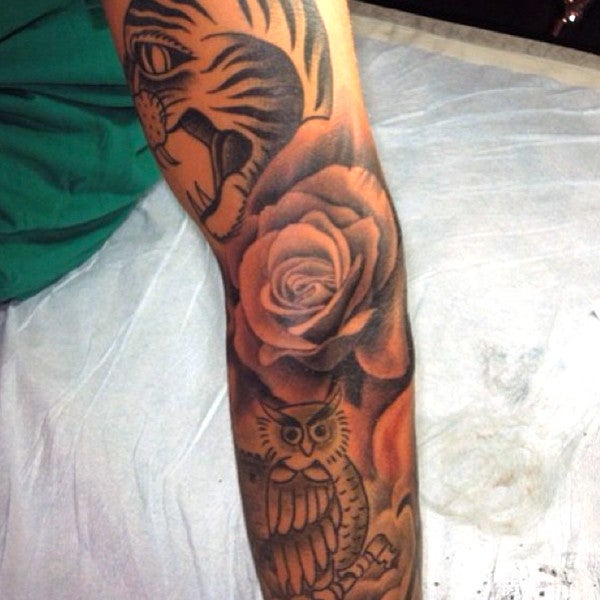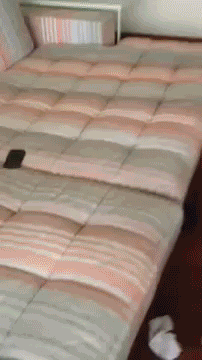 Reddit's r/videos tracked down a Paraguayan model named Gaby del Campo, who tweeted the following image five hours before the video showed up on YouTube.
Thanks @justinbieber for the fresh dolla bills pic.twitter.com/GIP9FwbQrL

— gaby del campo (@gabydelcampo) November 7, 2013
Blogger Perez Hilton believes the woman could be Tati Neves of Brazil.
The only thing certain about this Bieber drama is that he was in Asunción, Paraguay, Wednesday for a performance following a show in Brazil the day before.
Obrigado Brazil!!! Paraguay is next. #BelieveTour

— Justin Bieber (@justinbieber) November 6, 2013
His South American jaunt has been rife with controversy. The 19-year-old singer was accused of visiting a Brazilian brothel and bringing prostitutes back to his hotel room.
Considering Bieber is a consenting adult on tour in countries where prostitution is legal (at least in Brazil and Paraguay), who really cares? Bieber hasn't been that cute little mop-topped YouTube kid in years (just check out him stuffing a fans phone down his pants, baring his butt on Instagram, and [allegedly] firing up a spliff). And chances are, this entire video could just be another hoax by late-night talk-show host Jimmy Kimmel, who fooled the world into believing this infamous twerking-fail video.
Hey, look at Kimmel. Then look at the girl in the video. Imagine Kimmel in a wig. (At least one redditor did.)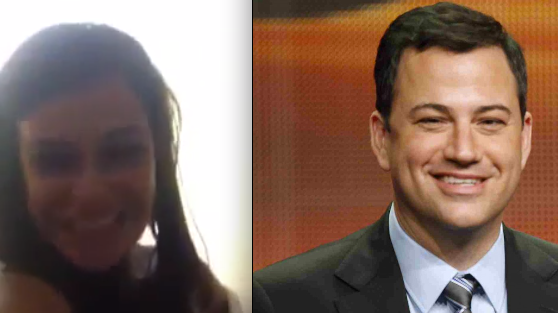 We won't know until we see the extended cut.
Update, via TMZ:
Justin had rented a home outside of Rio to stay at during his concert in Brazil. After his show, JB threw an after-party and invited roughly 50 people. At some point during the shindig, Justin fell asleep on a couch and one of the partygoers shot footage of the singer sleeping.

Bieber is telling friends … he is completely creeped out by the video and is disappointed that he now has to defend himself against false hooker claims.
Photo by elhormiguerotv/Flickr