Every day, the Daily Dot finds something that people on Facebook are sharing and, in turn, shares it with you—with a little explanation. Here's today's share.
This one-legged man can squat more weight than most Facebook users can with two.
And yes, the photo's real.
Hundreds of Facebook users have shared a before-and-after photo of a young man who became amazingly fit—despite only having one leg.
It's of Josh Sundquist, a Paralympian skier. He's also a cancer survivor—doctors amputated his leg when he was ten years old to stop the cancer from spreading.
"They are my before and after photos from the Body for Life contest, which I won in 2006," Sundquist told the Daily Dot.
He's also taken to YouTube to personally refute critics who claim his picture was photoshopped.
As for the caption that Facebook users are sharing—"Excuses: Let's Hear Yours Again"—Sundquist didn't write it.
"I'm not sure who wrote that macro tag on the bottom," he said. "But I first saw it on 9gag, and that's where it really got popular."
It's unclear if Sundquist still looks like he does in that picture, but he's definitely still in shape—as evidenced by a recent YouTube video where he displays remarkable athleticism illustrating how a one-legged man could kick someone in the rear.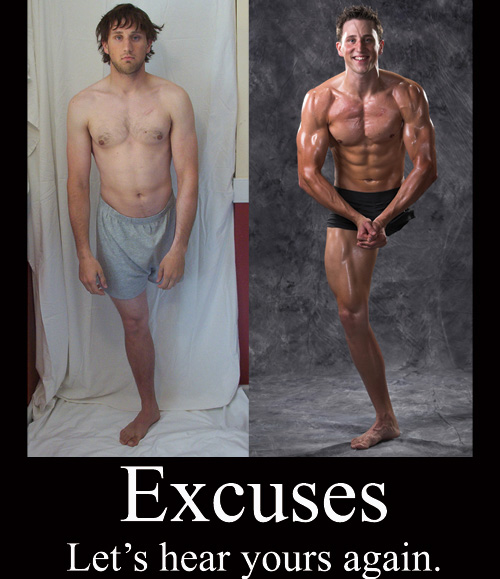 Photo via Facebook