Welcome to the Friday edition of Internet Insider, where we dissect the week online. Today:
The 'Bachelor' season finale ends in controversy

People are offended after 'Mac guy' Justin Long does PC ads

On the 'Snyder Cut' knitwear
Sign up to receive this newsletter in your inbox.
---
BREAK THE INTERNET
'Bachelor' dumps woman over racist views
The last time I watched a full season of the Bachelor/Bachelorette, I was a teenager. Trista Rehn, the first woman to lead the Bachelorette spin-off series, gave sensitive firefighter Ryan Sutter her final rose, and the two married on network TV. Watching the ceremony, I thought the two seemed genuine and very much in love. But my interest in the reality franchise, which reinforces outdated gender norms, ended there.
I've tried to avoid knowing what is happening on a Bachelor show since, despite being extremely online. Over the past week, however, it was impossible to avoid news of the season 25 Bachelor finale—which saw Matt James, the first Black man to lead the show, choose and ultimately dump a white woman over her racist views. It took this event for the Bachelor to finally address race on its show. Rachael Kirkconnell, whom he gave his final rose to, was revealed last month to have attended an "antebellum-themed" party in 2018, among over revelations about her past.
In an Instagram post this week, Kirkconnell wrote that she respected James' decision to end their relationship. James, meanwhile, jokingly (or maybe not) tweeted about Googling therapists. Here's hoping that the next two Bachelorettes have better luck.
—Tiffany Kelly, culture editor
---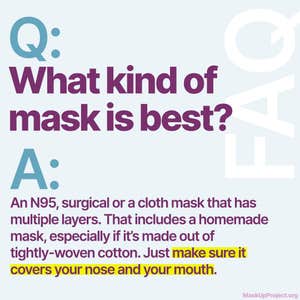 SPONSORED
MaskUP and help save lives
With the COVID-19 vaccines rolling out and the number of new cases actively dropping, it finally feels like we can see the light at the end of the tunnel. It's easy to see the news about COVID variants and dismiss it, sling our masks into the sunset, and embrace the delight of spring. But the MaskUP Project believes that this is still a crucial time.
---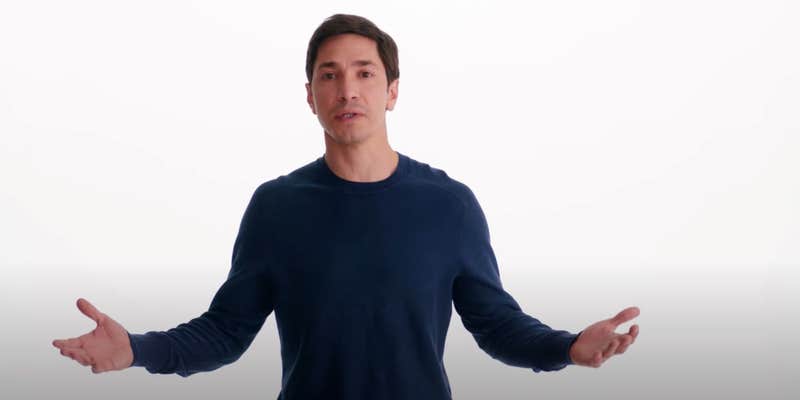 TECH
'Mac guy' Justin Long pivots to PC ads
Actor Justin Long became a topic of discussion across social media this week after appearing in several ads for the technology company Intel.
The ads raised eyebrows for numerous reasons, including the fact that Long was famously used by Apple to promote its Mac computers years prior.
For Twitter users, however, the mention of Long was troublesome, not because of his sudden endorsement of Intel but because Long, who has appeared in countless Hollywood movies, was referred to simply as the "I'm a Mac guy." Users began referencing some of Long's most famous films in an effort to protect his honor and name.
"Justin Long didn't dominate early 2000's cinema with movies like Waiting and Accepted just to be called the 'I'm a Mac guy,'" @himynameisroy said.
Apple fans, meanwhile, pointed to the potentially embarrassing fact that Long's Twitter banner is literally a picture of him holding an iPhone.
—Mikael Thalen, contributing writer
---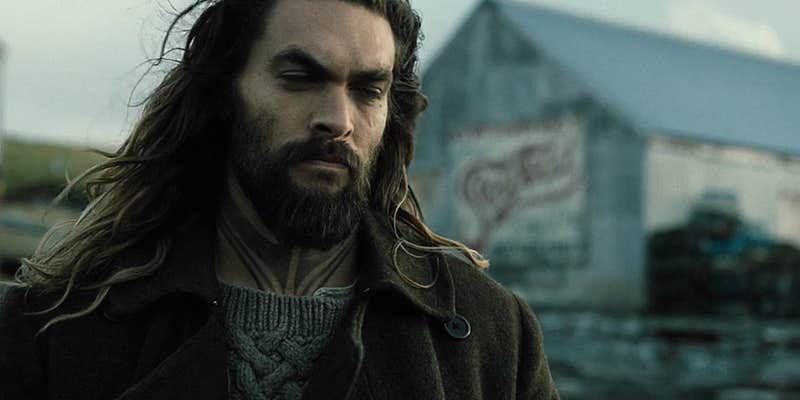 CULTURAL OBSESSIONS
The 'Snyder Cut' is low-key a great sweater movie
Zack Snyder's Justice League—the four-hour cut of Justice League that's the culmination of both Snyder's original vision and a years-long fervent (and sometimes toxic) fan campaign—is a lot of movie. I found it fascinating if exhausting; at times, I was even having fun. But it also gave me something I wasn't quite expecting: The Snyder Cut is low-key a great sweater movie. No, really.
Jason Momoa's Arthur Curry (Aquaman) dons two cable-knit sweaters—one at the beginning of the film and one at the end. The sweaters are both practical, worn by a character in a country with frequently cold weather, and appear in scenarios that are tangential to the cable-knit sweater's historical roots. Logistically, it makes more sense than Arthur wearing a thin tank top in Iceland as he walks out toward a dangerous pier, chugs a bottle of hard liquor, and takes the shirt off in slow-motion as the waves crash down around him—a scene that seems to exist mostly for the vibes.
—Michelle Jaworski, staff writer
---
MEME OF THE WEEK
Beyoncé's Grammys reaction says it all.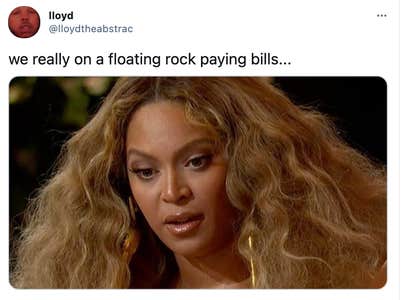 ---
Now Playing: "Body / Savage Remix" by Megan Thee Stallion
Questions? Feedback? Contact us at [email protected].