Ostrich rehabber and TikToker Wendy Adriaens went viral on Twitter after one of her videos made its way on the social app, and people think it looks like she's on a romantic date with her ostrich.
In the video, while the theme from Braveheart plays in the background, Adriaens lays out a blanket on the ground and then sits with her legs open to let the ostrich lay down between them. The ostrich then snuggles its neck into her torso. All in all, it's pretty cute.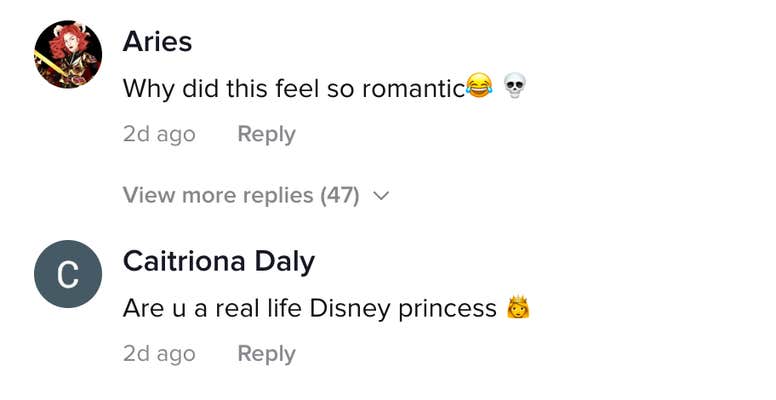 While most of her followers were getting real-life Disney princess vibes, some found the scene oddly romantic, probably because of the blanket and choice of music. For the Twitter side, who lack the context of her ostrich rescue and day-to-day relationship with the creatures, things went in a slightly more hardcore direction…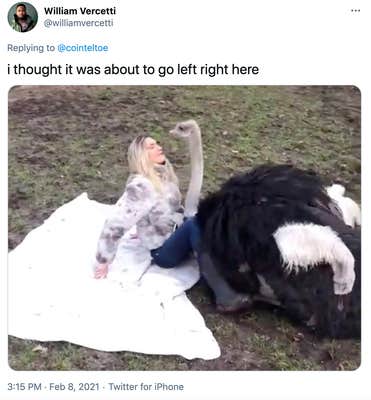 Including references to Ancient Greek mythology. Zeus, king of the Greek gods, had a tendency to come to earth in animal form in order to lure women into coming close enough to have sex with him.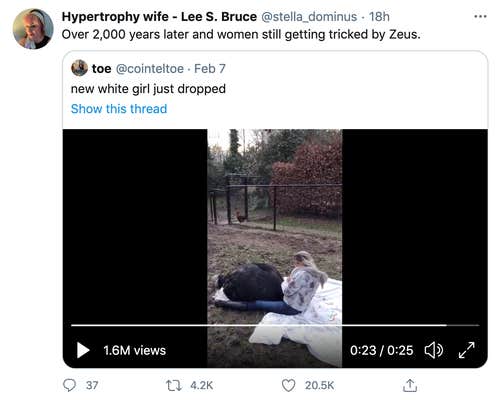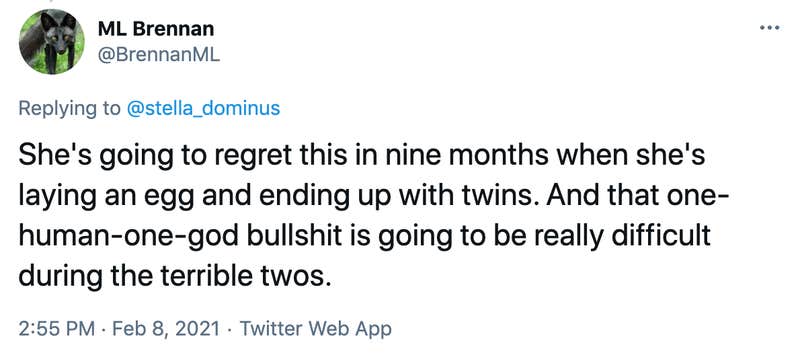 Twitter user @AMERICUHHHH pointed out that this all gets much funnier as well as a little awkward when you learn about the ostrich farm problem—ostriches tend to prefer humans over other ostriches when it comes to seeking a mate.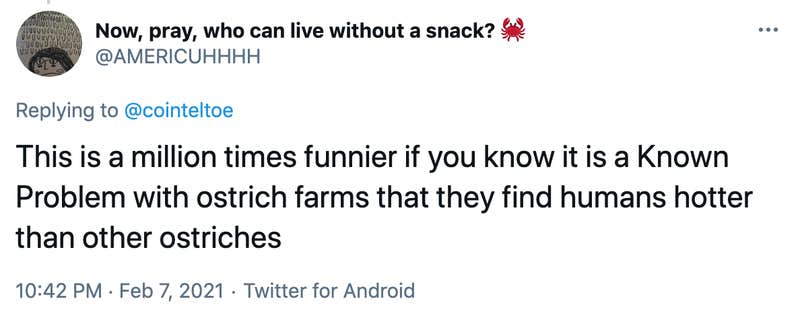 However, Adriaens has already had to deal with unsavory remarks regarding her relationship with her ostriches, putting this reply video out just a few days ago.
Get your minds out of the gutter, everyone! She's their mom, not their girlfriend.