When we think of TikTok, we mostly think of fun, short videos that we can quickly scroll through and share with friends, but the social media platform has more to offer than just pre-recorded content—it also allows for live streaming. And in addition to creating your own live streams, you can also jump in as a guest. But how do you join a TikTok Live?
What is TikTok Live?
TikTok Live was launched in 2019 and allows users to record and share video from their phones in real time. TikTokers can also stream via a computer, although additional streaming software like Restream Studio is necessary for that scenario.
However you go about it, streaming live on TikTok allows users to interact with audiences, answer questions, and even earn money through virtual gifts. It also allows you to invite other guests to stream live with you or have them request to join your stream.
What are the requirements for TikTok Live?
Although TikTok Live is widely available on the platform, not every user is able to take advantage of it. There are several requirements you and your account must meet if you want to go live, including:
You must be at least 18 years old
Your account must have at least 1000 followers
You must be located in a part of the world that allows TikTok
Your account must be in good standing
These rules apply whether you are hosting your own TikTok Live or joining someone else's. But if you meet all the qualifications, then you're ready to go!
How to go live on TikTok without 1,000 followers
If you meet the other requirements for TikTok Live but don't have 1,000 followers yet, you may still be able to access the feature by appealing to TikTok directly.
In the support section of the app, navigate to the "Live/Payments/Rewards" section, choose "Live Host," then "I can't start a Live," and flag that your problem has not been resolved. You should then be able to contact support directly and plead your case, although it may take several days for them to respond and there is no guarantee that they will ultimately enable the feature before you hit the required number of followers.
How to join someone's live on TikTok
There are many benefits to joining someone else's TikTok Live. You may be collaborating with another creator to expand your reach, or speaking to something their audience has interest in, or you might just have the opportunity to chat with somebody for the fun of it.
Regardless of the reason, there are two different ways you can join another user's TikTok Live.
Method #1: Request to join.
In the app, navigate to the live stream you want to join. You can go directly to the Live via the creator's page, or you can browse live streams via the "LIVE" button in the top left corner.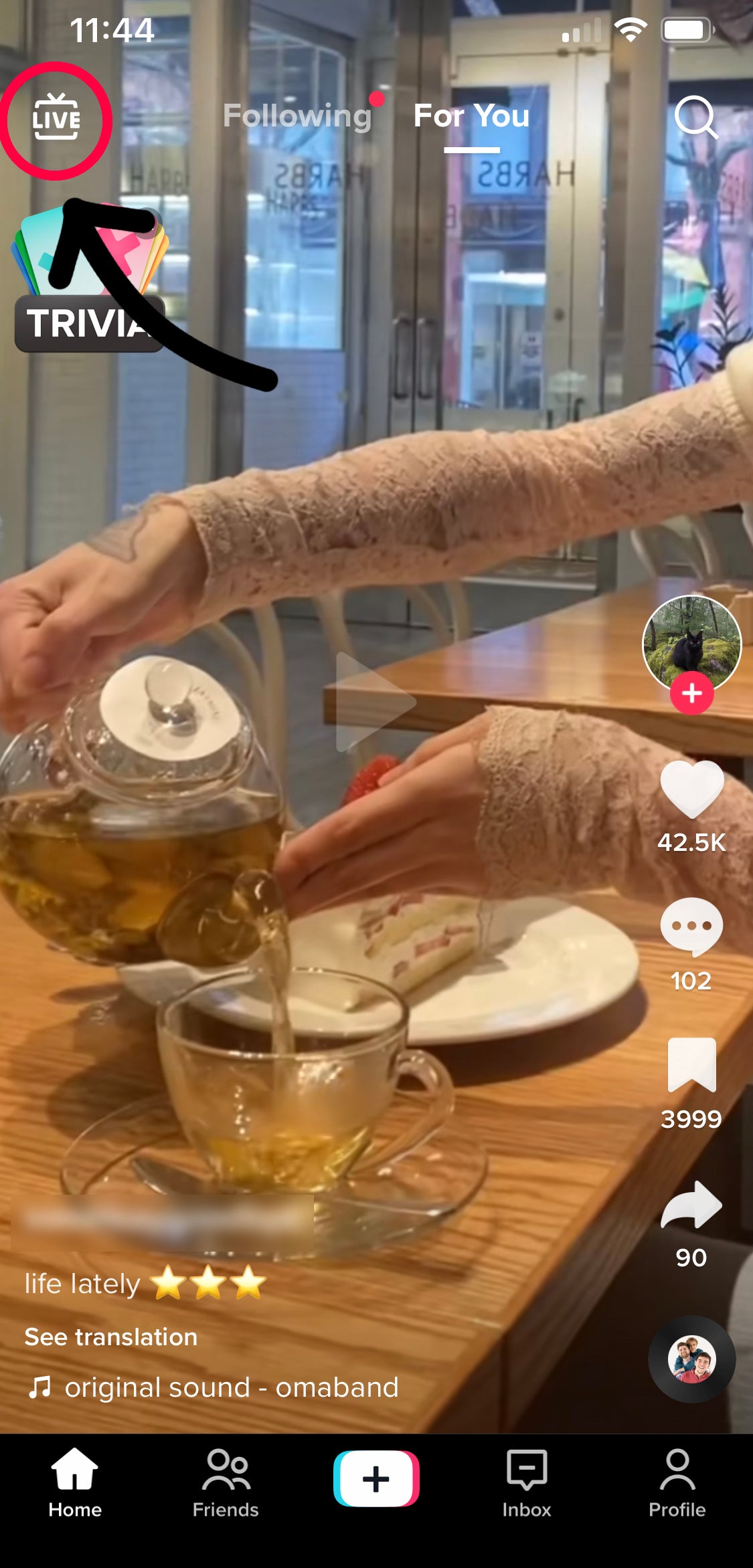 If the host has enabled requests, you will see an icon with "Multi-guest" written underneath it towards the bottom of the screen. Click on this once you are ready to request to join.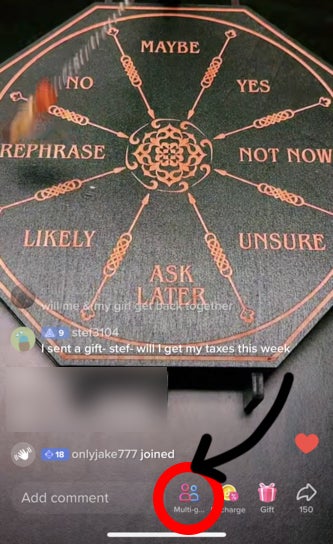 TikTok will then give you the option to preview and enhance your audio and video before confirming your request to join.
Once you've confirmed, it's up to the TikToker to choose whether to accept your request or not.
Method #2: Be invited to join.
If you've organized a collaboration with a friend and are watching their live stream, they can also simply invite you to join.
Once they have done this, you'll receive a notification inviting you to join their TikTok Live, and you will have 20 seconds to accept. Of course, if you miss the window, they can invite you again.
If you accept their invitation, you'll be able to decide whether you want to join with video or just audio, and you'll be given the chance to adjust and preview both before going live.
Once you're ready, hit "Go LIVE," and you're all set!
Things to keep in mind when joining a TikTok Live
Many TikTok Live collaborations are planned in advance, or feature creators that know one another. You may be able to find other TikTokers who are open to having random people join their stream, but in either scenario, there are some things you may want to consider in the process:
1) Know why you want to join
You may have something to contribute or questions to ask, or you may be hoping to be so appealing that you pick up a few new followers yourself. Whatever your reason, if you go into it with even a minimal game plan, you, the other TikToker, and the audience will all be more likely to get something out of it.
2) Be respectful
This is someone else's live stream, and stirring up trouble can result in one or both of you getting strikes against your account.
3) Be entertaining
You have a whole audience watching you now! Make sure you're engaging with whoever is sharing the screen with you, if not the viewers as well, so they don't get bored and tune out.
4) Know when to accept rejection
If someone declines your request to join, don't spam the comments asking to be let on camera. If you're not a good audience member, no one is going to assume you can be a good collaborator, either.
If the host turns down your request, you can still participate in their TikTok Live by commenting or giving virtual gifts. Virtual gifts are a fun way to draw a creator's attention to you and garner goodwill for the future, as they help them earn actual money as well.
---

Sign up for our Passionfruit newsletter for creator coverage like this: