In the aftermath of George Floyd's death at the hands of a police officer, corporations are making statements against racism and in support of Black communities.
Many of these companies have been criticized for releasing bland and uninspiring statements, but a certain group of studded belt connoisseurs rose to the occasion.
"We stand against racism & oppression," Hot Topic said in a statement posted to Instagram on Sunday. The company also pledged to donate $50,000 to the NAACP's Legal Defense and Educational Fund.
"The work doesn't end there," the statement said. "We will continue to advocate for the black community in the fight against institutional racism."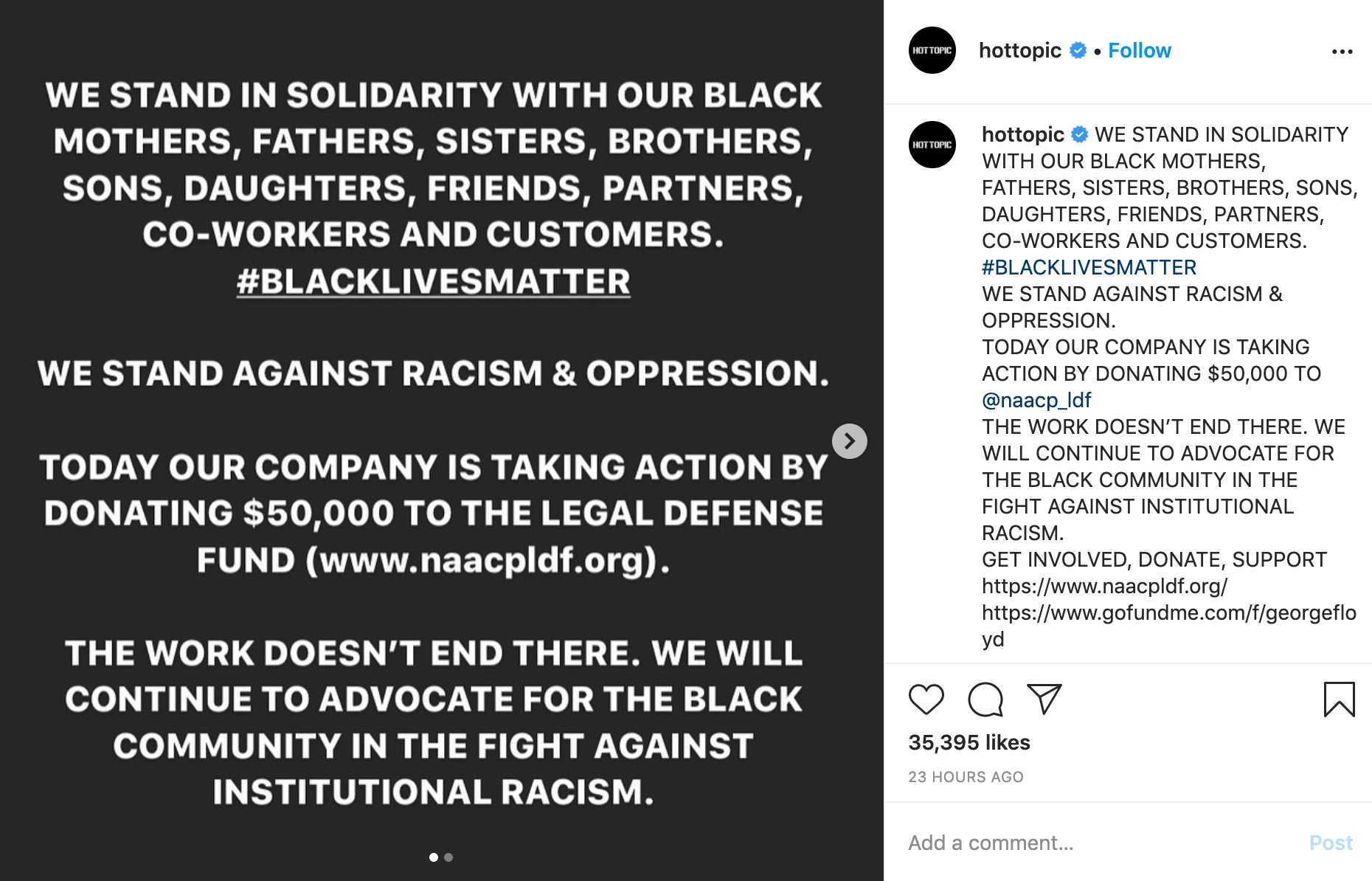 The company also directed its followers to donate to the GoFundMe account set up to support Floyd's family, the NAACP, the American Civil Liberties Union, and the Know Your Rights Camp legal defense initiative, an operation set up to help acquire legal representation for Minneapolis protesters.
Twitter users noted the contrast between Hot Topic's statement and those made by other corporations that were perceived as being weak or underwhelming.
Twitter user @PrincessxMisery compared the teen clothing store's remarks to Disney's, which were poorly received.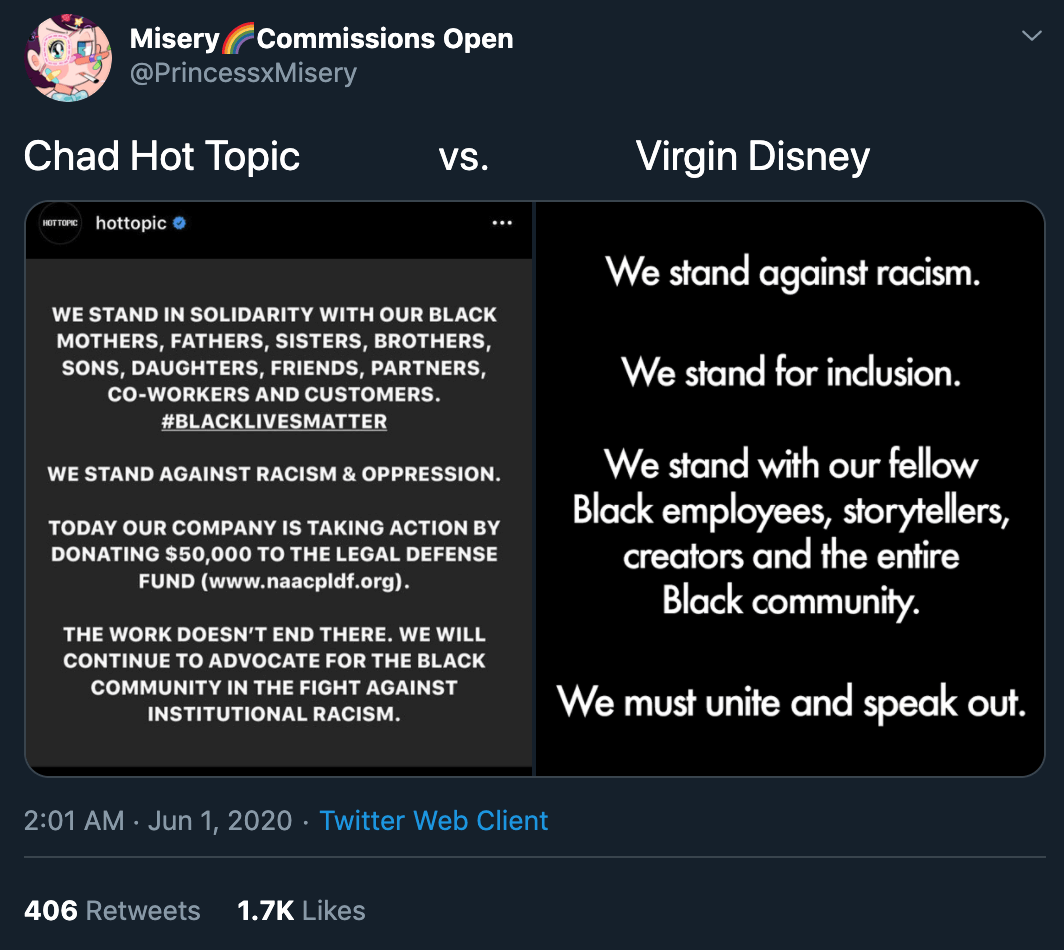 Several users indicated they were considering purchasing some of the store's famed merchandise as an expression of gratitude.
User @bria_tortilla said: "Period Hot Topic. This is how you do it. Might just go buy me a studded belt and some Riverdale leggings."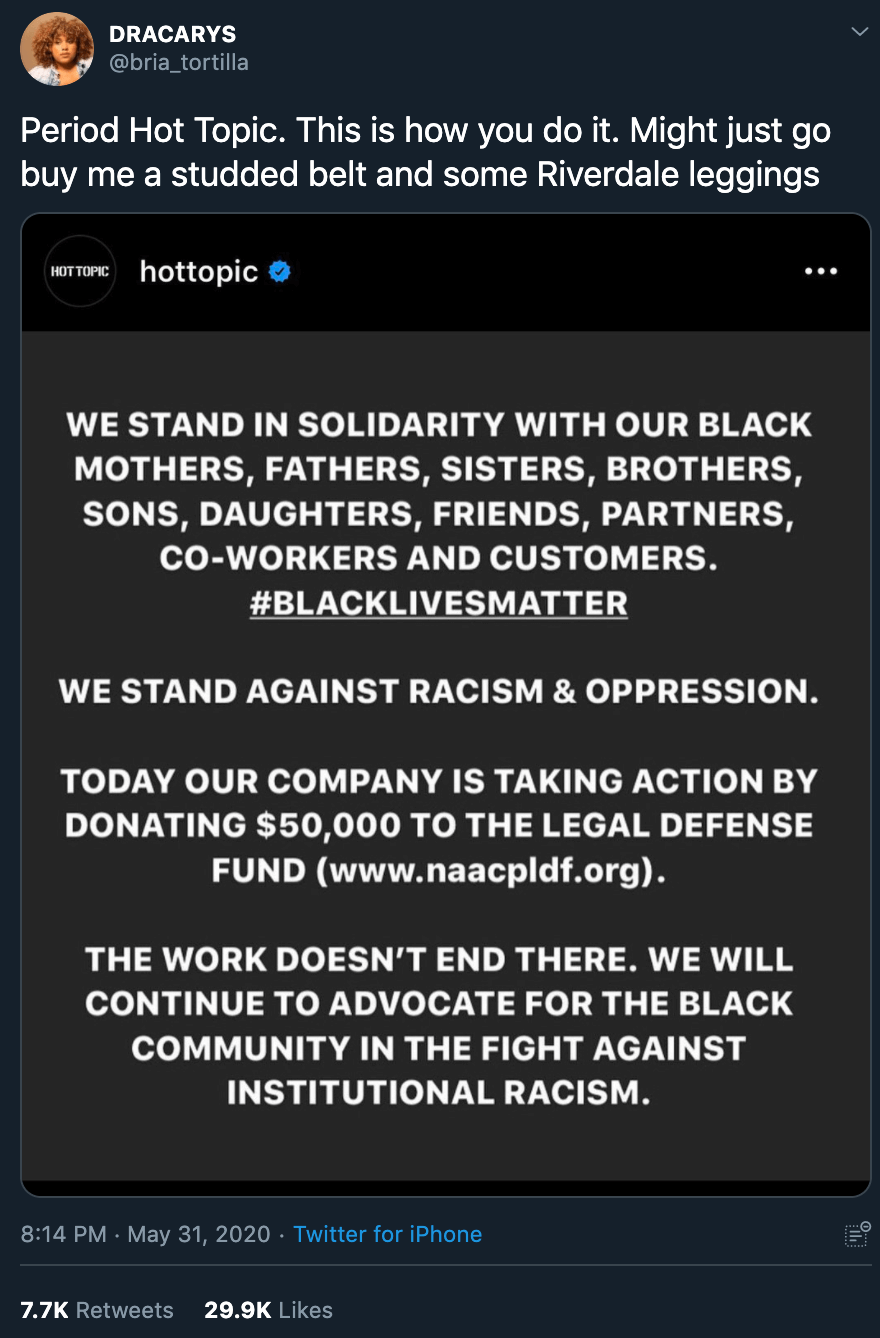 Similarly, user @_starkiller_ wrote, "HOT TOPIC!!! OF ALL PLACES!!! REALLY CAME OUT AND SAID *ALL* THE RIGHT SHIT…. MIGHT BUY A FEW DOZEN MCR SHIRTS RN."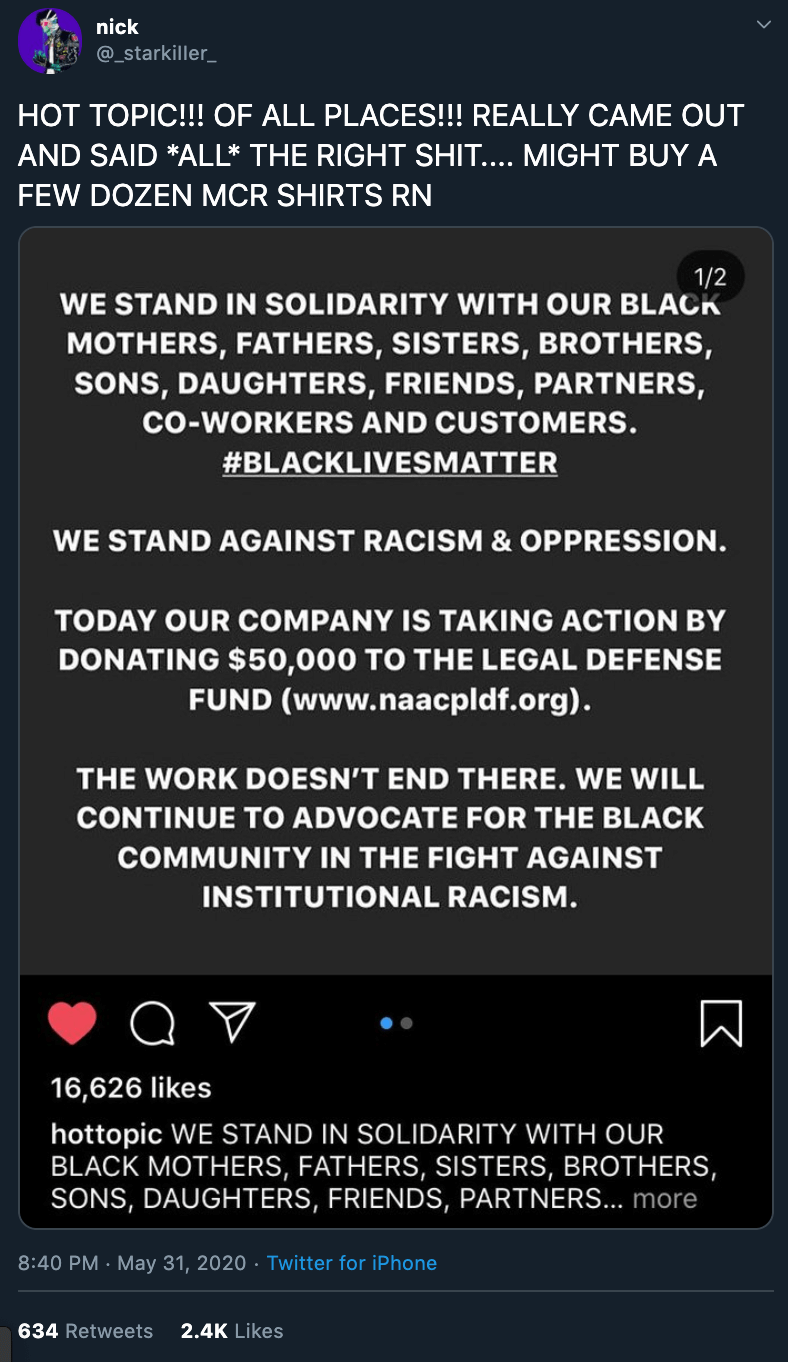 Twitter user @davids3bastian pointed out that a resurgence of the chain's signature style would be easy to spot. "How you know we looted the long beach hot topic," the user wrote alongside a photo of My Chemical Romance.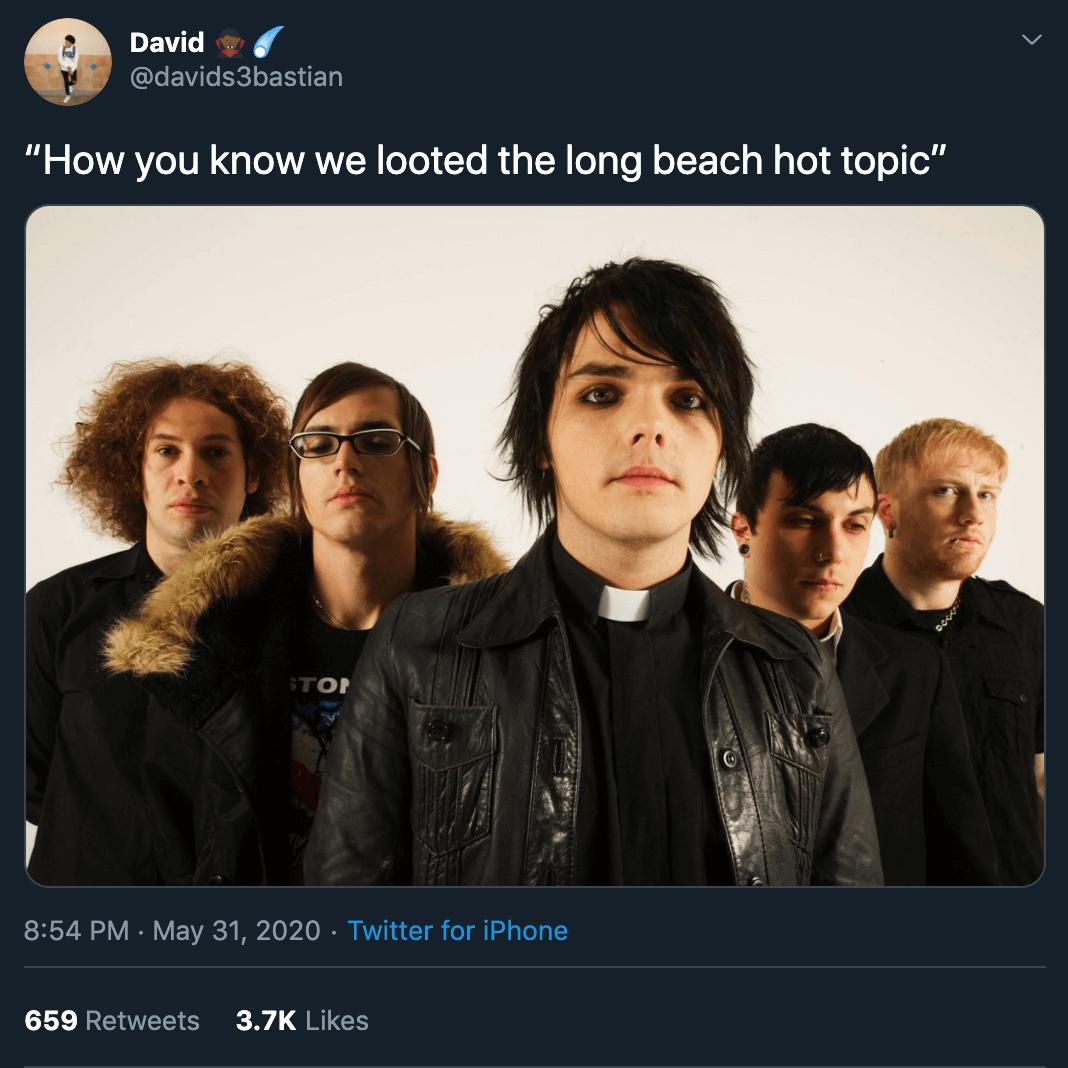 READ MORE: