Nick Kleckner got stuck out in the rain Sunday night somewhere outside of Ash Fork, Ariz. The 25-year-old hobo salvaged his stuff and managed to keep mostly dry, but it made for a rough end to a long day.
Kleckner had walked roughly 19 miles. Then he slept behind a Chevron just outside the city, in between two dumpsters and a two-baby stroller that he'd acquired last month in the middle of Texas.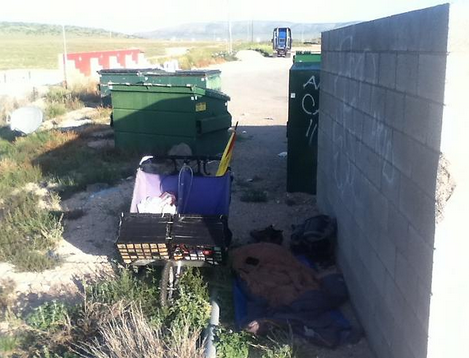 "Just woke up out behind these dumpsters," he tweeted from his iPod Touch the next day. "Packed up and in the gas station and about to head out. Just need to fill waters.
"Gonna lose internet now when I leave here. From here it's about 60 miles of nothing until just east of Kingman AZ. 3 days of nothing but Open land ahead. Probably gonna crash under bridges since that will be the only place to stop. Hope I get signal back, but if not #peace."
Kleckner is on day 152 of what he expects will be a 180-day journey from the shores of Jacksonville, Fla., to the California coast, one that he began with little more than a knapsack and iPod Touch. Throughout the journey, he's slept behind gas stations, rummaged through dumpsters for food, and gone through five pairs of shoes. He's homeless and has been so for the past two years—and the choice was entirely his.
This wasn't the way that Kleckner always lived his life. He told the Daily Dot that he was "sort of conservative" growing up as a child in northern California, "more into playing it safe" than cruising across country on a pair of old hiking boots.
"This was really out of my element," he said.
He spent two years at junior college before finding work as an electrician around the Bay Area.
"On weekends, I would go out on my motorcycle. I was living that normal life in society—pretty much just an average Joe."
Two years ago, right around the time that he turned 23, Kleckner moved out of his apartment and into a tent in a woman's backyard. He saved up some money and bought a van, lived in that for a while, left his job, and started taking on shifts as a cabbie.
"It was a combination that was weighing down on me," he said. 'It built up, and I got to that point where I couldn't deal with everything anymore. I felt a lot of pressure, stress, and anxiety and decided to get out."
Kleckner took the money he'd saved driving cabs and spent it in two ways: an eight-month prepayment on Internet access for his iPod Touch and a one-way plane flight to Florida. He told his family and a few friends, packed a tooth brush and sleeping bag, and got out. He touched down on the Jacksonville sand less than two weeks later.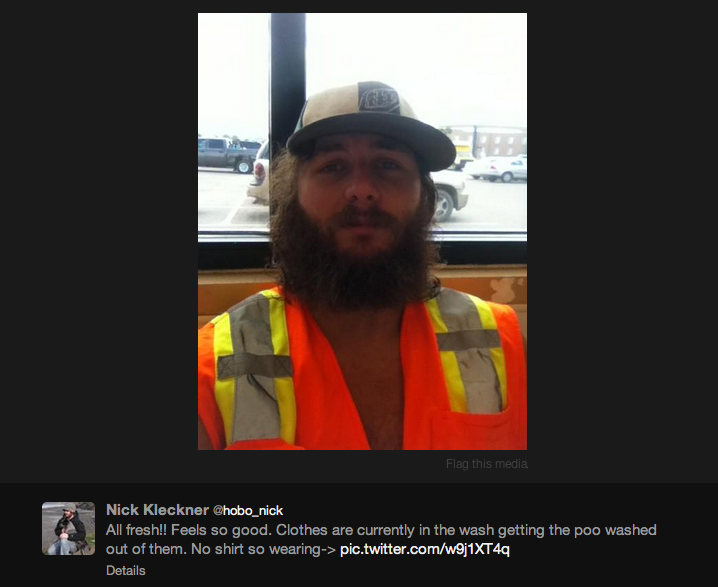 Since, Kleckner has spent every single one of the past 154 days marking his path due west. He's blistered, bearded, and burnt red. He smells like "donkey turds," he said. He's trekked through seven of the eight states that mark the southernmost U.S. border, and he plans to hit the Californian coast later this month.
In between, he's slept under bridges and dumpsters, consciously turned down invitations for lodgings, food, or money. And he learned that the best dumpster to find is the one directly behind the local Little Caesars Pizza.
"That's my favorite dumpster dive," he wrote in a Reddit AMA (Ask Me Anything) last month. "One time I scored 12 pizzas that were still fresh and piping hot! Free!"
If it's not a Little Caesars, Kleckner will take what he can get. He went three days without eating before he got to Flagstaff, Ariz., "conserving and sort of starving all day.
"I was in that state where I was just straight hungry," he said, "and there have been many times where it's been like that.
"I try not to worry too much about my appetite or the types of supplies I have. It might be tough, but it'll be possible. I never feel like I'll be stuck in a spot where I won't be able to survive or keep going."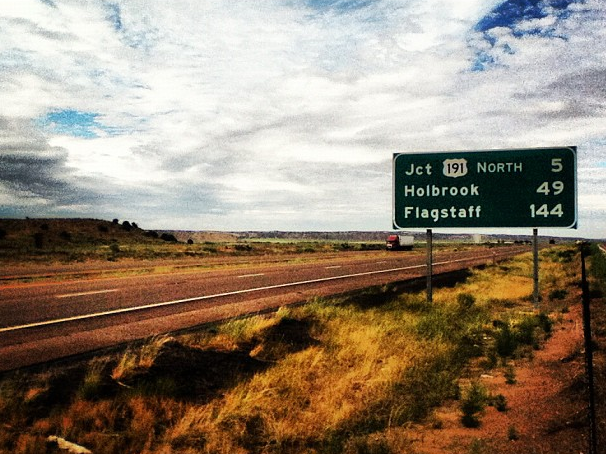 Kleckner is currently in western Arizona, having touched down in the southwestern town of Williams on Saturday, where he met up with his parents for the day (He slept in the woods. They got a hotel.). He said he hopes to make it to Kingman by Friday. It's 130 miles from one town to the other; Kleckner clips at 25 to 27 miles a day. He should make it so long as his feet hold up.
"They're really good right now," he said of his feet, which he outfitted with "sweet hobo grandpa Simpson shoes" Aug. 12. "At first, they were really hurting. I had a lot of blisters going on and nothing to use for band aids except a roll of duct tape. But now it's all built up and callused up. They're like rubber at this point."
"It's amazing how much my body's adapted," he continued. Kleckner has lost 55 pounds—down to 185 from 240—since he started walking west.
"I sleep on concrete at least half my nights, and I can't believe how I can keep going and get sleep. That's one of the reasons why I don't take a lot of offers to stay indoors: I kind of feel like that smothers my rhythm a little bit. It breaks my groove."
About that groove: Common knowledge contends that cruising across the bottom of the country would allow for some very high highs and some equally low lows.
Think of the vantage points and highway pit stops, the mountains and the rivers. Then think of the most boring stretch of highway you've ever cruised and drop your pace from 70 m.p.h. down to three. Then remember that parts of this journey took place in Mississippi and Texas, two states synonymous with long roads and flat lands. Kleckner said that's where he gets the most of his thinking done: on the road and at the close of each day, when he's settled in to his knapsack.
"It's really meditative and therapeutic," he said. "In a 20-minute sunset while I'm alone, it seems like I get 10 hours of thinking done. My thoughts are so clear. "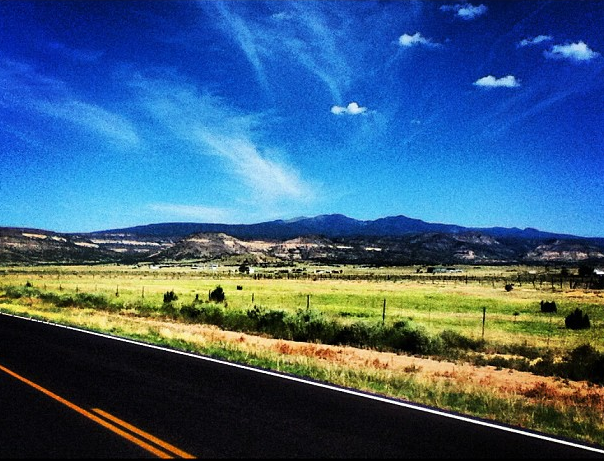 When he wants to talk, he usually takes to Twitter. Kleckner started tweeting back in Florida as a way to keep his friends and family in tune with his journey. But in the months since, his @hobo_nick Twitter feed has grown into what has to be the most thorough documentation of homeless life this side of Stone Pillow.
"I only had about eight followers when I started, just friends and family, "he said. "Now I have between four and five thousand [4,506]. I was just keeping them updated, but it started spreading.
"All of a sudden, I started getting feedback from people around the world who I didn't know—people contacting me and sending me messages to say how inspiring it's been. That's something that's caught me off guard—people encouraging me to update more and post more."
Thus, Kleckner's Twitter account has become his closest companion and most consistent shouting stump. It's there that he'll recount his interactions with other hobos he meets, document his nightly lodgings, and wax poetic on the discourse of hobo life.
And sometimes, when he's come across a particularly nice view, he'll update his followers with the type of shot you just can't put a price tag on.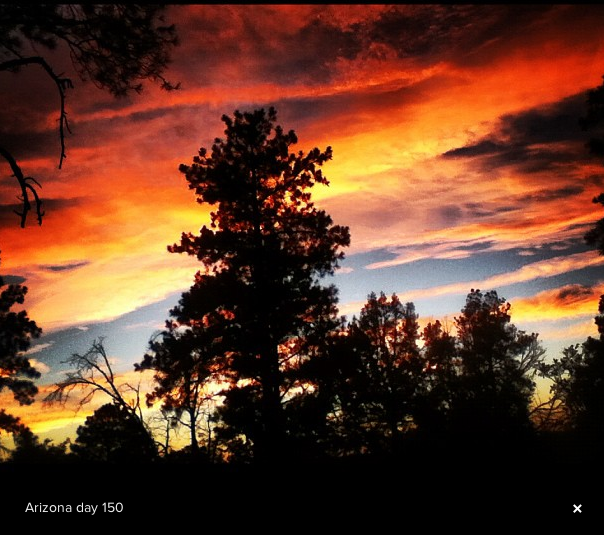 "I'm out here all day, and I don't really talk to people," he said. "I sleep out here in the woods and in the desert and maybe spend a total of 20 minutes on the Internet every day."
When he does, he puts in work. Before stepping foot into the Mojave Desert and subsequently losing Internet access, Kleckner sent out nearly 40 tweets in a single day. He told his followers about his Facebook page and let everybody know about his blog, World in Strides, which he updates regularly with pictures and long-detailed messages about his days on the road. And he posted news of his Instagram.
"All I have is this iPod Touch, and the speaker on it doesn't work. So I have a lot of time to type. I don't proofread my journals, and they're not very in-depth, but I try to do the best I can and keep up when I can."
Twitter's given Kleckner a great outlet, but it's also brought some semblance of strife. He's a mini-celebrity by now, a hobo with a digital following, and fans are eager to show their support by offering Kleckner food or cash or maybe just a towel and hot shower.
But Kleckner contends to live as a hobo, so as a hobo he'll live. To date, he's refused any and all offers from strangers keeping up with his path.
"I've only accepted things from people that I meet face to face," he said. "And I kind of want to keep it that way. If I can cross the country starting with nothing and only accepting offers from complete strangers who I meet face to face, I think that would be pretty cool.
"That shows a lot about our country. There are so many good people out there, even though you don't really get that sense."
Photo via Nick Kleckner/Facebook