Gwyneth Paltrow, queen of Goop, apparently has more on her mind than her healthy lifestyle brand. She more or less admitted on Tuesday—in a hilarious fashion—to "thinking about dick" during happy hour.
Cosmopolitan reports that the ordeal came about when fashion journalist and socialite Derek Blasberg posted a photo of Paltrow grinning over a martini.
https://www.instagram.com/p/BnCHS_oAmz_/
It does seem that Paltrow often has a mysterious, cheeky expression. Meme Instagram account @gaybestfriend apparently picked up on this, reposting the snapshot with the caption: "Me at happy hour pretending to listen to my friends but really thinking about dick."
Even better, Paltrow chimed in the comments section and admitted as much. "Ain't that the damn truth," she wrote.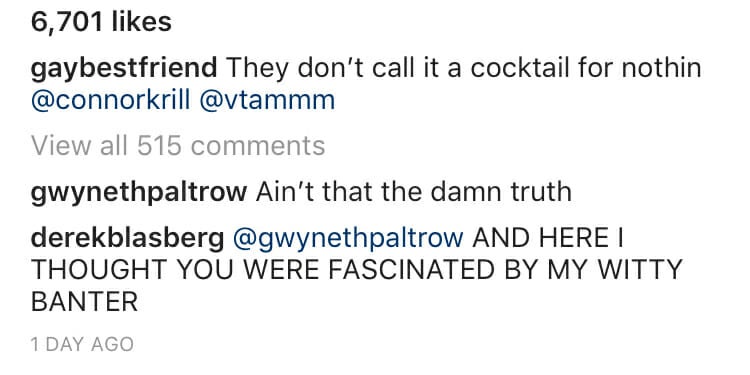 So from now, please refer to Paltrow as her true title, queen of Goop—and queen of dick.
H/T Cosmopolitan