There's a post on Reddit titled "Guy posts a picture a tattoo he gave himself that looks like a turd."
It actually does look like a turd. It appears to be a slimy brown dung nugget with a petrifying face slithering about on some dude's arm. He probably lives in Memphis. Or perhaps a trashy part of Toronto. I don't know.
It is not at all like a blunt, a rotten banana sleeve, or a log, because it looks like a poop.
One commenter commented that the face makes it look like an "angry piece of shit." Very funny.
It also appears to be posted on Facebook in 2009, but because this is popular on Reddit, we're writing about it now. This is how your content is manufactured. Thank you for your page views.
This is all you need to know about a picture of a tattoo that looks like a turd.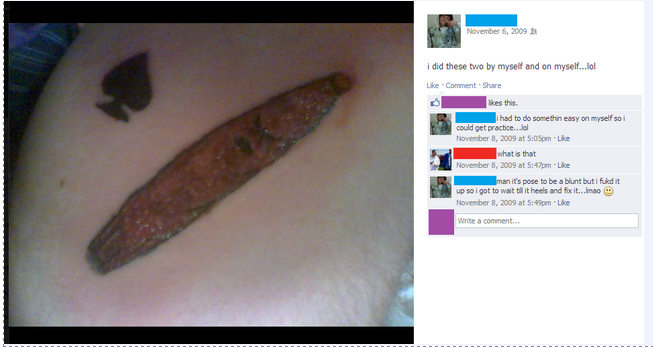 Photo via Reddit