Former Groupon CEO Andrew Mason released an album today titled Hardly Workin', a seven-song equivalent of those motivational posters you used to buy at the mall in the '80s. It's available on iTunes and Spotify. If Mason's Twitter feed is any indication, he is not joking.
He really wants to inspire us.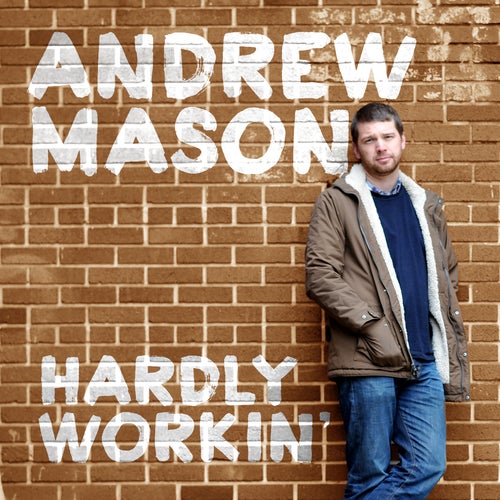 Groupon dumped Mason in February following a precipitous decline in the company's stock price. Mason's bizarre farewell letter, which referenced Battletoads and "fat camp" in the span of a single paragraph, was circulated the same day. It even got broken down by Rap Genius.
Now with more time on his hands, it apparently made perfect sense for Mason to travel to L.A. and record an album with Don Gehman, the producer who has worked with John Mellencamp and Hootie & the Blowfish.
Hardly Workin' is meant to me a production booster for employees, a reminder that, in the words of the great poets Chumbawamba, "you get knocked down, but you get up again." Here's the album broken down in terms of how motivated it made me to finish this review:
"Look No Further"
Mason tells us to look for the beauty that "surrounds us everyday." There is a sax solo a minute into this song.
Motivational factor: The sax solo a minute into this song.
"The Way to Work"
He recalls driving to the former Groupon headquarters, and finding a solution to an "HR issue that's been vexing me."
Motivational factor: Not pumping me up. Needs a sax solo.
"My Door Is Always Open"
Someone has already done an acoustic cover of this song, which is about keeping lines of communication open between employees and bosses.
Motivational factor: This song is catchy enough. It's certainly inspiring. But it's missing something, like maybe a woodwind instrument.
"Rising Above the Pack"
OK, now we're getting somewhere.
Motivational factor: This song is not good, but it is motivating me to get up and clean some dishes. It is sort of like a millennial version of this song from the Karate Kid soundtrack. If this album was a movie, this would be where the training montage comes in.
"K.I.S.S."
An ode to Steve Jobs, and not K.I.S.S., I guess?
Motivational factor: Tried to keep up the momentum from "Rising." Threw punches at an imaginary punching bag. Looked in bathroom mirror and screamed, "Keep it simple stupid!" Feeling good about my life choices.
"Stretch"
This is Mason's rap song. Sample lyric: "It doesn't come easy you've got to stay determined/ It might look like magic but I'm not Merlin."
Motivational factor: I can't.
"It's Up to Us"
There is a reference to George Washington cutting down a cherry tree here. Not sure what the takeaway should be.
Motivational factor: No sax, but I appreciate Mason's positivity in the face of adversity and schmaltzy power chords. It wasn't easy getting through these seven songs, but I did it. We all did it. Congrats, us.
Photo by Kevin Krejci/Flickr