Grindr, a mobile meat factory for gay guys to indulge in on-demand sexual acts, has a fetish that even it's CEO wants to shy away from: posing at the Holocaust memorial in Berlin.
Earlier this week, a blog callled Totems and Taboos surfaced, highlighting the surprising number of user profiles pictures taken at the Memorial to the Murdered Jews of Europe, each one featuring a male subject posting amid its iconic grid patterns and blocks of grey.
"We don't really know what makes people pose there, and we're not dealing with questions of intentionality in our project," the site's creators, Zion Afuta and Boris Cukierman, told Salon. "We're focusing on making the phenomenon visible."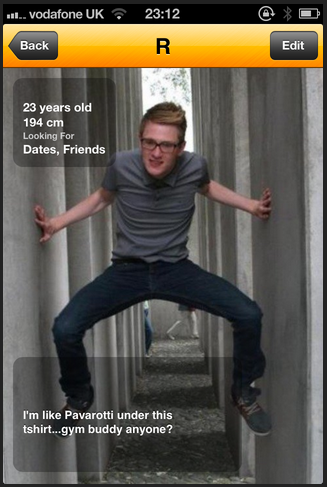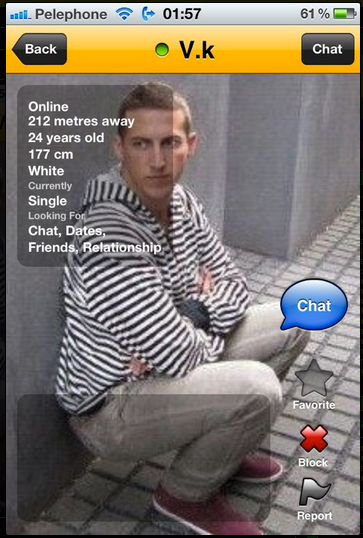 In a December 2011 interview, Grindr CEO Joel Simkhai seemed to get on board with the trend. "As a Jew and an Israeli, I'm deeply moved by how users are coming together as a community on Grindr to share and inspire others take part in memory of the Holocaust," he said.
However, Simkhai has since changed his tune. A Grindr press representative told Salon said the pictures are disrespectful. 
"We strongly encourage our users to engage in a respectful manner and honor the memory of those who perished in others ways outside of the app."
Photo via Totem and Taboos/Blogspot