Today, one of America's busiest railroad stations, Grand Central Terminal in New York, turns 100 years old. The iconic structure, located in the heart of Manhattan, serves thousands of passengers every day and is one of the most popular tourist attractions in the world. Originally built by the New York Central Railroad, today it is used exclusively by Metro-North Railroad, New York's regional commuter rail line.
In the days and weeks leading to the Feb. 1 centennial, historians and fans alike have been preparing for a series of celebrations and have been promoting the hashtag #GCT100 on Twitter. Of course, not everyone will be able to get to New York City to celebrate this important milestone, but thanks to the Internet, you don't have to miss out. With sites like YouTube, Flickr, and Facebook, it's possibly to take a tour through the last century at Grand Central.
Some of the oldest artifacts of Grand Central can be found on the Library of Congress' Flickr page, including these historic views.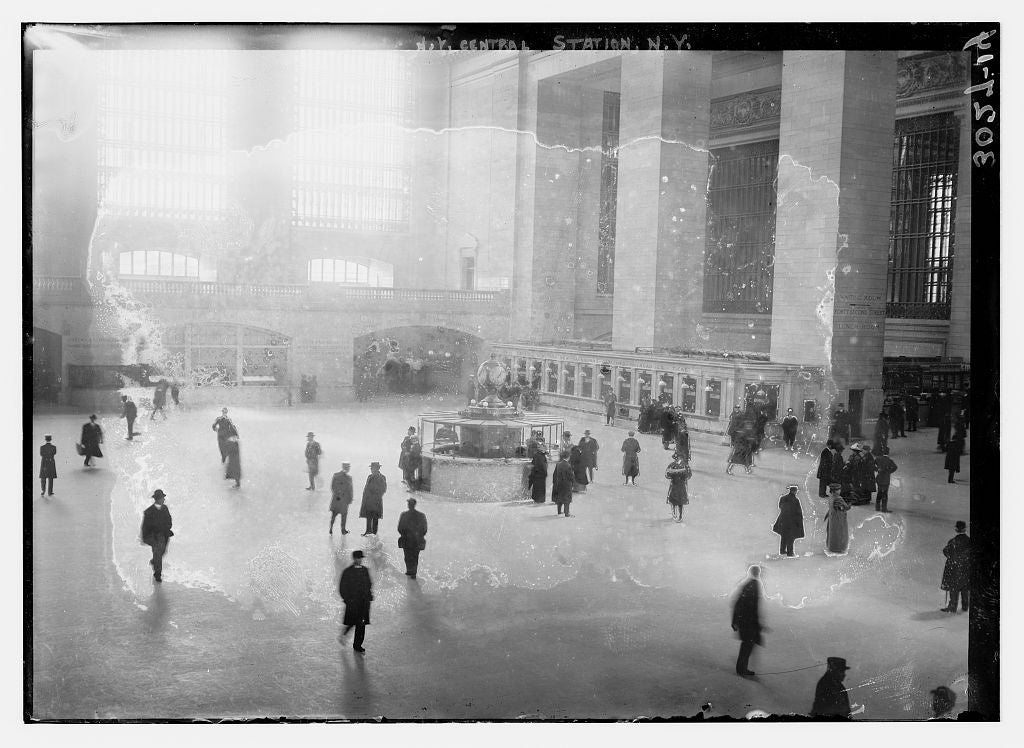 YouTube also has some great content featuring Grand Central Terminal, including a handful of video tours that show both the station's gothic grandeur and engaging history. Did you know that there is a secret train just for the president far below the station? Or that the station was almost demolished in the 1970s? Or how about the fact that 2,000 coats are left behind in the station every year?
Grand Central is more than just trains and travel, however. The legendary building has also inspired poets, performers, and artists. And to see some of that work, all one has to do is look up. High above the main hall of the station is a backwards painted zodiac (that wasn't done on purpose) that is lit with LED lights.
Of course, at the end of the day, Grand Central is a place that people use to go to and from. Every day 750,000 people pass through the station. That can be a hard number to comprehend, but thankfully someone has taken the time to capture just a small clip of it in some awesome time lapse footage. Check that out before catching the next train home (which has also been time lapsed to save time).
If all of that is not enough, then the next best stop is the "I Ride The Harlem Line Blog" and related Facebook page. Created by a graphic designer and commuter named Emily, this page has an endless wealth of information regarding the terminal and the history and culture that surround it.
Photo via the Library of Congress/Flickr