Google's stated mission is simple, albeit immodest. The company's official goal is to ?organize the world's information." It has done this admirably, sucking up and then ordering an incomprehensible amount of data on a daily basis.
However, there are portions of the Internet that an average Google search can't access—dark corners of the web where virtually anything is for sale, from illegal drugs to forged documents to things you probably don't want to think too hard about.
Enter a new site called Grams, which aims fill that hole by serving as a comparison shopping search engine for the shadowy marketplaces of the Deep Web. Think of it like a Google for the dark net; a Kayak to help you get high metaphorically rather than literally.
On Monday, the site's administrator posted a message to Reddit's r/onions forum announcing the launch of Grams' open beta test and invited people to try it out.
The site, which can only be accessed using the web browser equipped to access the anonymizing network Tor, allows users to search eight different dark net marketplaces at once, making a search for the cheapest price on whatever illicit good one's heart desires significantly easier.
A recent survey of drug users conducted by the Guardian and released earlier this week found that nearly a quarter of respondents in the U.K. reported they had purchased drugs over the Internet.
With the growth of this new market segment, it was inevitable that support services like Grams would also spring up to help users take advantage of their newfound ability to buy cocaine on a dark net marketplace like Mr. Nice Guy or Pandora.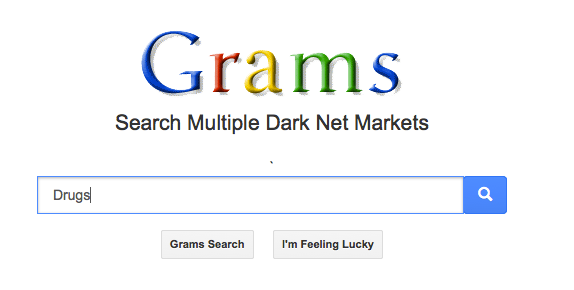 Grams isn't just using Google as an inspiration for its design. The Mountain View tech behemoth also informs the business model. "Within the next two weeks Grams will have a system similar to Google Adwords where vendors can buy keywords and their listings will go to the top of the search results when those keywords are searched for," explained the site's administrator in the Reddit posting. "They will be bordered with an advertisement disclaimer so users know those are paid results."
As the site's name implies, the main draw to Grams is drugs. This is what comes up in a search for a particular strain of marijuana: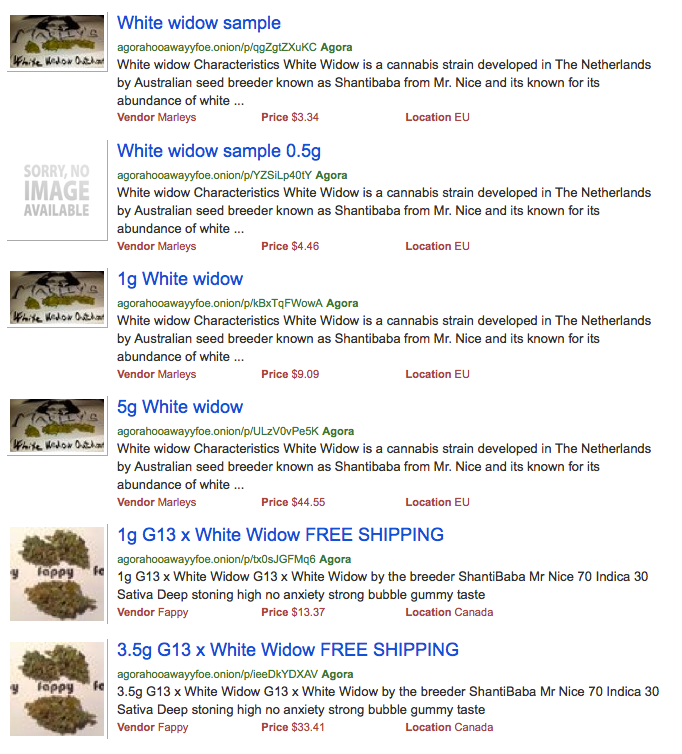 However, Grams indexes everything on these marketplaces, so it also pulls up results on a search for forged passports: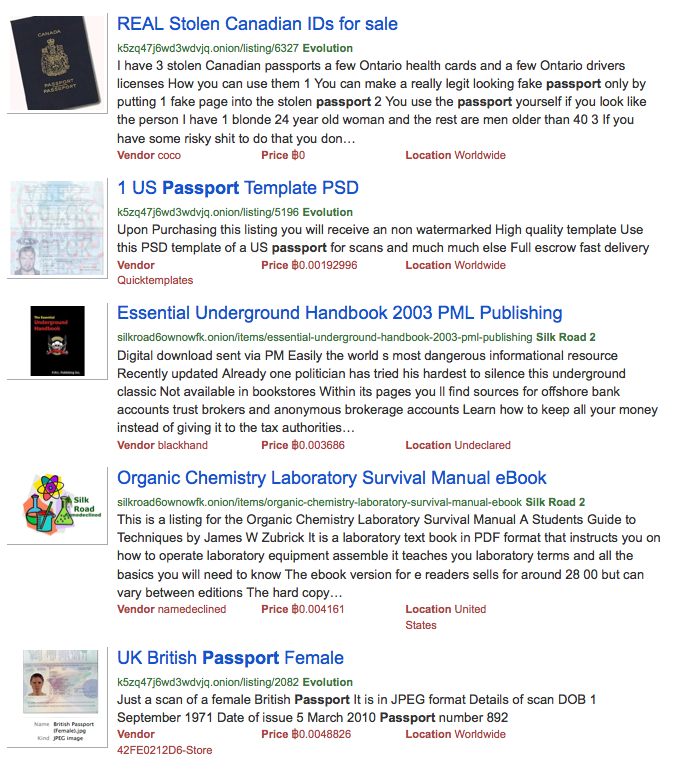 The organic chemistry textbook that appears in the above screenshot shows not only that Grams may still need to tweak its search algorithm a bit, but also that even though Deep Web markets may be known for illicit goods, they also offer products that are far more mundane.
Only a few hours after the initial Reddit post about Grams went up, the site's administrator reported being hit with a distributed denial of service attack. In the circa 2014 Internet, that means they've arrived.
H/T DeepDotWeb | Photo by noexcusesradio/pixabay