In electoral politics, the candidate is meant to project a vision of governance, extolling her party's noble ideas and principles, all while letting her own beneficence shine through. When that doesn't work, you go ad hominem and straw man—you tear down your opponent and twist their beliefs into ghoulish fairy tales with which to frighten the underinformed voter. When even attack ads aren't making a dent, there's just one thing left to do: pretend to be the other guy online and see if you can vacuum up his supporters' money.
That, in a nutshell, is the desperate strategy the National Republican Congressional Committee—a GOP organization tasked with turning and keeping seats for the party in the U.S. House of Representatives—has cooked up for the 2014 midterms. As Motherboard reported, the NRCC "created a spate of fake websites for Democratic candidates that at first glance look like normal, legit sites, but then rip into the candidate in the text. The faux sites also have donation forms that send funds to the NRCC."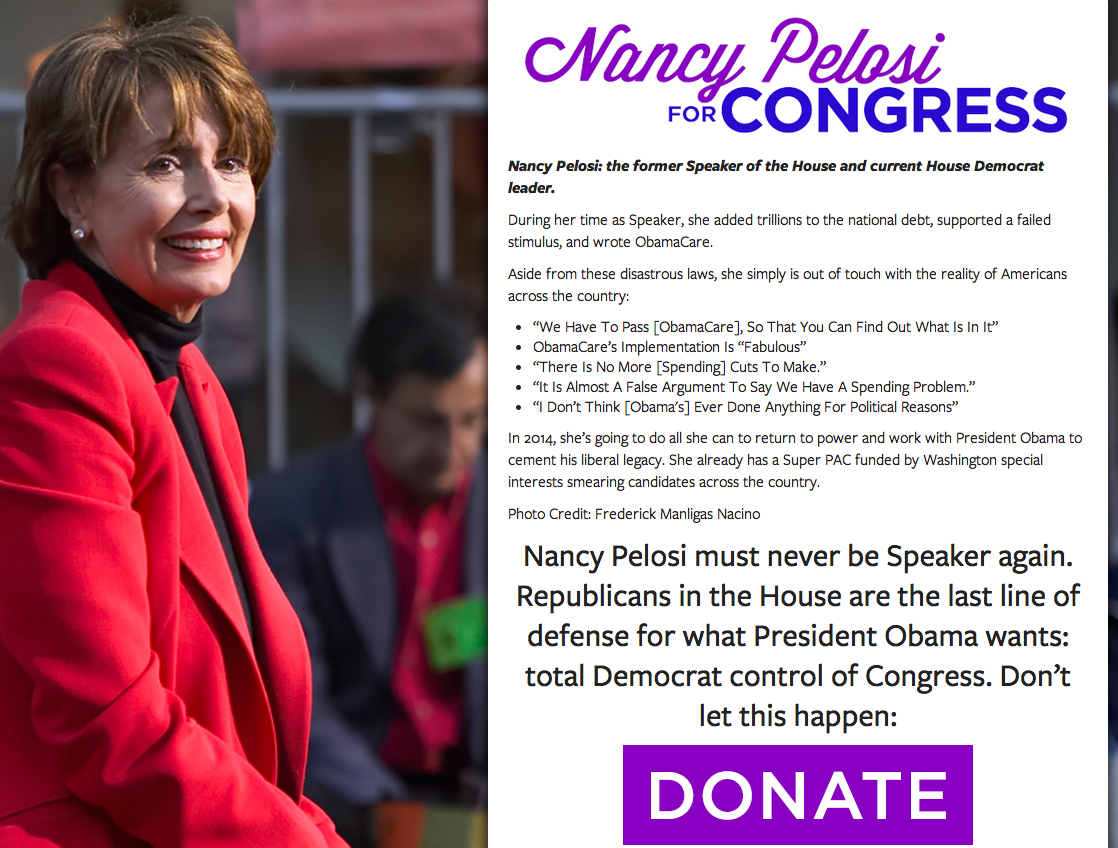 At least one person intending to give money to a Democratic candidate has been duped, and he didn't get his $250 refunded till the Tampa Bay Times ran his story. After submitting his credit card info via contribute.sinkforcongress2014.com, thinking he was supporting Alex Sink, former Chief Financial Officer for the state of Florida, Ray Bellamy realized his mistake: "I get a page clearly thanking me for attempting to defeat Democrats, Obama, and Pelosi," he said. The site "looked legitimate," and he "failed to notice the smaller print."     
It's one thing to criticize your opponent, another to slander and misrepresent them, and an absolute nadir in ethics to reach for an electoral advantage based on nothing but bafflement. While this isn't as direct an example of voter suppression or coercion as typically disenfranchises people living in this country, it's every bit as shameless and indicative of ideological bankruptcy. Phony websites aren't an election-specific tactic, either; the California Assembly's Republican caucus directed residents to a supposed Affordable Care Act registration site that presented the case against President Obama's signature legislation.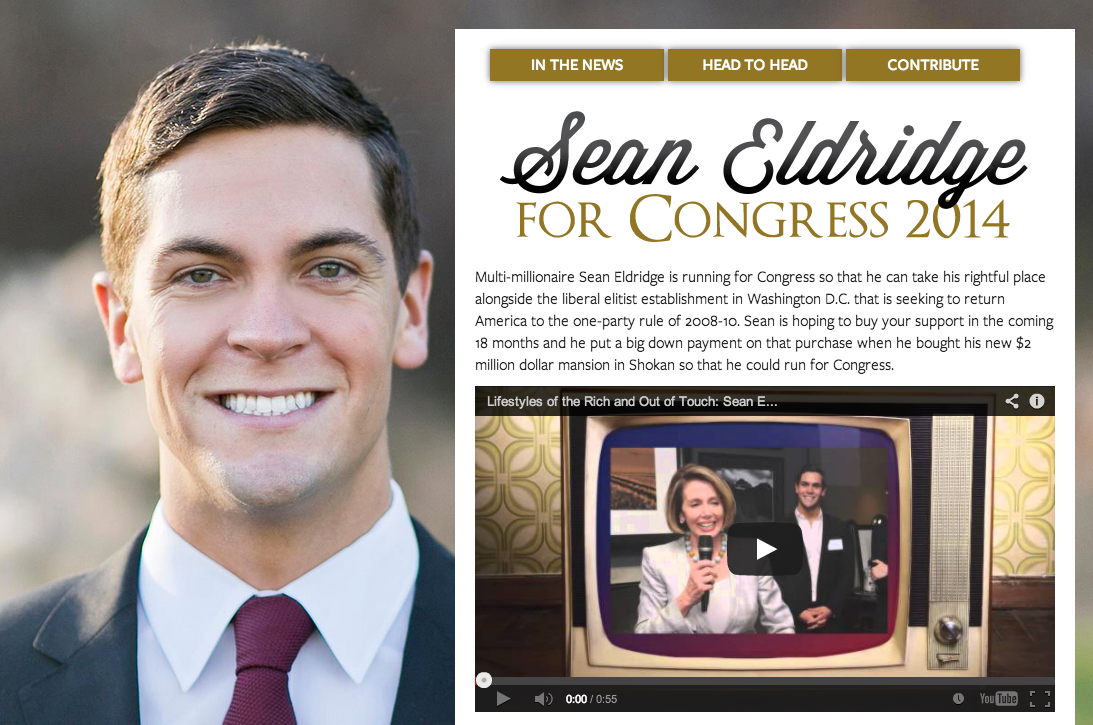 These may be clever, slippery ploys, but they give the impression of a child concocting a fabulous excuse for a piece of missing homework: the effort required is perhaps even greater than simply listening to constituents and attempting to represent or defend them in the federal spotlight. If a Republican congressional committee had any solid concepts or policy suggestions to tout—beyond repealing what Obama has accomplished in office, that is—wouldn't they be pouring money into their promotion? Couldn't they save some money on fabricating annkirkpatrick.com and use it to back or groom one of her three conservative opponents? Or just pay for some incumbents to attend a racial sensitivity workshop? There's a lot you can do without discarding your toxic worldview wholesale. 
The NRCC, of course, has rarely been above its laziest and most corrupt instincts: from deliberately harassing or misleading robocalls to the Jack Abramoff Indian lobbying scandal, the group has repeatedly proven its mendacity. For that reason, its donors are far more likely to remain anonymous, raising even deeper suspicions. True to form, NRCC spokesman Daniel Scarpinato declared fraudulent websites fair play, promising that the scope of their sabotage would expand: they've bought up "hundreds of URLs that the Democrats chose not to purchase." Things are bound to get even crazier when registration for the new generic top-level domains like .Republican and .Democrat begins.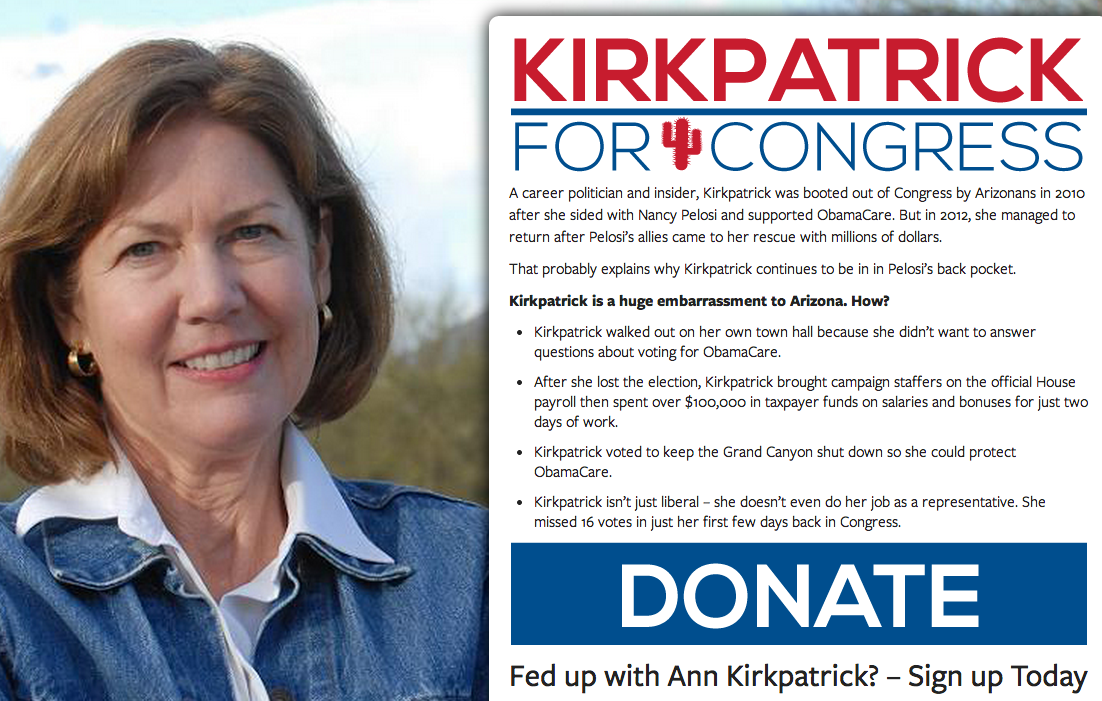 It's pointless to complain about politics being a dirty game. There will always be someone willing to exploit a voter's trust. And while the NRCC should absolutely suffer the consequences of violating Federal Election Commission regulations—as websites purporting to endorse a candidate they're attacking evidently do—it's just as important that we recognize what the strategy says about the party that finds itself with no other option: namely, that they don't have a leg of their own to stand on.  
Photo by Nancy Pelosi/Flickr