Have you ever look at a painting in a museum and thought "that could be me"? You're not the only one.
People on Twitter are obsessed with a new feature in the Google Arts and Culture app, which allows users to upload selfies of themselves, then matches them against famed portraits and works of art from throughout history. It's a win-win: You get schooled in art from past centuries and a clever new profile picture in the process.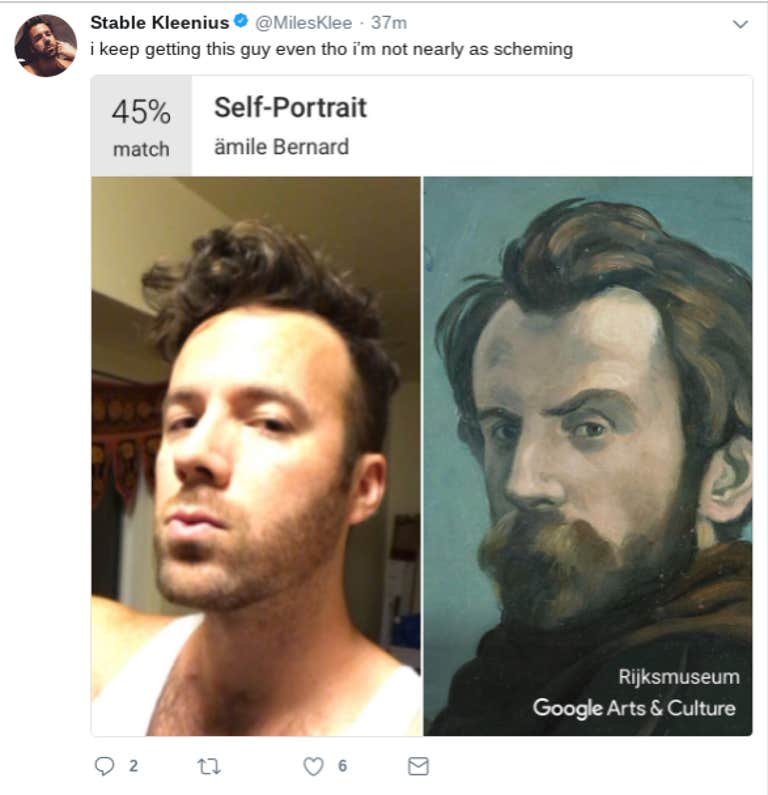 It's an equal parts fun and educational way to get an eyeful of your various doppelgängers from through art history. The app connects to a database of images from museums around the world, and while some of the comparisons might not be as impressive or spot-on as others, sometimes it pulls up a dead ringer.
There are countless strange examples of selfie/portrait comparisons floating around social media right now thanks to this app.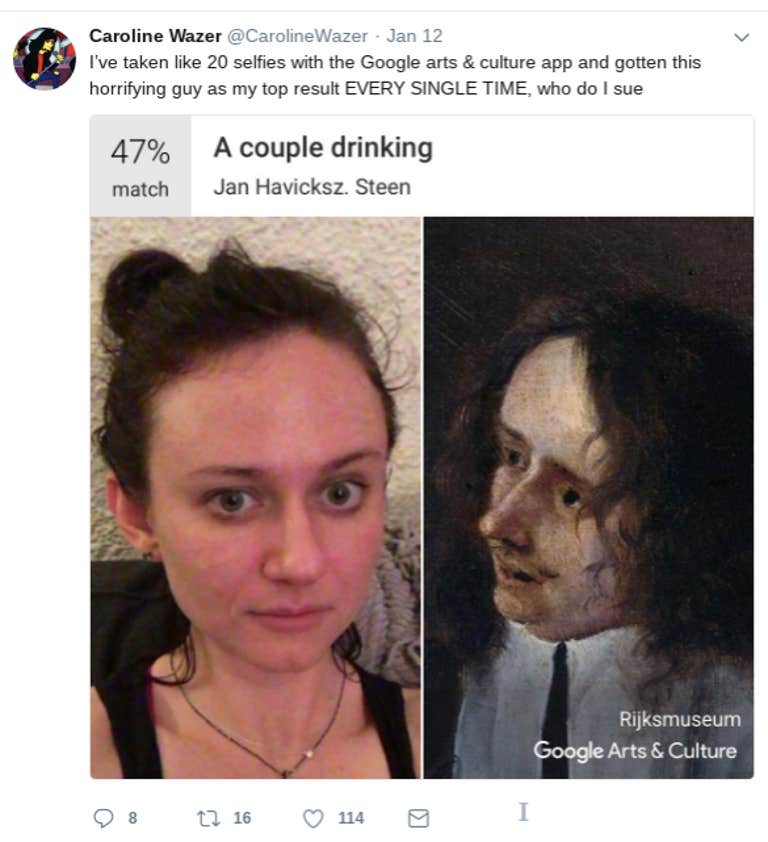 While the app is from Google, iPhone owners can get it on the fun too. The app is also available through the iTunes store.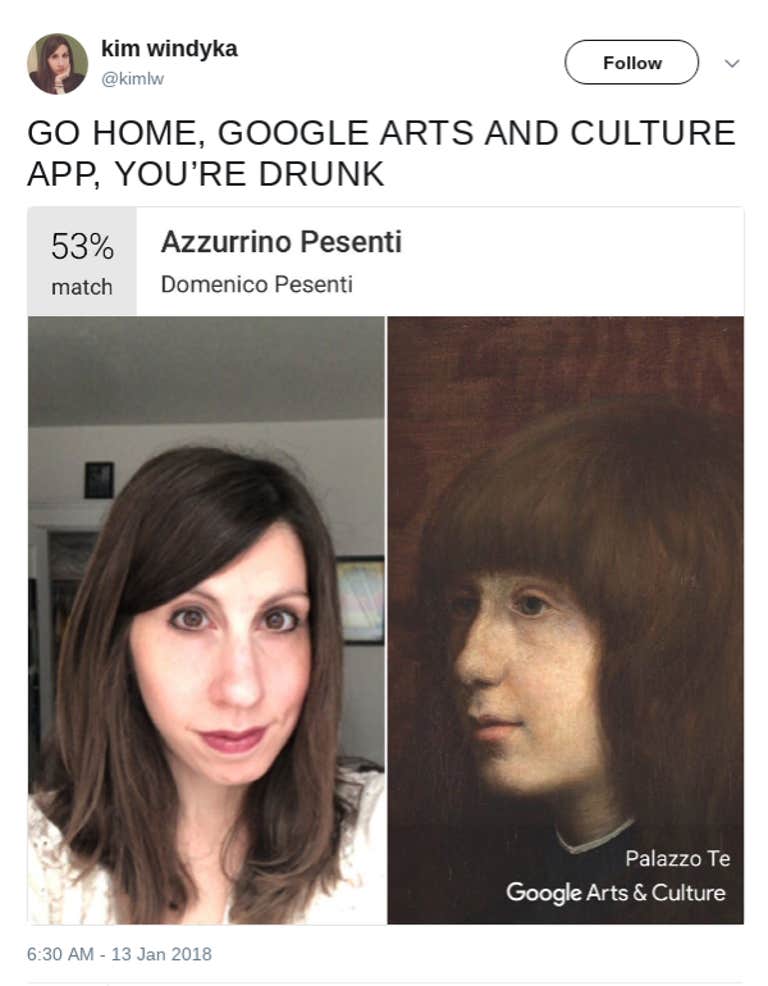 It's entirely free, too, so why not give it a look? You never know what haunted-looking faces from art history's past will look disconcertingly similar to yours.