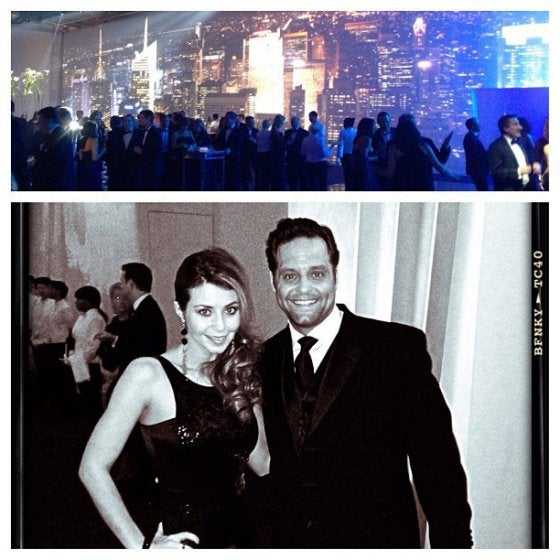 For the first time since the recession, Goldman Sach's gaudy and self-congratulatory partner dinner has returned—fresh off reporting $2.9 billion in quarterly profits. Usually restricted to a few hundred friends and family of Goldman staff, this year's event was accidentally photographed for the world to see, thanks to one Instagram user with a penchant for hashtags.
"The Goldman Sachs Ball last night! It was like attending the Golden Globes of investment banking!" squealed Instagram user Shannon Kelly in one of the captions to her photos, which she helpfully sorted with tags like "#goldmansachs #ball #2013."
Perhaps thanks to that rather explicit trail, New York magazine reporter Kevin Roose was able to dig up the photos and published them in a story earlier today. Kelly also geotagged the photos—the party was at Pier 36, a swanky event spot on the lower east side that one Yelp reviewer described as "huge" (though with the caveat that the "bathroom situation is a JOKE").  Kelly has since turned her account private.
Not everyone was as pleased with the event as Kelly. From Roose's piece:
"It simply wasn't appropriate," said one former Goldman partner, adding that outsiders "might have found it offensive to have a lavish party while lots of people were having their houses repossessed."
But, hey, it looked great on Instagram, guys.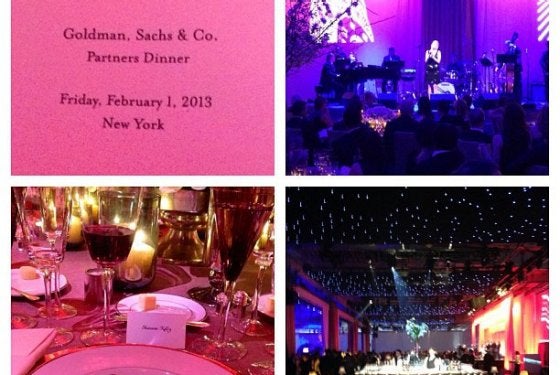 Photos via New York magazine