The Brazilian soccer team got [bleep] by Germany 7-1 in the World Cup semifinals while 32 million people watched. Naturally, the loss made it to Pornhub, in an image titled "young Brazilians get f**ked by entire German Soccer Team."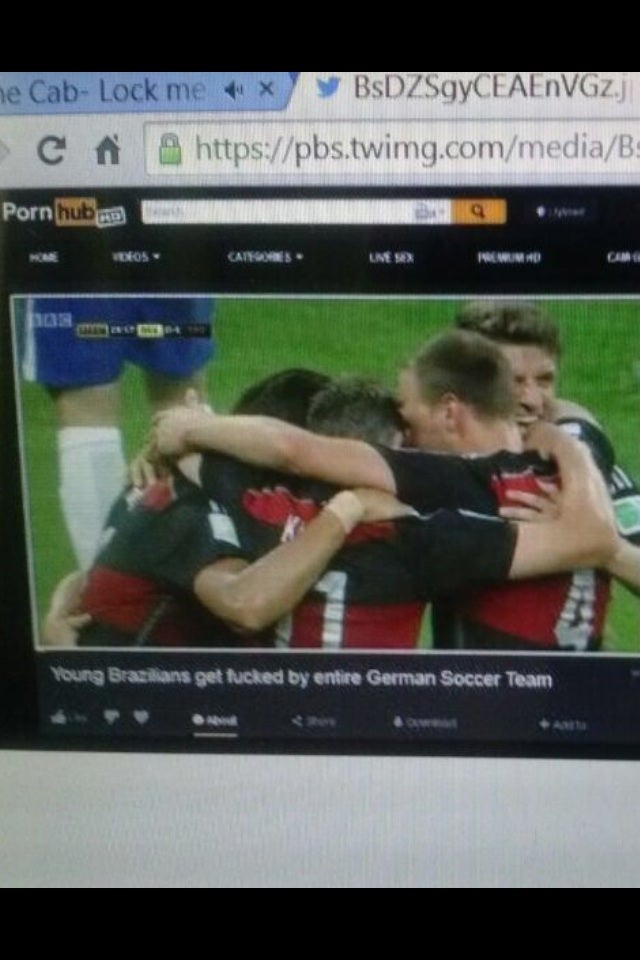 Photo via Imgur
No game footage remains on the site, possibly because Pornhub is vigilant about removing it. 
The image above, which appears to have originated in r/toosoon, spread like wildfire on Twitter, even soliciting a response from the porn tube giant themselves.  
Please stop uploading the game highlights to Pornhub… Our public humiliation category is full. #BrazilvsGermany

— Pornhub Katie (@Pornhub) July 8, 2014
Apparently, even the site that has caught World Cup fever, adorning its black-and-orange logo with a soccer ball, can't stomach the humiliation that is Brazil's loss. 
H/T Uproxx | Photo via seedingchaos/Flickr (CC BY 2.0)