It appears John Wick will be returning to Fortnite season 9 in some fashion—and a big helping of data-mined info may give us some clues.
Wick, the deadly assassin played by Keanu Reeves in the movie franchise, previously appeared in Fornite season 3 as a skin only available through that season's battle pass. It now looks like Wick's house (which, last I remember, was burnt down in John Wick 2) has appeared in the map's desert region.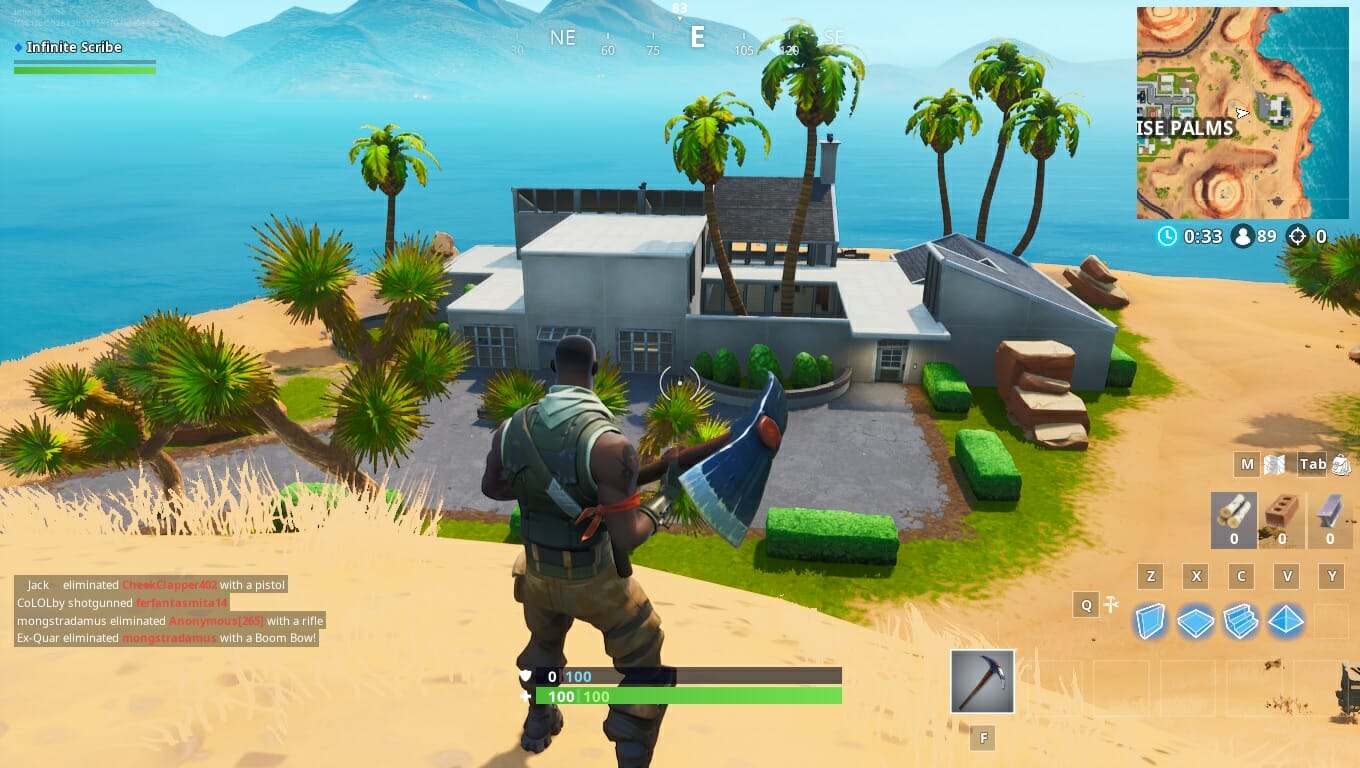 News of Wick's house and the possible event in Fortnite comes in anticipation of John Wick: Chapter 3 – Parabellum, which premieres in theaters May 17. 
John Wick returns to Fortnite
Though Wick's in-game house doesn't overlook an ocean, it has the exact same new-age architecture as the house seen in the films. Even better, there's a damaged car that looks an awful lot like a Ford Mustang Mach 1 that Wick pursued in John Wick 1 and eventually reclaimed in John Wick 2. No adorable dog, though.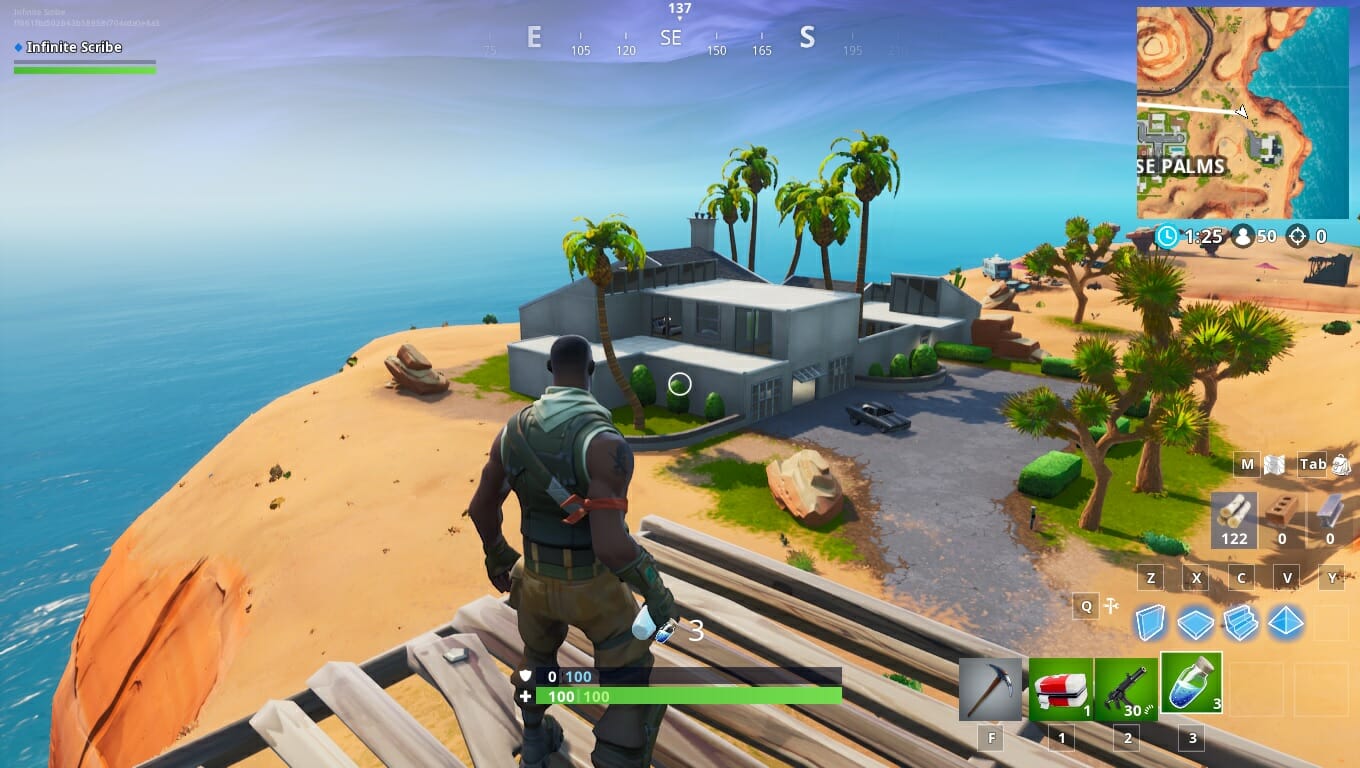 The info dump comes via two of the most notorious Fortnite leakers and data miners, FortTory and Lucas7Yoshi.
According to FortTory, the challenge will be called "Wick's Bounty," and there will be six objectives to finish to complete the challenge:
Win a match of Wick's Bounty

Play seven matches of Wick's Bounty

Collect 150 gold coins

Collect 25 gold coins in a single match

Deal 500 damage with a combat shotgun

Deal 500 damage with the tactical assault rifle
new LTM: WAX!

These are the challenges for it! pic.twitter.com/Y4F7aiBDiB

— FortTory – Fortnite Leaks & News (@FortTory) May 9, 2019
Those gold coins are a reference to the currency Wick and his fellow assassins use throughout the second film to purchase weapons, information, and other pleasantries. From what information we can gather thus far, it looks like players will be collecting coins from fallen enemies, sort of like the Dog Tag mode in Call of Duty multiplayer.
The data miners also speculate that Wick will be a little more involved during season 9 with a possible new "limited time mode," or LTM.
Developer Epic Games, of course, isn't commenting until the darn thing is launched, so take all of this with a grain of salt. In the meantime, make sure to stay updated with the latest on Fortnite. 
H/T Dexerto