They didn't need church bells, big white dresses, or finely tailored tuxedos to make their weddings special. At the stroke of midnight in Minnesota and Rhode Island, same-sex couples had legal recognition. 
Those two states, plus the District of Columbia, are the latest to officially recognize same-sex marriage. In 13 states now, gay marriage is legal.
In Minneapolis, Cathy ten Broeke and Margaret Mile were the first couple to legally wed. The two were joined by Minneapolis Mayor R.T. Rybak at 12:01am.
"I didn't expect to cry quite that hard," Broeke said, according to Yahoo News. 
The entire ceremony was captured by photographer mnchuck, who posted the following pictures to his Instagram last night.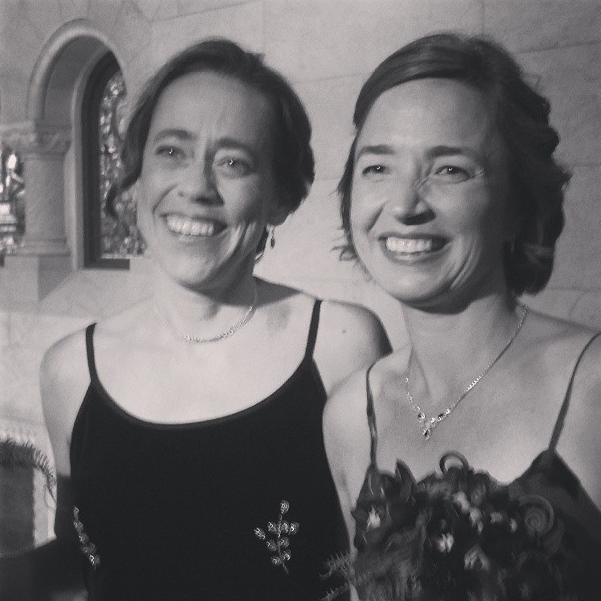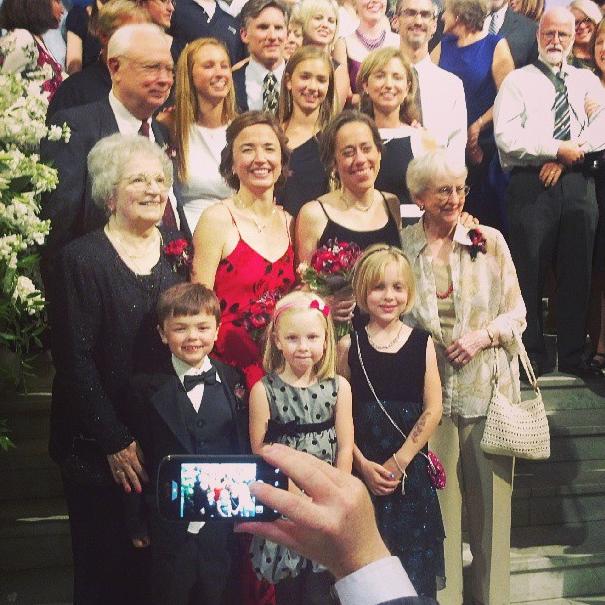 Minnesota's Star Tribune was also at the ceremony to capture video of the ceremony. The following GIF was made using that clip.
"We could have done hundreds of weddings tonight," Rybak said late Wednesday evening, according to the Tribune. "We cut it off at 42."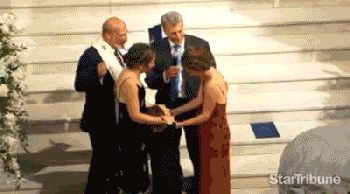 H/T HyperVocal | Photos by mnchuck