There are plenty of memes that repurpose porn captions as punchlines, but it's been a while since we've seen a good one. Leave it to U.K. Twitter to end the drought, though: They're using a screenshot with the line "ohhh, that's fucking filthy" to describe impressive soccer plays and… well, anything filthy, really.
Here's the screenshot, taken from an episode of "Fake Taxi" starring Sienna Day. Thanks and condolences to Adam from Know Your Meme, who scrolled through pages of porn to locate the specific scene.
Here's how the meme typically works:
https://twitter.com/FootballFunnys/status/855843093630922753
Funnily enough, "ohhh that's fucking filthy" doesn't seem to be a line from the original video, but that hasn't made the meme any less popular or potent.
Even if it's made up, "Ohhh that's fucking filthy" is a versatile punchline, too good to be confined to soccer jokes. More recently, it's been used to describe all kinds of situations in life.
Because Sienna Day is clearly in a backseat in the screenshot, a lot of the jokes take place in cars.
When yer da lets off a dirty fart on a family car journey pic.twitter.com/kQ2X7GxeK6

— Fake Taxi Memes (@faketaximemes88) March 27, 2017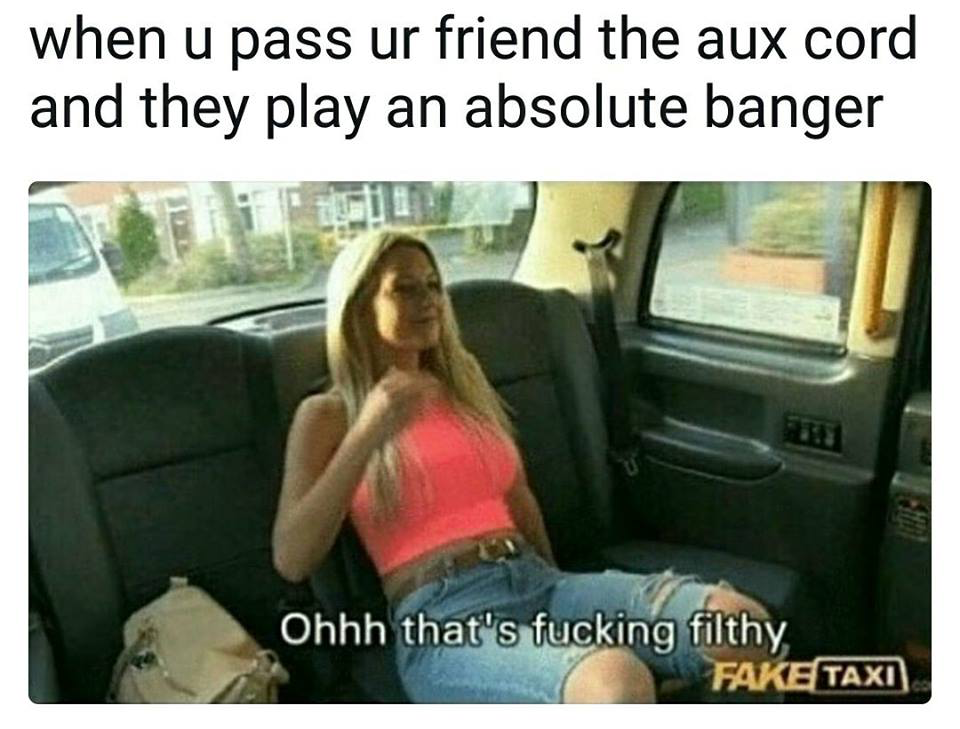 But really, anything can be "filthy."
https://www.instagram.com/p/BVF33KxFOKQ/
The meme has become so pervasive, especially amongst soccer fans, that Fake Taxi even acknowledged it on Twitter:
https://twitter.com/FakeTaxi/status/887640173084848128
It doesn't seem to have crossed over to the usual dank memers in places like Reddit's r/dankmemes and r/me_irl, though. If it had, we'd definitely have seen a "this is f*cking filthy" meme starring everyone's favorite pink-suited hooligan, Filthy Frank. That hasn't happened yet, so here, I made one for you: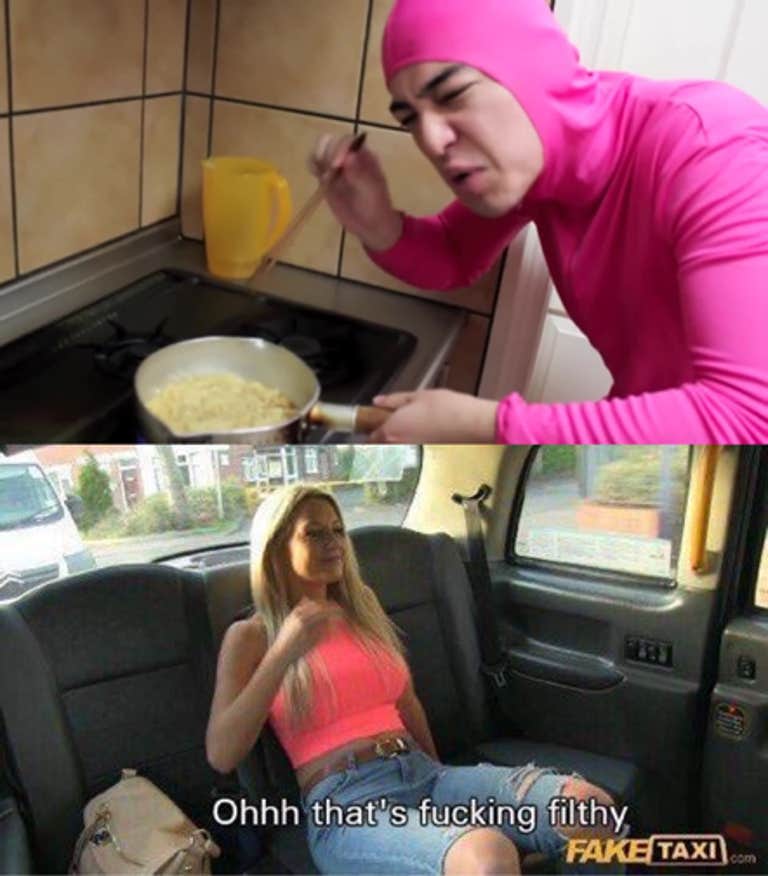 "Ohhh that's fucking filthy" is only the latest (and most British) in a long line of porn caption memes. In 2017, porn star Riley Reid became a meme star with the line "put it back in," which turned out to apply to a lot more than just porn.
The Tori Black line, "it's so fucking big," and a cropped photo of Elsa Jean performing fellatio, captioned, "What you see vs. what she sees" also became successful porn memes.
"Fucking filthy" might not even be the only meme to come from "Fake Taxi" porn. There's at least one Facebook page and one Twitter account dedicated to making jokes out of porn scenes where women have sex with taxi drivers.
As ever, the internet is for porn.