Facebook has just launched its Timeline worldwide. The oft-delayed feature has been ready since September but only started rolling out last week. Users' status updates about the new design thus far have been a grab bag of confusion, anger, and excitement.
The Timeline is a never-ending list of all your Facebook activity from the day you were "born," in other words, since the day you joined the social network. Every little thing you've done on Facebook—from changing your status to being tagged in a photo—is now organized in image-conscious clusters nestled in the center of your browser. Each post is organized by year and month and hovers along a light blue timeline.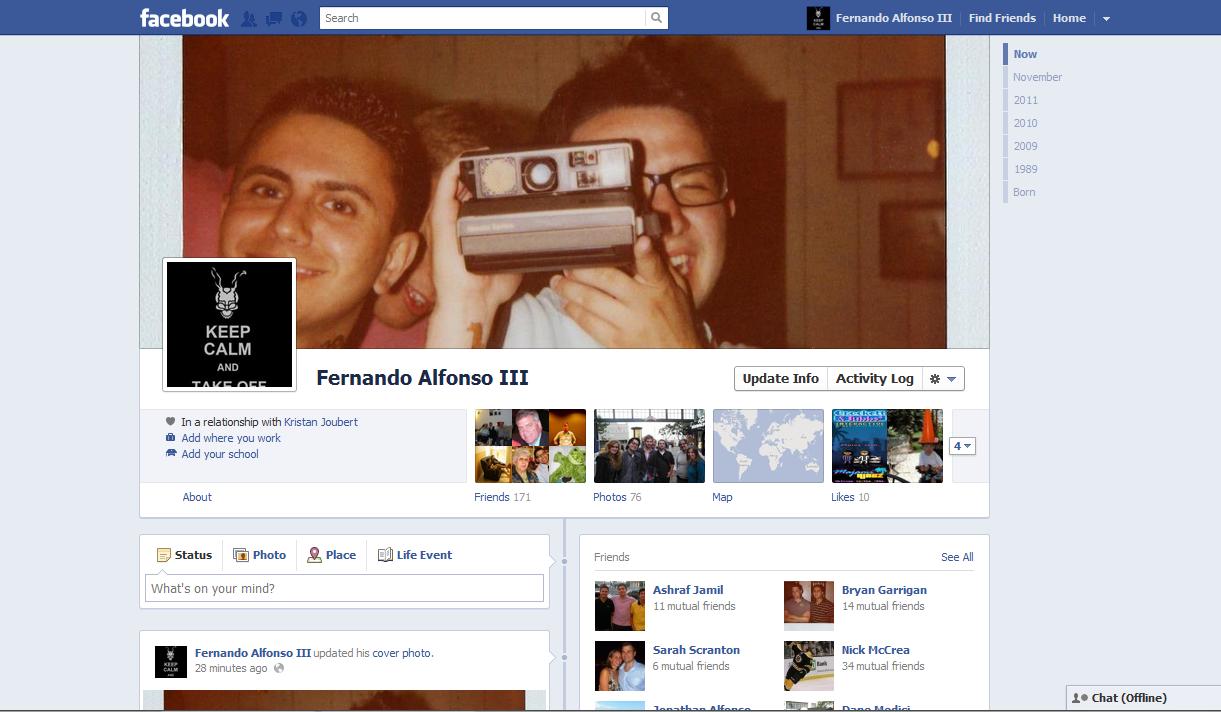 The first thing users will likely notice is just how exhaustive their digital footprint is. Thankfully, past posts can can easily be hidden using a small pencil icon in the top right corner. Conversely, those posts also be shared using buttons on the bottom left corner.
Facebook has given users seven days to decide what content they want shown on their Timeline. After that, all of your content will go live automatically.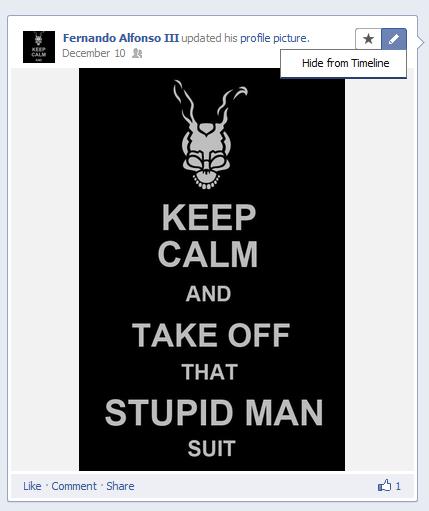 For recent Facebook adapters who love photos, the new Timeline is sure to be a hit. It's perhaps the most extensive visual overhaul the network has ever experienced-—a giant change from the days of a simple profile pic and a wall of text updates.
Although Zuckerberg may have wanted to create "frictionless experiences" with Timeline, which is built upon its Open Graph platform, he's off to a somewhat rocky start.
The Timeline has been a worldwide trending topic all morning, collecting more than 30,000 mentions. So far it seems like many people have yet to test out the Timeline, but those who have—or who simply had read about it—have mixed reactions.
"I'm not loving Facebook Timeline at all," tweeted Devin Drumheller (@devindrumheller). "The updates to displaying your information are nice, but the part that replaced the wall? Terrible."
"Facebook is showing how truly revolutionary it is. See your entire (online) life in one timeline. Pretty incredible #respect" tweeted @zrhirch.
"This new timeline nonsense on Facebook has me all confused… Hate it. Make it stop," tweeted @Iggismallz.
Like it or not, these new changes are here to stay—along with every picture and post you've long-since forgotten.
Photo WeHeart; illustration by Fernando Alfonso III