It seems Facebook no longer allows you to grab your Timeline posts when you download your data from the social network.
A college math teacher and blogger known as Delta flagged Facebook's move to keep a little more of your data to itself. Since Oct. 2010, Facebook has allowed you to download a copy of photos, messages, and list of friends, among other information. It also afforded you the chance to grab a copy of everything you post to your Timeline.
However, in the last few months, it appears Facebook has nixed the latter option. Delta grabs a copy of his or her Facebook data on a regular basis. When attempting to look for a particular post in the most recent download of the data, Delta spotted that the file in which the Timeline posts would normally be located is missing from the archive. The March 2013 version had this file, but the June archive does not.
Delta also discovered the option to view the posts, formerly known as Wall posts, was also missing from the archive's menu.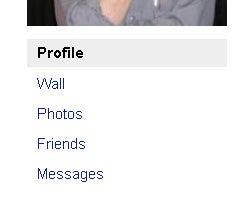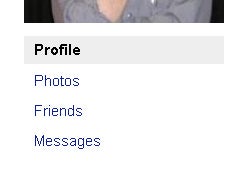 Screenshots via AngryMath/Blogger
There is an option to download an expanded archive of Facebook data, including comments you've left on others' posts, history of your Pokes, login information and much more. However, your posts won't appear in that either. Instead, they're relegated to the Activity Log, the tool through which you can see every action you've ever carried out on Facebook. The problem being that there's no way to download that log, meaning your posts are locked into Facebook with no way to retrieve what you've written on your Timeline over the years.
As Delta points out, it's not easy to find a certain post in the Activity Log. There's not really a function to search your own posts and so you might have to scroll back through dozens to find the one you're looking for. It isn't even possible to do an in-site Google search (i.e. site:facebook.com/yourname whatever you're looking for) because Facebook blocks the search engine from crawling its Web pages. 
I checked my Facebook data dump to see if I could verify Delta's claims. Sure enough, there was no wall.html file and nor does there seem to be a way to view your posts. Curiously, the page from which you download your information states: "Your Facebook archive includes sensitive info like your private Wall posts, photos and profile information. Please keep this in mind before storing or sending your archive." 
A request to Facebook for comment was not returned at the time of publication.
It certainly seems that Facebook, while letting you retain your rich media, is hanging onto what you actually post on without a way to retain a copy for your own records. We just hope you're not too anxious about losing your rants about ex-lovers when you finally quit the community.
UPDATE: A Facebook spokesperson told the Daily Dot it was a bug and is working to fix the issue. In a comment on Delta's blog post, a Facebook engineer explained further:
The help page you found is intended to describe the most reliable location for accessing different types of data rather than an authoritative list of what's in your download archive. I'd love to see wall posts point at "downloaded info" on that help page, but as you point out the wall posts section hasn't been super reliable. The good news is that we're wrapping up some changes that should make this more reliable in the near future.
Photo by Wetsun/Flickr