"I'm sorry everyone I'm dieing today shot at the cops all cause I loved a girl."
Alexander Schneider of Westboro, Wis. wrote that Facebook post Sunday evening, immediately before he allegedly shot and injured a sheriff's deputy.
The shooting occurred when Deputy Chad R. Kowalczyk questioned Schneider over a violation of a court injunction, the sheriff's department said. A court reportedly ordered Schneider to stay away from an underage girl with whom he had allegedly been having sex since she was 13.
The deputy suffered a shot to the stomach, according to the Wassau Daily Herald. He is in the hospital and is expected to make a full recovery.
Starting 6.30pm on Sunday, Schneider wrote several Facebook posts that worried his friends.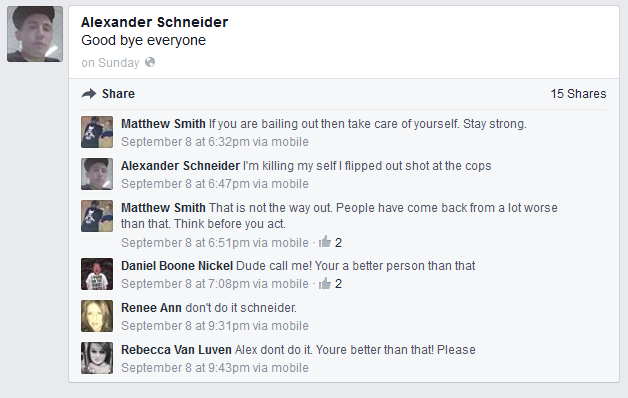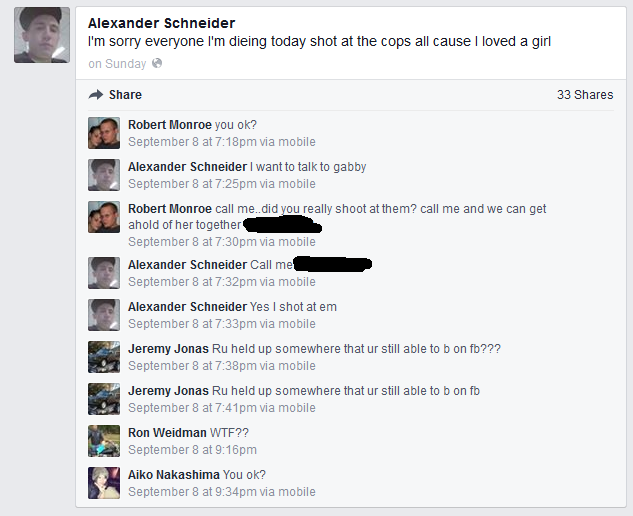 He even changed his profile photo before authorities arrested him shortly after 9pm.
One of the photos on Schneider's Facebook page shows him holding a rifle, and another shows a business card that reads "I shoot people."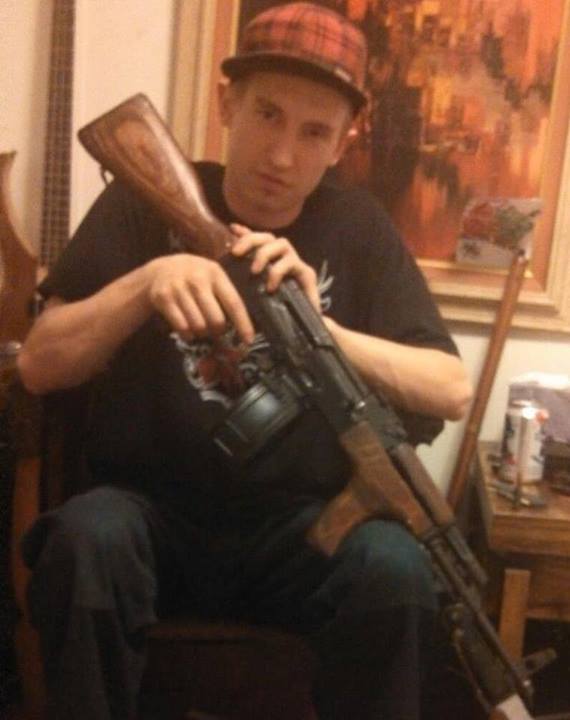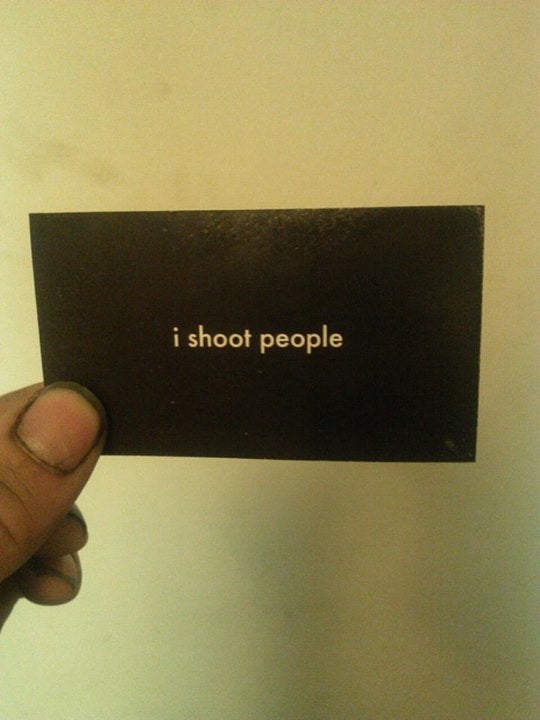 According to court records and his Facebook posts, Schneider was charged this summer with two counts of child sex assault and reckless endangerment. He was also charged in July on five other counts, including threats, battery, reckless endangerment, and bail jumping. 
Schneider, who claims on Facebook that he is engaged, is in jail on a $1 million bond after a hearing Monday afternoon. He will make his initial appearance on charges Sept. 24. 
Photo via Alexander Schneider/Facebook, remix by Fernando Alfonso III