Back in December 2012, Facebook announced that it would let you message anyone you didn't know– and have your message appear in their regular inbox as opposed to the "other" folder– for the nominal fee of $1.
"Several commentators and researchers have noted that imposing a financial cost on the sender may be the most effective way to discourage unwanted messages and facilitate delivery of messages that are relevant and useful," the company stated in a press release Facebook press release.
When they said "anyone," they meant it. Among the people you could message were none other than Facebook founder and CEO Mark Zuckerberg.
That's what Mashable discovered on Thursday night. Except that instead of paying $1, users were required to pay $100 to directly message the man who created the world's most popular social network.
The publication claimed that they got the same result from multiple accounts, but when Daily Dot staffers tried to replicate what Mashable had done—even without following Zuckerberg and using an account that shared no mutual friends with the Facebook chief—we weren't asked to pay a fee.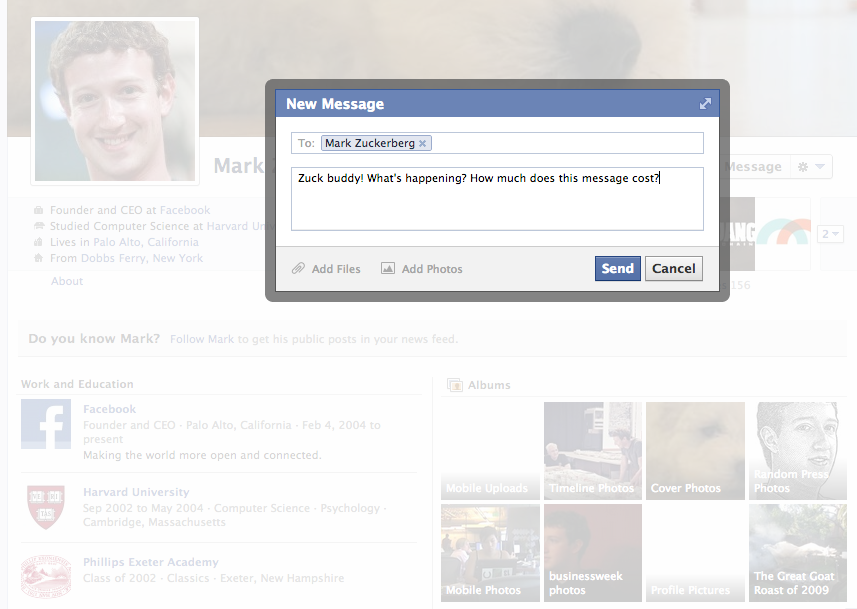 Photo via Chase Hoffberger/Facebook
We were, however, asked to pay $100 when we tried to message COO Sheryl Sandberg and Randi Zuckerberg, the company's former marketing director and sister of the site's founder.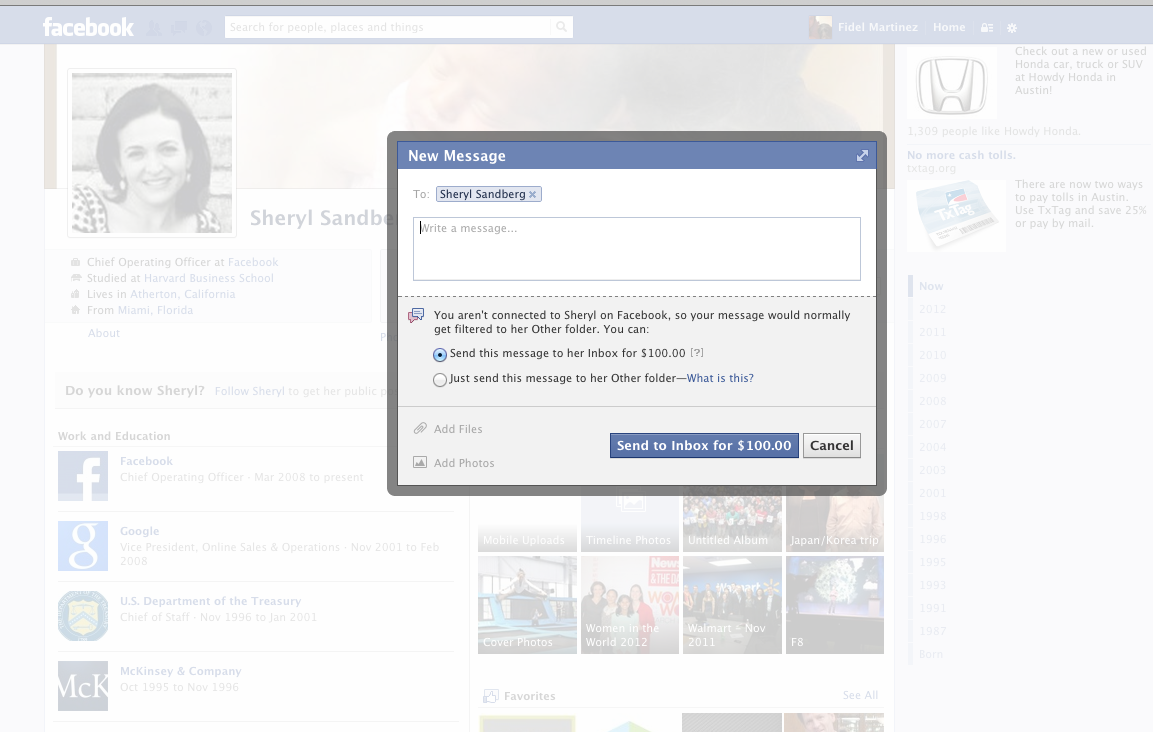 Photo via Fidel Martinez/Facebook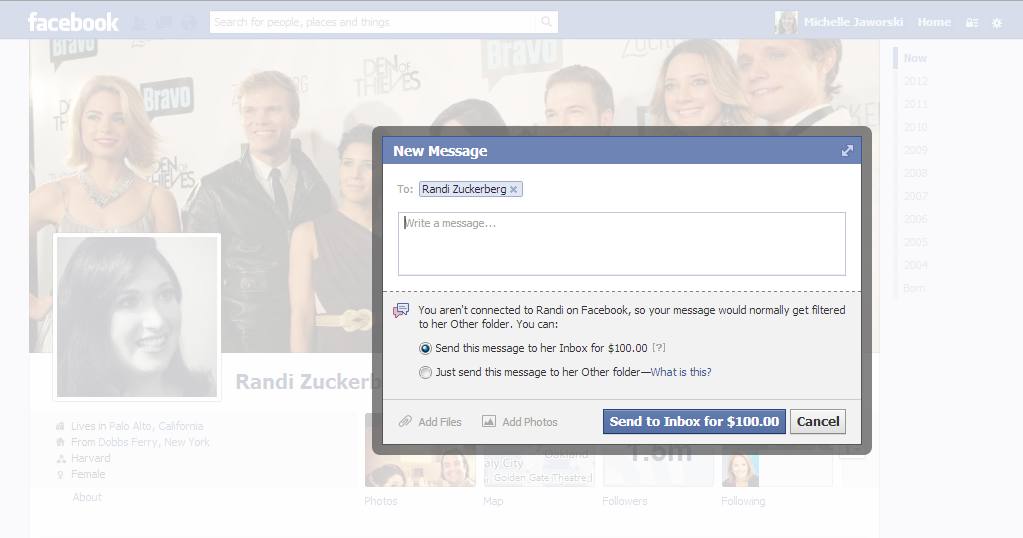 Photo via Michelle Jaworski/Facebook
"We are testing some extreme price points to see what works to filter spam," a Facebook spokesperson told us via email.
The same representative told us in a follow up phone conversation that the $100 threshold wasn't necessarily limited to Zuckerberg, his family members, or prominent Facebook staffers. For all we knew, it would cost you $100 to directly message some random stranger.
But when we tried it out with one of the Daily Dot's assigning editors (we're not Facebook friends nor do we have any mutual acquaintances on the social network), we were asked to pay $1, the original price mentioned in the December announcement.
It makes sense that Facebook would want to charge more to message the likes of the Zuckerbergs or Sandberg.  Higher profile and visibility would mean that more individuals would want to spend money at sending them a direct message, especially if it only costs $1.
At $100 per message, however, people will likely think twice about messaging the Facebook founder.
Photo via 401K/Flickr