Sign up to receive the best of the internet straight to your inbox.
Four Seasons Landscaping, which hosted a bizarre Trump presser this weekend, is now selling "Lawn and Order" merch. Elsewhere on the internet today:
Eva Longoria blasted for downplaying Black voters
This Luke Bryan song is an anti-Trump anthem on TikTok
Biden's dogs make their massively successful Twitter debut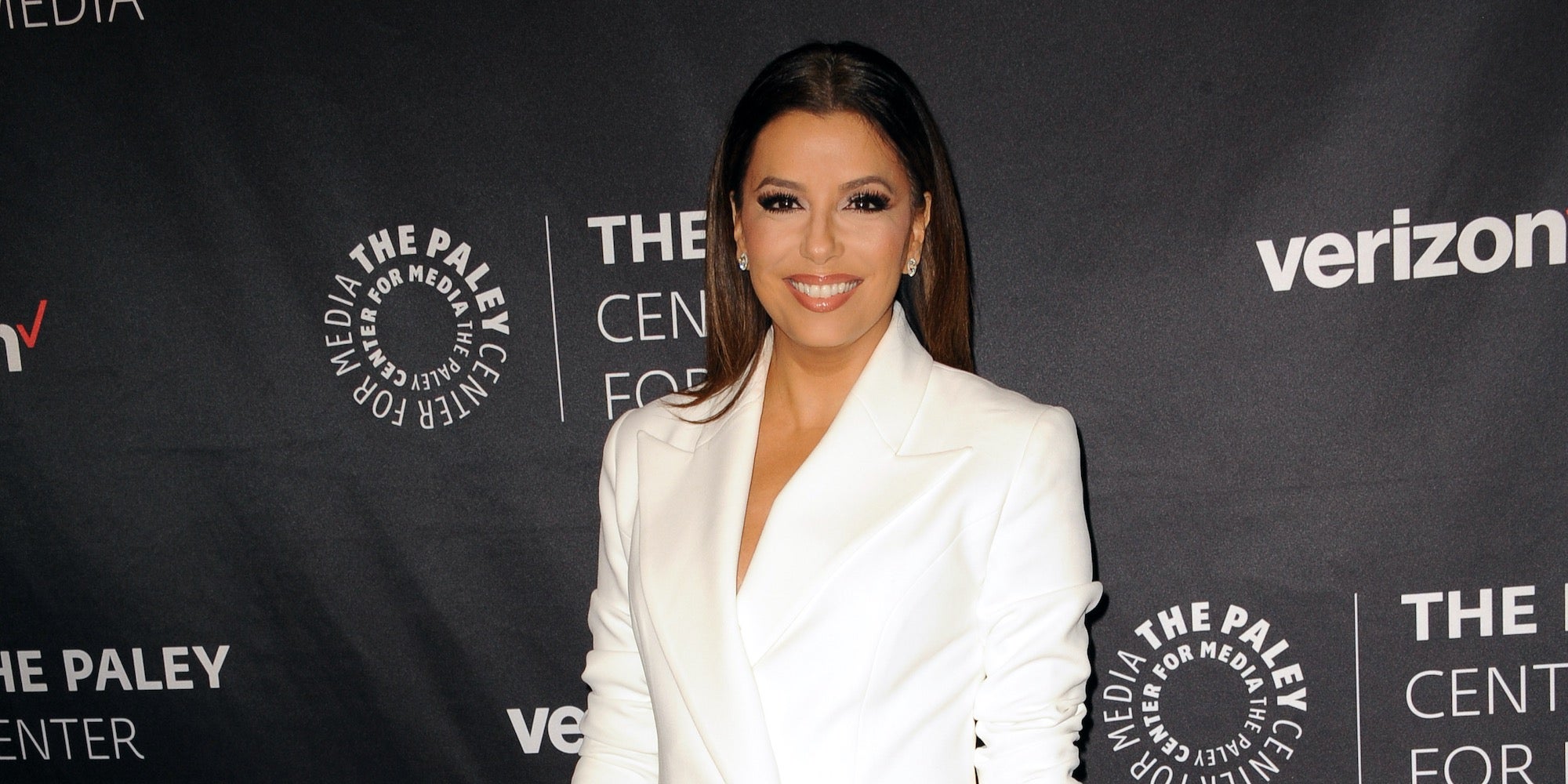 BREAK THE INTERNET
Eva Longoria blasted for downplaying Black voters
Eva Longoria is clarifying comments she made about voter turnout in the 2020 presidential election after her original remarks went viral for appearing to downplay Black women's roles in helping win Joe Biden the election.
On Sunday night, Longoria—who previously hosted the first night of the Democratic National Convention and was a national co-chair of Barack Obama's 2012 presidential campaign—spoke with MSNBC anchor Ari Melber about the role that Latina women played in the 2020 election. It was part of a conversation on the women who helped Biden get elected.
"The women of color showed up in big ways," Longoria explained. "Of course, you saw in Georgia what Black women have done, but Latina women were the real heroines here, beating men in turnout in every state and voting for Biden-Harris at an average rate close to 3:1."
After Longoria's comments went viral, she apologized while adding that she didn't word what she meant to say clearly. She said that when she called Latina women heroes, she was comparing them to Latino men, adding: "There is such a history in our community of anti-Blackness in our community and I would never want to contribute to that, so let me be very clear: Black women have long been the backbone of the Democratic Party, something we have seen played out in this election as well as previous ones."
Here's why this matters: According to early exit polls, 70% of Latina women voted for Biden compared to 28% for Trump. However, many took Longoria's praising of the Latina women voters, in which she called them the "real heroines here" right after talking about Black women in Georgia, as a direct downplay of just how much Black women helped secure Biden's victory. (Per those exit polls, 91% of Black women voted for Biden.)
– Michelle Jaworski, staff writer
---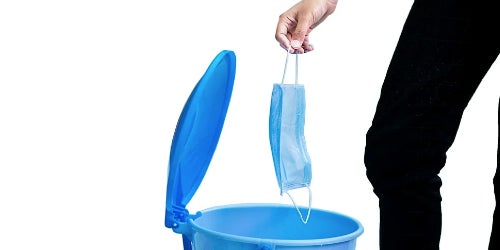 SPONSORED 
Although the CDC recommends everyone wears a reusable mask, it's not that simple as there are currently no FDA standards on cloth masks. Plus, studies show cloth masks can vary from 2 to 38% filter efficiency. That is just not enough for an aerosolized virus. As daily cases continue to surge past the numbers that put us in lockdown over the summer, and with the added threat of flu season looming, consider switching to a more effective mask. Surgical masks are regulated to prove they meet the minimum filtration rate of 98%. That is enough to block .1 micron COVID particles.
Unfortunately, this translates to a helluva lot of biohazard waste and face mask germs, which is only a problem if we make it one. So how do we keep ourselves safe from COVID and avoid environmental issues with germ-laden surgical masks? It's simple: We need to dispose of them properly.
---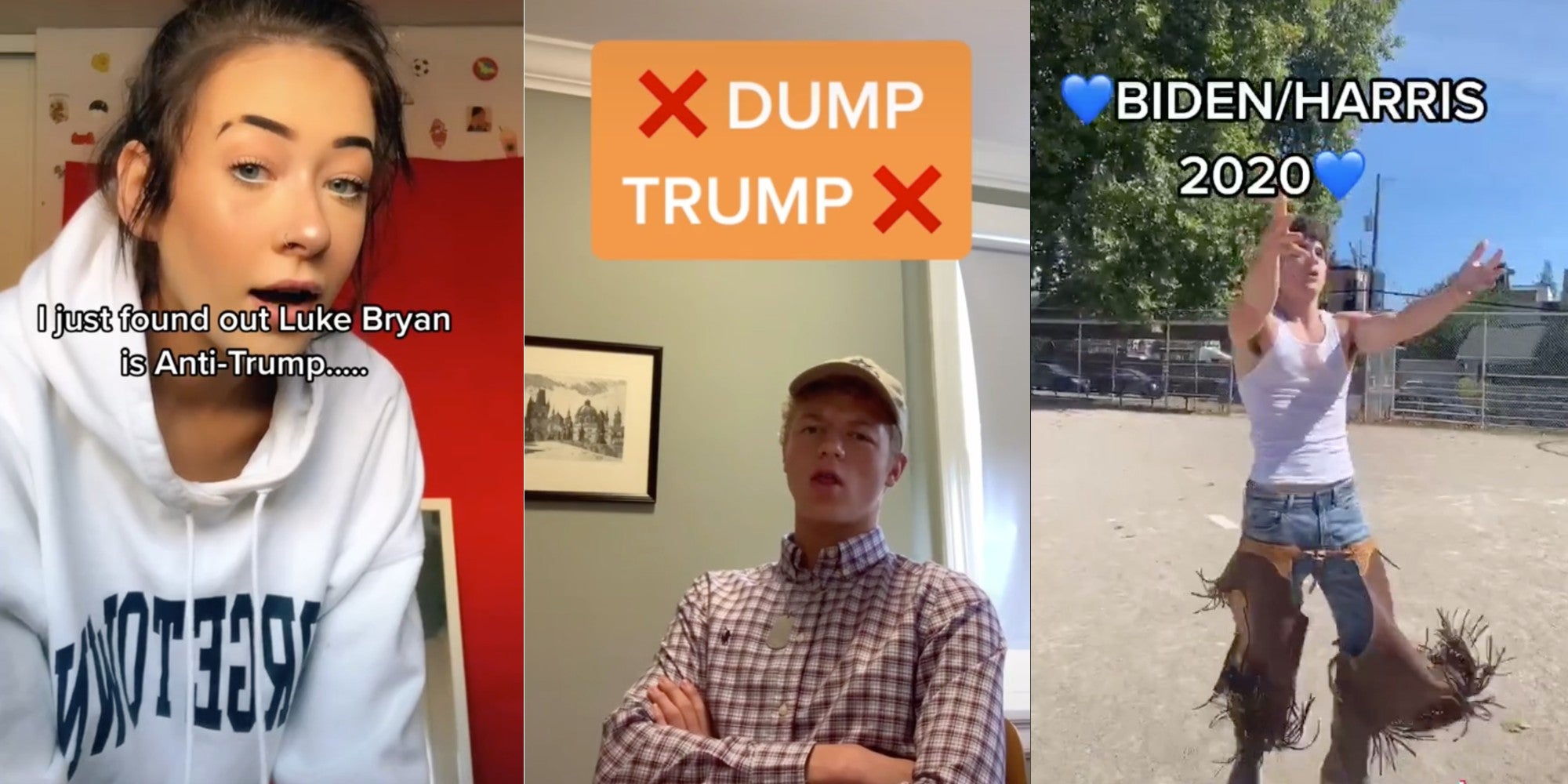 TEENFLUENCERS
This Luke Bryan song is an anti-Trump anthem on TikTok
TikTokers are sharing their political views, including criticism of President Donald Trump, with Luke Bryan's song "Country Girl (Shake it For Me)." The audio clip has been used on over 27,000 videos on TikTok.
In one video that uses the song, TikTok user @paulitics1 wears a checkered collared shirt and chain with a dog tag. You might think he's dressed like a stereotypical conservative, but he clears things up in his video.
"Some of y'all are confused abt my political views," he wrote on the video. "So here they are…" He then declares, "Black Lives Matter," "love is love," "climate change is a major issue," and "dump Trump." He also uses the anti-police acronym "ACAB," which stands for "all cops are bastards."
While some of Bryan's songs could be interpreted as liberal—including "Most People Are Good," in which he sings "love who you love"—the singer is careful not to reveal his political alignments in interviews. But the TikTok teens have co-opted it all the same.
Here's why it matters: Thousands of other users have used the song to share their support of basic human rights, regardless of their political affiliations.
– Cecilia Lenzen, contributing writer
---
NOW STREAMING…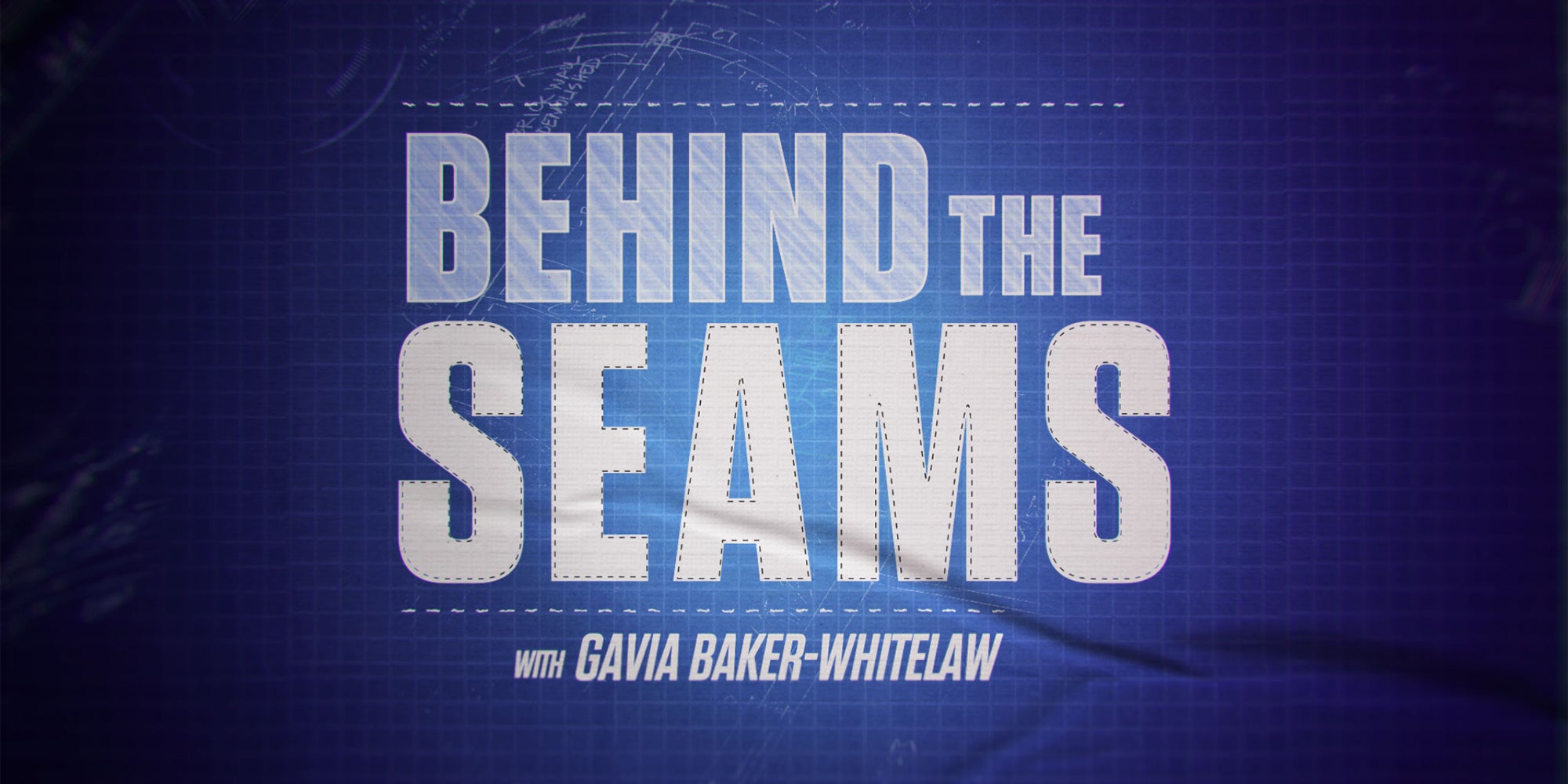 The Daily Dot is very excited to be dropping its very first streaming series, Behind the Seams, this week on YouTube. Please like and subscribe!
---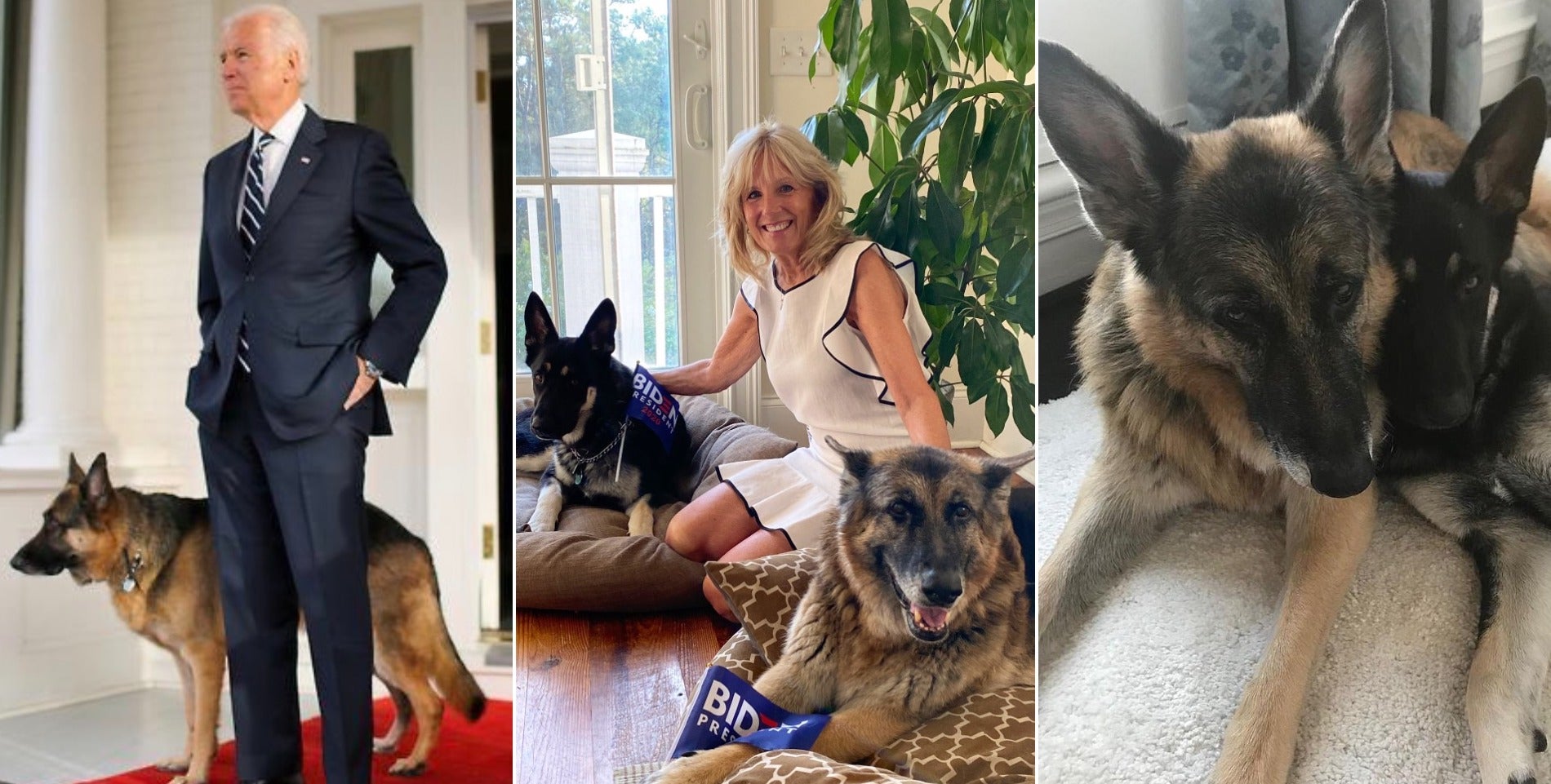 FURRIES
Joe Biden's dogs make their massively successful Twitter debut
Millions of Americans were elated to learn that President-elect Joe Biden was projected as the winner of the 2020 election and will be entering the White House come January. But they're arguably even more ecstatic over the guests he's bringing with him: his newly Twitter-famous dogs, Champ and Major.
Following a dog-free four years under the Trump administration, Biden's two German shepherds will accompany him at the White House. Champ, the elder shepherd, already spent time at the White House during Biden's tenure as vice president, but it will mark Major's first time there. Major will also make history as the first rescue dog to live on the property, NBC News reports.
The president-elect's two Very Good Boys made their highly publicized Twitter debut on Sunday with the @First_Dogs_USA account.
"Hello America! Hello world! It's us, Champ and Major," @First_Dogs_USA wrote in a tweet that has now been retweeted nearly 9,000 times. "We are the Bidens' family puppers and First Dogs Elect(s) of USA. We want to thank you all for your suppawrt by sharing our pawsidential adventures here! Woof! Woof!"
Here's why it matters: Champ and Major have already earned well over 100,000 Twitter followers and earned endorsements from highly influential Twitter accounts such as WeRateDogs, who granted the First Dogs-elect a coveted 14/10 rating.
– Bryan Rolli, contributing editor
---
Now playing: Built to Spill – "Bloody Raindow" (Daniel Johnston cover)