Actors have transformed themselves for a role plenty of times before, but this is something else.
A terrifying and equally mesmerizing GIF of Emma Watson taking off a mask to reveal Sofia Vergara has been floating around the Internet.
At first, it looks like just another promotional interview—and then Watson gets something off her chest.
You can't look away.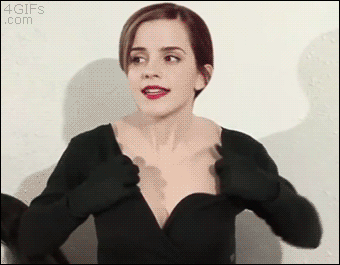 GIF via 4gifs/Tumblr
There's even a video, if the GIF isn't enough for you.
Are Watson's film appearances just one giant lie?
Of course not. Thanks to some clever editing from curveballbe, the unveiling flows rather seamlessly (until you stare at the hair for a few moments). But the original scene comes from a 2011 video from silicone mask creator Kerry Johnson, where she demonstrates the "Susan," which looks nothing like Watson or Vergara. You can witness the mask coming off at around 4:13 (slightly NSFW).
Johnson has been creating female masks in Seattle for close to 20 years, and if you have $600 laying around, you can even purchase your own silicone mask. You'll have a head start on Halloween.
H/T Huffington Post | Photo via curveballbe/YouTube