Dr. Phil has one of the most interesting cases of his career on his hands: Confronting fans calling him "daddy" on TikTok.
On Thursday, the TV doctor posted to TikTok, stating, "I appreciate the support. It's a little weird," after asking followers to stop commenting "daddy" on his posts. "Daddy" is a common response and descriptor on TikTok, but it doesn't literally mean someone's father. It's more a refrain of familiarity or admiration. But also, horniness.
Followers, of course, did not stop calling him daddy, but some were apologetic, diversifying the trend with "sorry father." His video also made people retroactively comment "daddy" on past posts.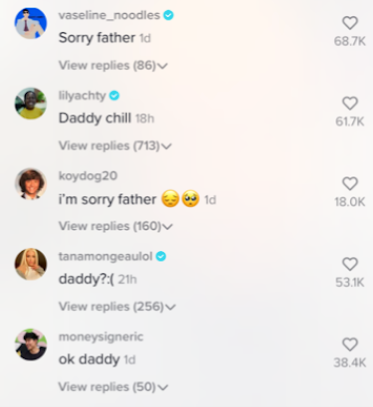 But is Dr. Phil really that surprised? He was replying to TikTok's "You Have To" trend, in which participants urge themselves to get over certain fears or offer advice for different scenarios. He's also engaged with other trends, like the Roses Are Red challenge, and in May discovered what a "simp" is.
More recently, he's gotten backlash for a segment on his show that gave a platform to QAnon's conspiracy theory about made-up drug adrenochrome.