A Boston man was briefly disqualified from winning a fully loaded 2014 Ford Fusion after sinking a hole-in-one at a charity golf tournament… while dressed like an oversized dog mascot.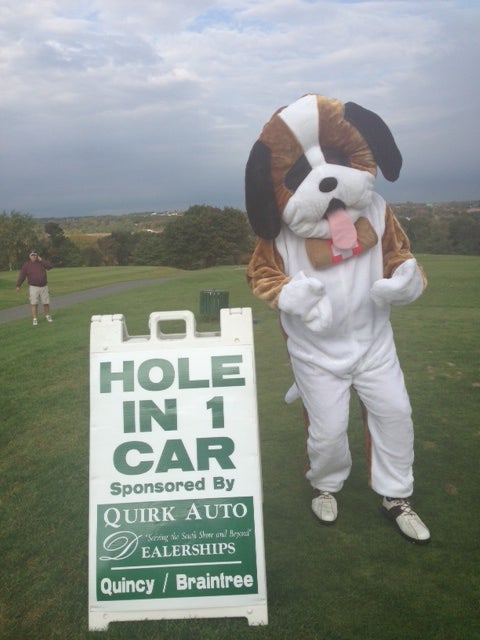 On Reddit, the man's friend "ptg33" explained the whole thing.
Background: My buddy hit a hole in one at a charity golf tournament. He was dressed in this costume (head was off) and it was at a "win a car" hole. The dealership is now saying they will not be giving him the car based on a technicality, even though it was 100% legit and the car dealership's rep (seen on the phone in the background) witnessed the whole thing.
He claimed the contest organizers attempted to find a loophole and avoid handing over the car.  
"They didn't bother insuring the contest," he said.
"They said … they required the hole to be 185 yards, but the pin placement was set up for 160ish. My argument is 1) No par 3 on this course can be that long (this was the longest), and 2) Why not figure this out before the tournament starts and you put a representative out there to witness it."
Reddit began putting pressure on the media to investigate.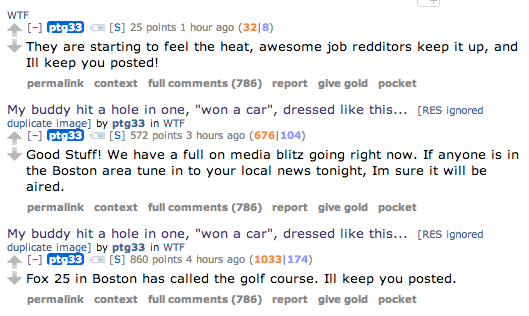 Boston's Fox affiliate is reportedly in contact with the golf course to see what exactly happened. Ptg33 states that the man off to the left in the photograph was a representative from the car dealership who witnessed the hole-in-one.
Meanwhile, the contest's sponsor, Quirk Auto, agreed to look into it.

According to Yelp and some redditors, the company's customer service could use some improvement.
"Quirk is utter shite, they sold my ex a 'CPO' [certified pre-owned] VW Passat (which she had bought before we met), which had clearly been in a major front end accident," scottieducati commented.
"No carfax info showed up, meaning they performed the repairs and didn't report it. None of the lines (hood, fenders, etc.) matched up well and the thing pulled to one side. Epic nightmare, will never, ever let anyone I know shop there again."
Facebook users spoke out on Quirk's page: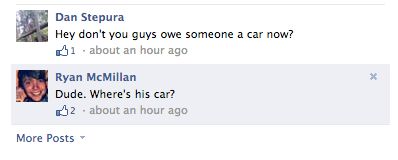 Finally, at 5pm ET, Quirk announced it would award "Cujo" the auto. 
We want to let you know that we did indeed buy insurance and the official rules of the contest were not exactly followed (for one he's a dog). That said we think that our winner had "one hell of a great shot!" and the outfit was second to none!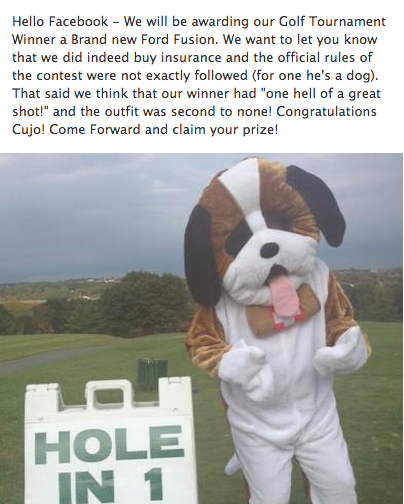 (Note that the "representative" has been cropped out.)
Well done, Internet. You got a giant dog the car he deserves. 
Photo by larsonsa/Flickr