Garbage-diving, dog-attacking varmints, beware: Digg founder Kevin Rose is your new worst enemy.
Over the weekend, Rose was woken up to the sound of his beloved dog, Toaster, crying. Upon investigating, Rose, who is now at Google, discovered a raccoon terrorizing his pooch. Fearing for the dog's life, Rose grabbed the raccoon and flung it down the stairs like a baseball bat.
The entire incident was captured in a grainy security-type video Rose uploaded to YouTube. It has since collected 2.5 million views (and been turned into a handful of GIF animations).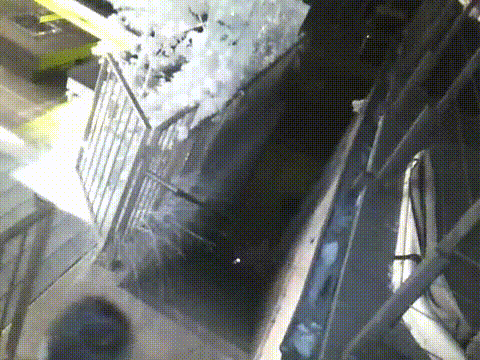 "I do not encourage animal violence," Rose wrote at the beginning of the video. "I wanted to get the wild animal as far away from us as possible."
The incident was hugely popular on Reddit where two different threads discussing the throw have collected nearly 4,000 comments combined. The following GIF remix was one of the most popular responses, collecting more than 2,800 karma points (Reddit's internal voting system) and earning the user Reddit gold.
Photo by mhodge/Flickr