Like Marvel, DC is bringing dozens of characters to the silver screen for their ever-growing franchise of superhero movies. From the next Wonder Woman movie to more offbeat spinoffs like Birds of Prey, Warner Bros. and DC have their release schedule plotted out for years to come. Here are all of the DC movies you can mark on your calendar through 2022, updated regularly as the studio announce new release dates.
Harley Quinn, by far the most popular character to come out of Suicide Squad, will soons star in her own spinoff featuring the all-female team Birds of Prey, facing off against Ewan McGregor as the Gotham crime lord Black Mask. Margot Robbie will reprise her role as Harley, who will spearhead this thankfully Joker-free movie.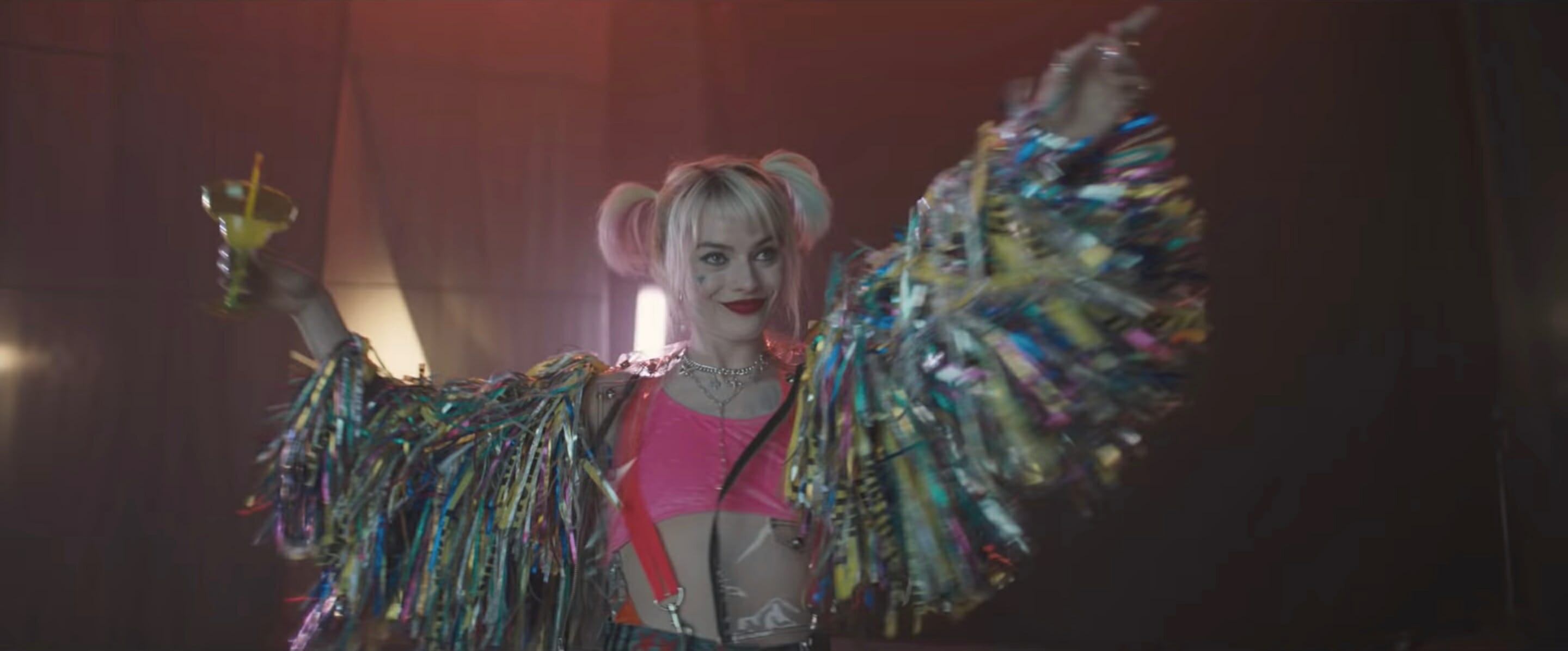 Produced by Margot Robbie, Birds of Prey is directed by Cathy Yan and written by Christina Hodson, the first of 2020's four superhero movies from women filmmakers. Variety reported that Jurnee Smollett-Bell and Mary Elizabeth Winstead will portray Black Canary and Huntress, respectively. Black Canary, who also appears in the CW's Arrowverse, can stun and disorient her enemies with a superhuman scream. Huntress, meanwhile, is a vigilante with family ties to Gotham's criminal elite. Rosie Perez will portray Renee Montoya, a Gotham City Police Department detective, while Ella Jay Basco plays a young Cassandra Cain, a future Batgirl. Judging by the trailers, this movie looks fun and stylish as hell.
READ MORE:
The Batman, June 25, 2021
Originally slated to star (and be written and directed by) Ben Affleck, the new Batman movie has gone through some major changes since it was first announced. No longer attached to the recent Justice League franchise, it will now star Robert Pattinson in the lead role, with Matt Reeves (Cloverfield, Dawn of Planet of the Apes) writing and directing.
Zoë Kravitz will co-star as Catwoman, with Paul Dano as the Riddler, John Turturro as Carmine Falcone, and Jeffrey Wright as James Gordon. Colin Farrell and Andy Serkis have been tipped to play the Penguin and Alfred, a couple of rather unexpected casting choices.
The Suicide Squad, Aug. 6, 2021
Guardians of the Galaxy director James Gunn, who was fired by Disney and Marvel Studios in 2018 after decade-old tweets were resurfaced, will write and direct this indirect sequel to 2016's Suicide Squad. The new ensemble cast includes returning stars Margot Robbie, Joel Kinnamon, Jai Courtney and Viola Davis, along with a slew of new characters played by actors including Taika Waititi, Storm Reid, Nathan Fillion, and John Cena.
Black Adam, Dec. 22, 2021
Dwayne "The Rock" Johnson will star in this spinoff about the Shazam! villain Black Adam, directed by Jaume Collet-Serra (The Shallows).
While the Flash TV series is still going strong on the CW, the character's movie franchise is on shakier ground. After Ezra Miller debuted in Justice League, his solo spinoff went through years of upheaval beginning with the departure of writer/director Seth Grahame-Smith (Abraham Lincoln: Vampire Hunter), soon followed by his replacement Rick Famuyiwa (Dope). Both cited creative differences, with Famuyima saying, "I pitched a version of the film in line with my voice, humor and heart. While it's disappointing that we couldn't come together creatively on the project, I remain grateful for the opportunity."
On Jan. 26, 2017, Variety reported that Warner Bros. hired screenwriter Joby Harold to give the script a complete rewrite, and the studio announced at San Diego Comic-Con 2017 that the movie would be titled Flashpoint after the popular comics storyline where the Flash travels back in time to save his mother. Then on Jan. 16, 2018, Spider-Man: Homecoming screenwriters John Francis Daley and Jonathan Goldstein were tapped as the new directors. As of December 2019, Andy Muschietti (IT: Chapter 1 and 2) is onboard to direct, working from a script co-written by Ezra Miller and iconic comic book writer Grant Morrison. After pushing back the release date several times, The Flash will now allegedly come out in summer 2022. 
READ MORE:
Jason Momoa, Patrick Wilson and Yahya Abdul-Mateen II are scheduled to reprise their roles in the Aquaman sequel.
Other DCEU movies in the works
After a period of turmoil, Warner Bros. appears to be moving away from a Marvel-style shared universe. The sequels for Wonder Woman and Aquaman are less connected to each other than the Zack Snyder era leading into Justice League, while Birds of Prey and The Suicide Squad don't require viewers to have seen Suicide Squad first. Going forward, Warner Bros. may announce some more offbeat projects like Joker, with Aquaman director James Wan pitching a horror spinoff called The Trench, about the deep-sea trench creatures we saw in the first Aquaman movie.
READ MORE:
Warner Bros. is currently developing numerous DC adaptations including a spinoff about the Amazons, and solo movies for underutilized characters like Batgirl, Cyborg, and Nightwing. A Green Lantern Corps film is also in the works. However, while there are at least ten potential DC movies with scripts at various draft stages, none of these titles are actually in pre-production yet. Superman is noticeably absent from the list, prompting continual speculation about whether Henry Cavill will ever reprise the role, or if Warner Bros. will reboot the character with a new creative direction. As it stands, we're not going to see another Superman film before 2023.
Editor's Note: This article is regularly updated for relevance.