The newest member of the Los Angeles-based Hype House, Darianka Sanchez, has moved in, following Charli and Dixie D'Amelio's departure in May. Sanchez is an 18-year-old Costa Rican model from Florida who gained her following of 1.1 million with dancing and lip-syncing videos.
Founded in December of 2019, the Hype House is a collaboration project of Thomas Petrou, Chase Hudson, and Daisy Keech, who brought some of the platform's biggest names under one roof.
To announce the new addition to the Hype House, a post featuring Sanchez was shared to their official Instagram account June 6.
The post was captioned, "New Friends," indicating Sanchez's official addition to the group.
Some fans were confused about who Darianka Sanchez is.
Sanchez posted on her Instagram account June 7 about joining the Hype House, wearing a hoodie featuring the Hype House logo. This post to her personal account was swamped with support from both her fans and current Hype House members such as Petrou and Bryant. Her modeling agency also congratulated her in the comment section.
"Hey @hypehousela," Sanchez wrote as the photo's caption.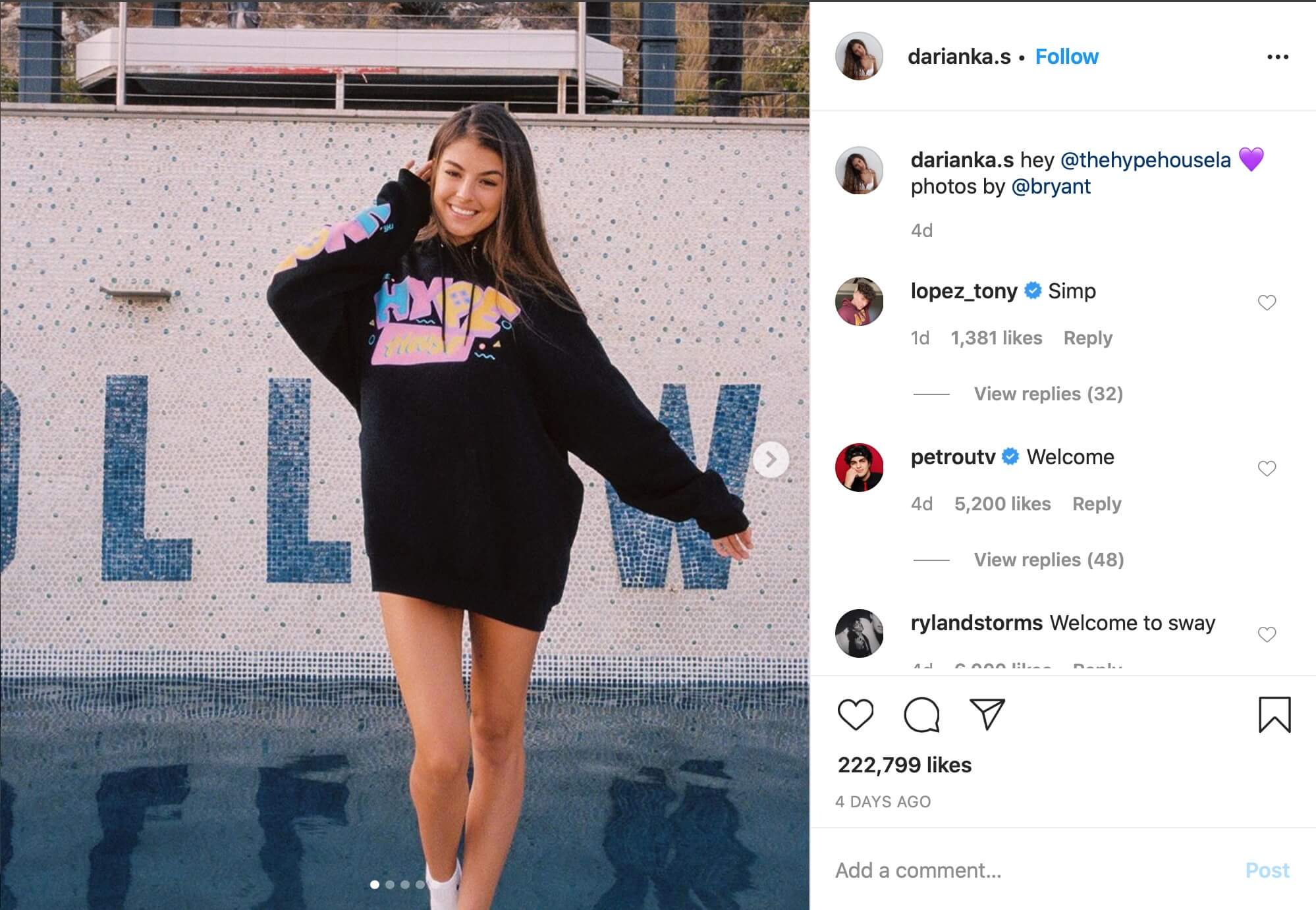 As for her modeling career, Evolve Model Management and Next Models represent Sanchez.
Sanchez's TikTok account, @whotfisdarianka, already features content that she's made with other members of the Hype House. She wrote that her main account, @itsdarianka, was experiencing some issues, necessitating a secondary account.
From dancing on floors and countertops to lip-syncing in a bathroom mirror, Sanchez has quickly made life in the Hype House a regular subject in her videos.
Before becoming a TikTok star, Sanchez ran on her Florida high school's track and field team, as well as participated on its cheerleading squad. She was also elected homecoming queen.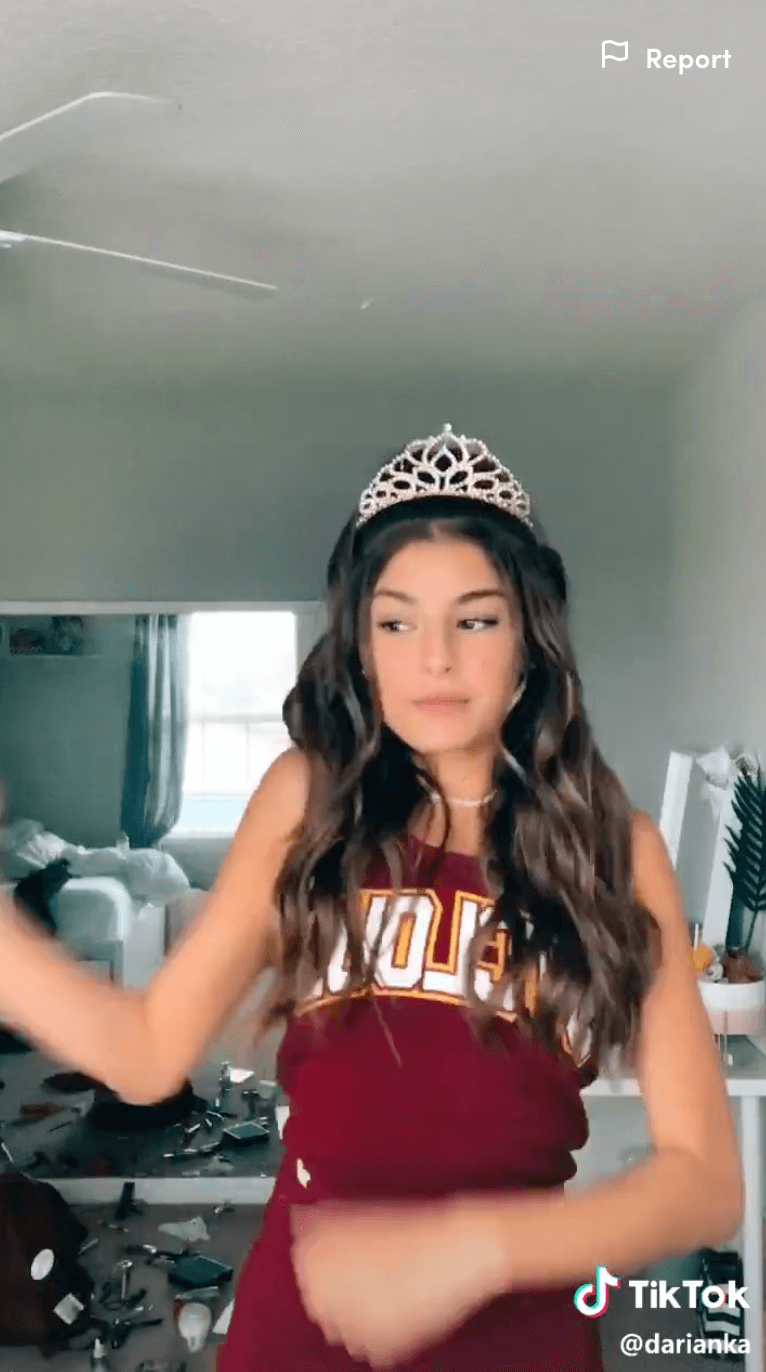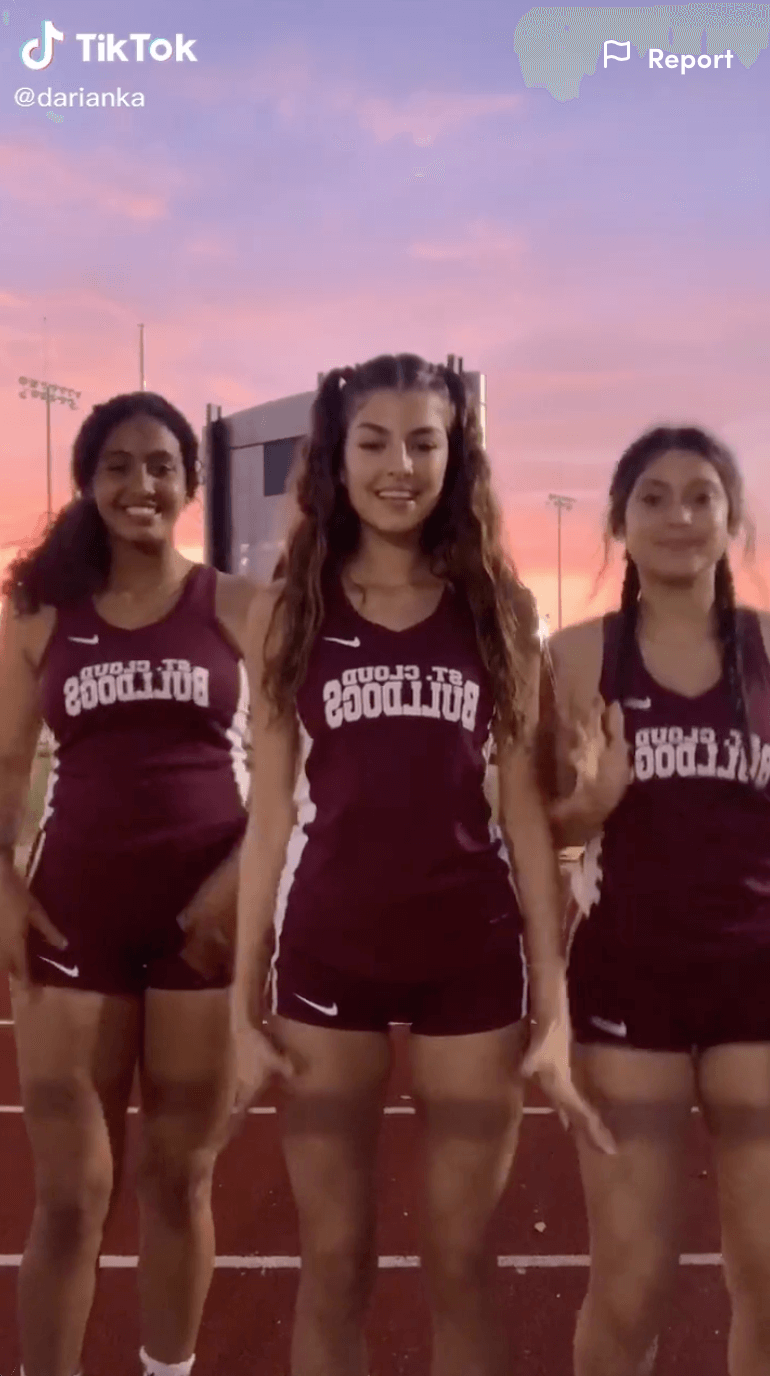 READ MORE:
H/T: Dexerto