T-shirt designer Dan McCall, known for his tee featuring the logo for the National Security Agency and the slogan: "The only part of the government that actually listens," has won a lawsuit against the agency, permitting him to continue making his parody goods.
In 2011, the NSA sent online marketplace Zazzle a cease-and-desist letter, regarding a baker's dozen of items that used the NSA's logo in a parody sense. One of those was a product called "NSA Parody Mug."
In October McCall filed his suit against the NSA after his goods were taken down from Zazzle to comply with an intellectual property claim. This was after McCall's NSA T-shirt spiked in popularity following the revelations leaked by former contractor Edward Snowden. The crackdown came just two days after Snowden released damning NSA documents detailing the agency's domestic and foreign spying programs. That's when Zazzle emailed McCall claiming his shirt "contained content which infringes upon the intellectual property rights of National Security Agency."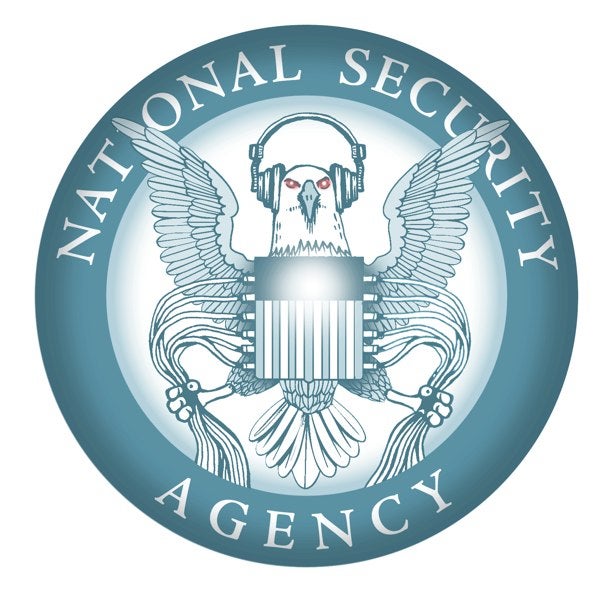 McCall's legal victory was bittersweet. Here's how he described the terms to the Daily Dot:
"[The NSA] would send letters rescinding their cease and desist letters to Zazzle within seven days, pay my court filing fees, send me the original cease and desist orders with minimal redactions, and stop being bastards by taking my parodies down.
"Okay, that last part isn't technically in there. But I'll take a base-hit win over a walk off homer if I can get it any day of the week."
Since his fallout with Zazzle, McCall has been selling his goods on competing marketplace Cafepress. But no matter which site he uses, he won't have to worry about takedown notices anymore.
After seeing an article regarding his fight with the NSA on Drudge Report, the garment printer company Anajet—which makes the printers Zazzle uses for its shirts—offered him a free industrial printer "to make sure I'd never be shut down again."
"So crazy," he said. "I was in tears."
Photo via Dan McCall (Remix by Fernando Alfonso III)