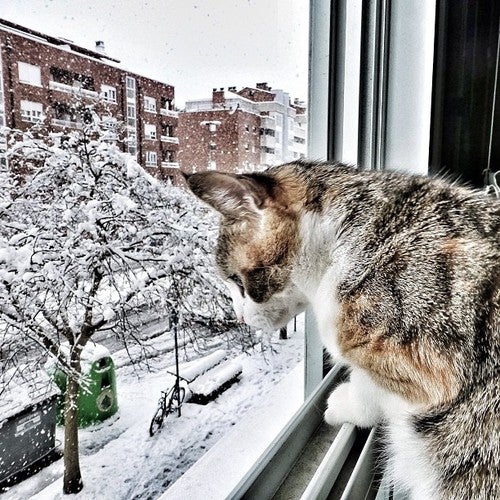 Remember Nemo, the Blizzard of 2013? Well, of course you do, it was less than a week ago.  But a Brooklyn-based kitten named Irina has already begun reminiscing about the storm as if it happened in another era.
"She's been going around telling everyone who will listen about the 'great storm,' as if it was something from her childhood," said William Perkins, a source close to the situation. "It wasn't even that bad here in the city. Just a few inches of snow."
Of course, when you only live 15 years, maybe last week really is the "good ol' days."
Via izanzapatero.