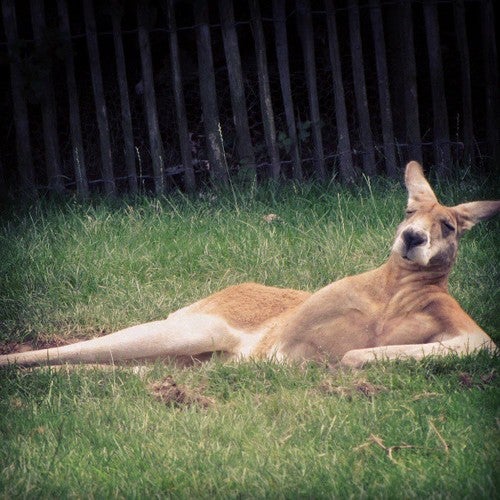 A kangaroo was arrested for indecent exposure yesterday after he was caught sunbathing at the park in the nude.
Police were called in around 2pm, according to official reports, to investigate calls about a kangaroo that was "letting it all hang loose." The responding officers found the animal asleep on a blanket, completely in the buff.
According to reports, the kangaroo was taken into custody without protest and was released into the wild after being held at the county jail overnight. His court date is next month and he faces up to a $200 fine and 20 hours of community service.
Via sanniaphoto.