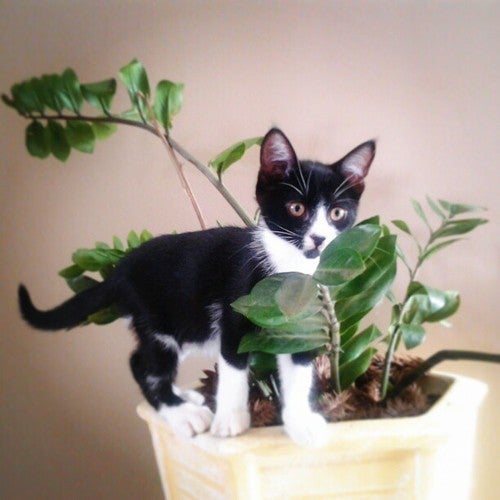 You know who's bad at hide-and-seek? Waldo the kitten, that's who. The area cat is so terrible at choosing hiding spots that he is almost always the first to be found, according to sources close to the situation.
"It's like he has no sense of space and size," said Tom Sanchez, who organizes the local pick up hide-and-seek league. "He tends to choose things to hide behind that are way, way smaller than him. He's really easy to see."
Sanchez is planning to offer Waldo some additional instruction in the finer art of hiding, but he's not sure if it will make a difference.
"He's just that bad."
Via ktotta.