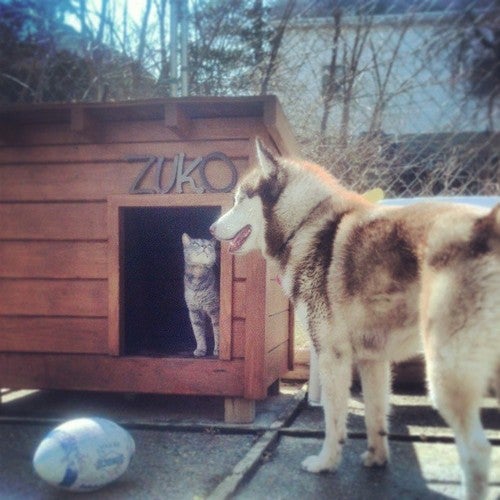 What's the hottest seat in the backyard? That would be Zuko, the new four-star eatery from prodigy kittychef, Whiskers.
Whiskers, who has worked under culinary masters including Thomas Keller and Eric Ripert, quietly left his job as sous-chef at Le Bernardin in New York City last fall. He bought and renovated a small, five table establishment in the backyard of a friend's Brooklyn townhouse and opened last month.
Zuko opened cold, without much fanfare or media attention, but after New York Times restaurant critic called the tiny restaurant the "best meal in Brooklyn" in a review last week, things have been busy. Very busy.
"We're now booked for months," said Minnie Zackowitz, who is the main financial backer of Zuko. "Wiskers really wants to set aside a table each night for walk-ins, but right now we're just trying to keep up. It's been amazing."
Via frogcooke.