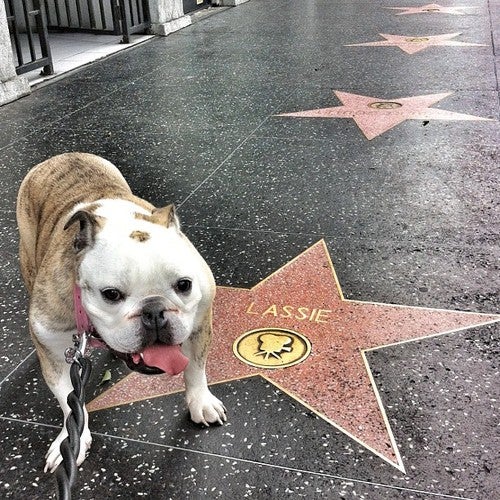 There is nothing quite like it in a dog's life. Those who can undertake the pilgrimage to TCL Chinese Theatre (formerly Grauman's Chinese Theatre) and the Hollywood Walk of Fame to visit the star of Lassie often describe their lives as changed afterward.
Maya, and English Bulldog from New York, recently made the trek.
"It was definitely a life-affirming moment for her," said friend Marlo Jines. "She's been such a huge Lassie fan for years."
Maya spent a few moments at Lassie's star, posing for photos and sitting in quiet contemplation. Later, she went for food at In-N-Out burger.
Via maya_on_the_move.