We crawl the web so you don't have to.
Sign up for the Daily Dot newsletter to get the best and worst of the internet in your inbox every day.
Hello fellow citizens of the internet! Andrew here. Welcome to today's edition of web_crawlr.

Our top stories today are about: A Dairy Queen customer's revenge on a rude customer, why the internet is confused about this extremely bizarre piñata video, a look at how people aren't falling for the smear campaign against actress Sophie Turner, and how former President Trump went on a rant online after a poll found that both he and President Biden were too old to hold office.
After that, we've got a "Problematic on TikTok" column from our Senior Reporter Tricia.
See you tomorrow!
— A.W.
---
⚡ Today's top stories
Customer service workers often encounter rude customers, and some workers are not allowing this to go unpunished. A Dairy Queen worker went viral for revealing how they get revenge on rude customers.
A video showing a kid hitting what appears to be a suitcase with a bat, only for a bunch of shoes and a full-grown man to fall out of it, piñata-style, is confusing the internet.
There have been countless PR campaigns to make famous women look unfit. Thankfully, people aren't falling for Joe Jonas' spin.
Trump's rant spanned five posts and included the assertion that the Democratic Party was rigging the election against RFK Jr.
---
We crawl the web so you don't have to. Sign up to receive web_crawlr, a daily newsletter from the Daily Dot, in your inbox each day.
---
😬 Problematic on TikTok
By Tricia Crimmins
Senior Reporter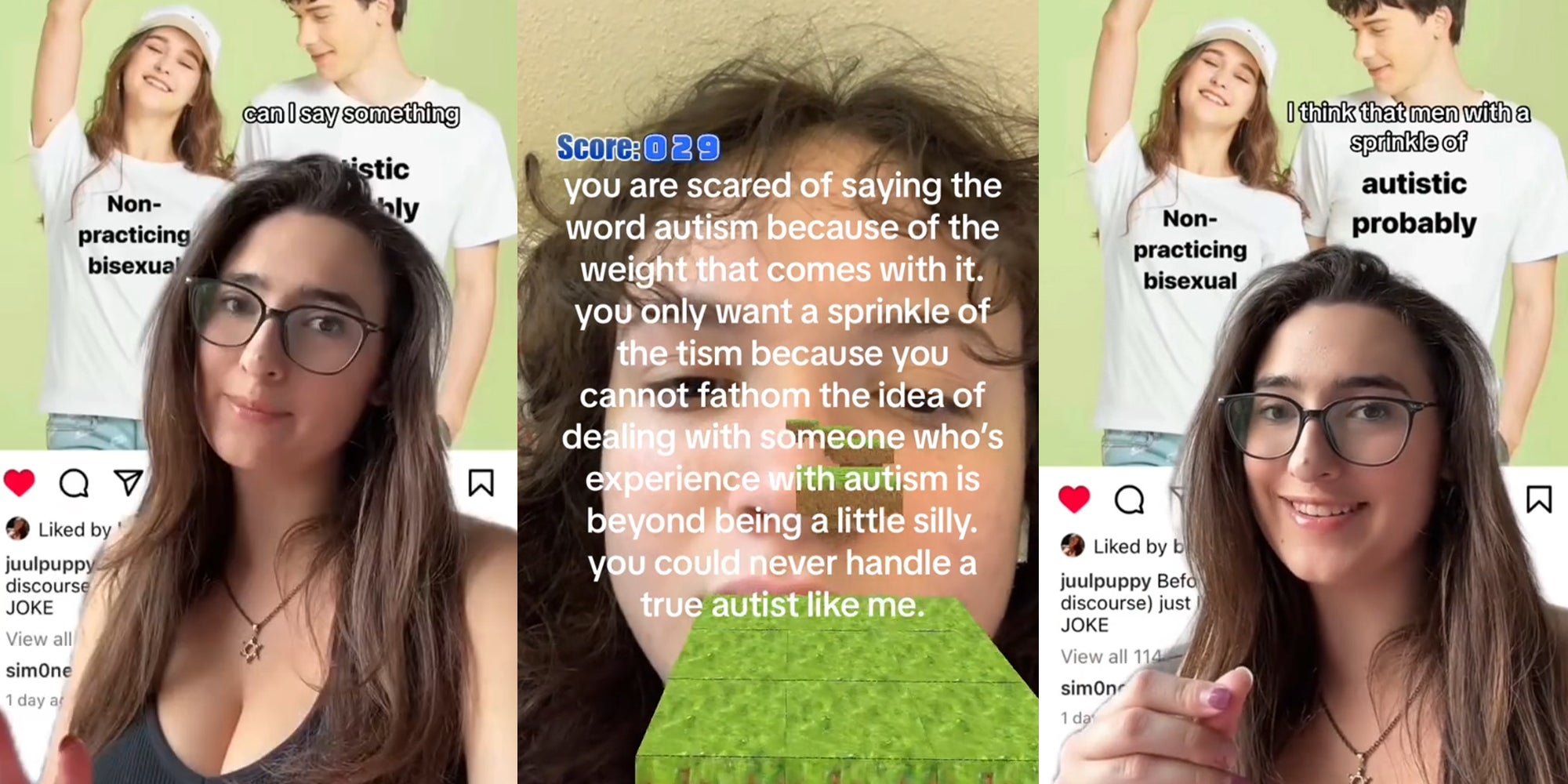 TikTok's perception of autism is harmful and glamorized
In each edition of web_crawlr we have exclusive original content every day. On Tuesdays our IRL Reporter Tricia Crimmins breaks down the trends on the popular app that will make you cringe in her "Problematic on TikTok" column. If you want to read columns like this before everyone else, subscribe to web_crawlr to get your daily scoop of internet culture delivered straight to you inbox.
---
🕸️ Crawling the web
Here is what else is happening across the 'net.
💒 We all have opinions on just about every aspect of a wedding—no matter whether it's someone else's or your own—so it was only a matter of time before wedding dates kicked off another debate.
🥞 In the spirit of providing good service, a pair of IHOP servers were asked to turn a customer's stack of pancakes into a gender reveal surprise.
🆔 This woman is going viral for her warning to others about getting dolled up for a driver's license photo.
🐜 According to the U.S. Census Bureau, there are a whopping 2.9 million Americans sharing their homes with both cockroaches and rodents. So it shouldn't be shocking that a video where a tenant shares PSA on how to get rid of roaches once and for all is going viral.
🍿 With the right equipment, you can experience movie theater magic right in your living room. These are the best home theater projects worth your money.*
🍔 A Wendy's customer says that customers are paying too much, and she claims that she has a hack to get a burger for $2.
🐶 Seeing the world through a TikTok filter might hold the secret to your dog's happiness.
💵 A Subway customer went viral after she claimed that her tip for a helpful worker went to the store's manager instead.
⚰️ From the Daily Dot archive: Is your kid attending funerals on Roblox?
*The Daily Dot may receive a commission in connection with purchases of products or services featured here.
---
👋 Before you go
Many people on TikTok love food from Chipotle. The restaurant is so popular, in fact, that the platform is overrun with hacks about how to get the most bang for your buck when ordering from the chain.
Still, given the high cost of many items from Chipotle, users typically don't think of the restaurant as a place for an everyday meal.
TikTok user Dillon Wareham (@dillonwareham) is one exception. According to Wareham, he's eaten food from Chipotle for over 600 days—and he plans to eat from the restaurant for 1,000 days straight.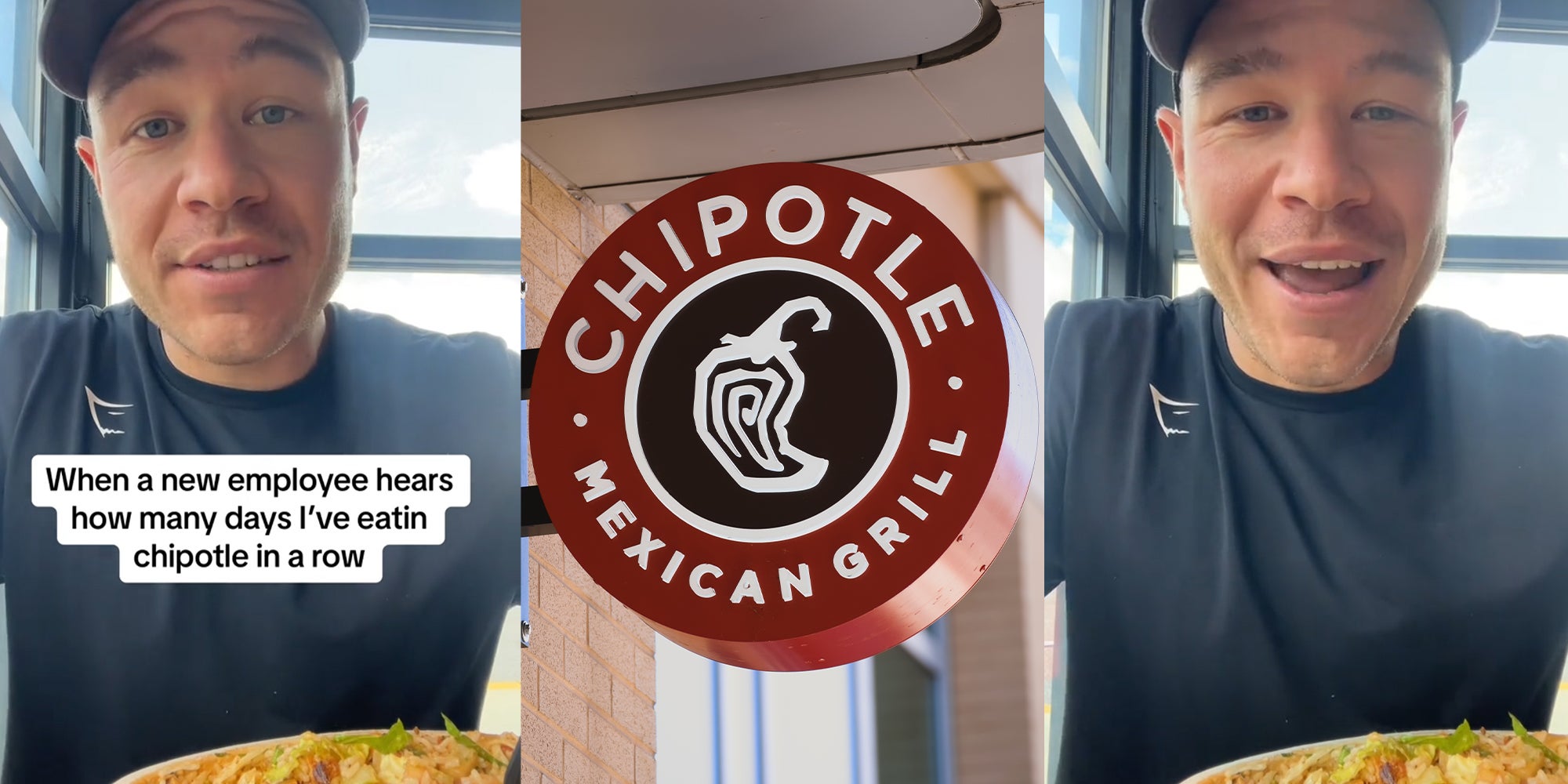 ---
🎶 Now Playing: "TUS GAFITAS" by Karol G 🎶