We crawl the web so you don't have to.
Sign up for the Daily Dot newsletter to get the best and worst of the internet in your inbox every day.
Hello fellow citizens of the internet! Andrew here. Welcome to today's edition of web_crawlr.

Happy Friday! Our top stories today are about: A McDonald's customer going viral for claiming to find "GPS trackers" on various pieces of their order, how Rudy Giuliani's mugshot sparked a flurry of memes, a new lawsuit against Tile that alleges a stalker pulled data on his ex-girlfriend 16,000 times, and how fans of director Zack Snyder are convinced his new film looks better than Star Wars.
After that, our Senior Culture Editor Tiffany has her "This Week on the Internet" column and shares with you her pick for meme of the week.
Since it's Friday, that also means it is time for our weekly news quiz! All you have to do is scroll down and answer the question below. If you guess correctly, you might win a "Hot Blog Summer" shirt.
See you tomorrow,

— A.W.
---
⚡ Today's top stories
A McDonald's customer has sparked discussion online after claiming to have discovered GPS tracking devices on various pieces of their order.
The image, of a grim-faced former prosecutor and mayor being forced to submit to the authorities, lit up the anti-Trump internet in glee.
The class-action suit aims to include all women who were stalked by exes using Tile.
Zack Snyder's upcoming sci-fi movie Rebel Moon looks… extremely similar to Star Wars.
---
We crawl the web so you don't have to. Sign up to receive web_crawlr, a daily newsletter from the Daily Dot, in your inbox each day.
---
🌐 Take our weekly news quiz!
Are you the most online reader of web_crawlr?

Prove it by answering our question of the week! The answer can be found somewhere in one of our newsletters from this week.

If you answer correctly, you'll be entered to win our brand new "Blogs in Bloom" shirt, and we'll shout out five people who won the shirt!
Users of a certain social media company recently had the opportunity to be a claimant in a class-action settlement. Which social media company was it?
Think you know the answer? Sign up for web_crawlr so you can answer next week's question!
---
🍿 Still watching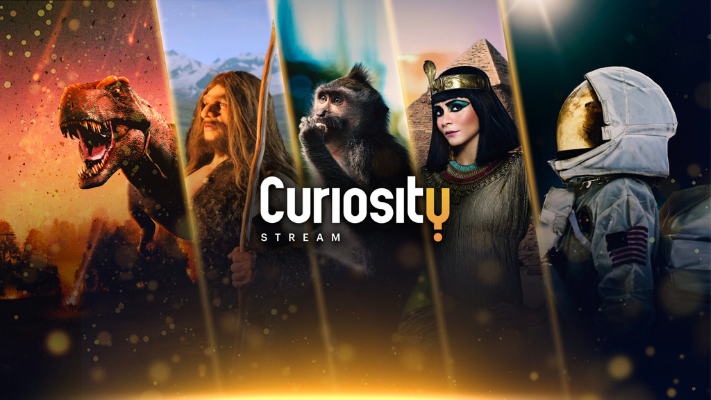 💰 SPONSORED
Add some insight to your binge lineup
Curiosity Stream is the world's first on-demand documentary streaming service for the curious mind. Browse through thousands of documentaries and original content that explores nature, tech, travel, crime, and more. There's a doc for everyone. Subscribe today and immerse yourself in content that enlightens, entertains, and inspires–for only $20/year.
---
🗣️ This Week on the Internet
A TikToker didn't know about Lilith Fair—and people got mad
In each edition of web_crawlr we have exclusive original content every day. On Fridays our Senior Culture Editor Tiffany Kelly recaps the most pressing online discourse of the week in her "This Week On The Internet" column. If you want to read columns like this before everyone else, subscribe to web_crawlr to get your daily scoop of internet culture delivered straight to your inbox.
---
🕸️ Crawling the web
Here is what else is happening across the 'net.
😱 How would you react if your car randomly shut off while you were going 55 mph?
🙅‍♀️ A worker's video has gone viral after sharing an incident that made her quit her hotel job after less than a half hour.
💄 Everyone loves a good discount, but the savings that one customer managed to accrue at an Ulta store is the stuff of retail savings legend—if something like that existed.
🛒 A worker went viral when she posted a short clip celebrating her new job at Target and claiming it was "like getting into Harvard."
👖 A TikTok creator has gone viral for sharing how she uses Kohl's even exchange policy to avoid paying for new jeans.
☕ The Eighth Commandment: You shall not steal. But one Reddit user and barista thinks that their coffee shop employer is violating the age-old rule by allegedly not paying out credit card tips.
🛍️ From the Daily Dot archive: #TikTokMadeMeBuyIt: Why TikTok shopping is now the ordinary.
*The Daily Dot may receive a commission in connection with purchases of products or services featured here.
---
📅 Meme of the Week
Fictional characters parted ways with Scooter Braun in one of the biggest memes of the week.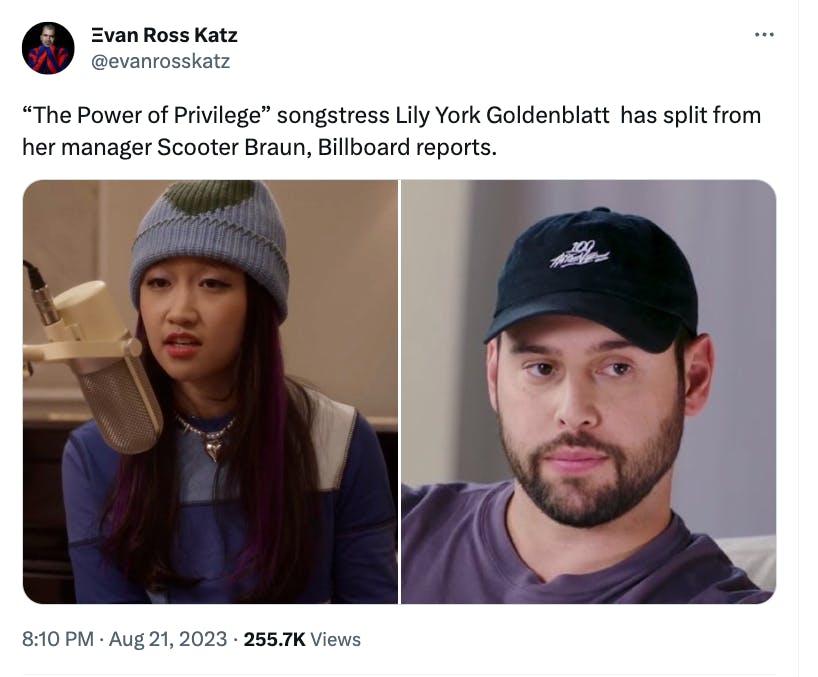 ---
🎶 Now Playing: "Never Said" by Liz Phair 🎶