We crawl the web so you don't have to.
Sign up for the Daily Dot newsletter to get the best and worst of the internet in your inbox every day.
Hello fellow citizens of the internet! Andrew here. Welcome to today's edition of web_crawlr.

Our top stories today are about: How Facebook might owe you money, why Googling the scientific name of the world's largest cockroach is the stupidest meme of the week, how President Biden is taking flack for comparing how he almost lost a car in a brush fire to the blaze in Maui that killed at least 100 people, and why a Taylor Swift song is being used to torment pets on social media.
After that, our Investigative Reporter Claire has a "Dirty Delete" column for you.
See you tomorrow!
— A.W.
---
⚡ Today's top stories
U.S. Facebook users active between May 2007 and December 2022 may qualify for payouts as part of a $725 million settlement Meta reached. The deadline to submit a claim is tomorrow.
If you're wondering why people are suddenly telling each other to google the scientific name of the world's largest cockroach, well, it's easy enough to find out.
Biden is taking flack about a story he told to victims about his own brush with a fire in 2004.
Taylor Swift's 'August' strikes again, but some of these pets don't seem like Swifties.
---
We crawl the web so you don't have to. Sign up to receive web_crawlr, a daily newsletter from the Daily Dot, in your inbox each day.
---
🗳️ Dirty Delete
By Claire Goforth
Investigative Reporter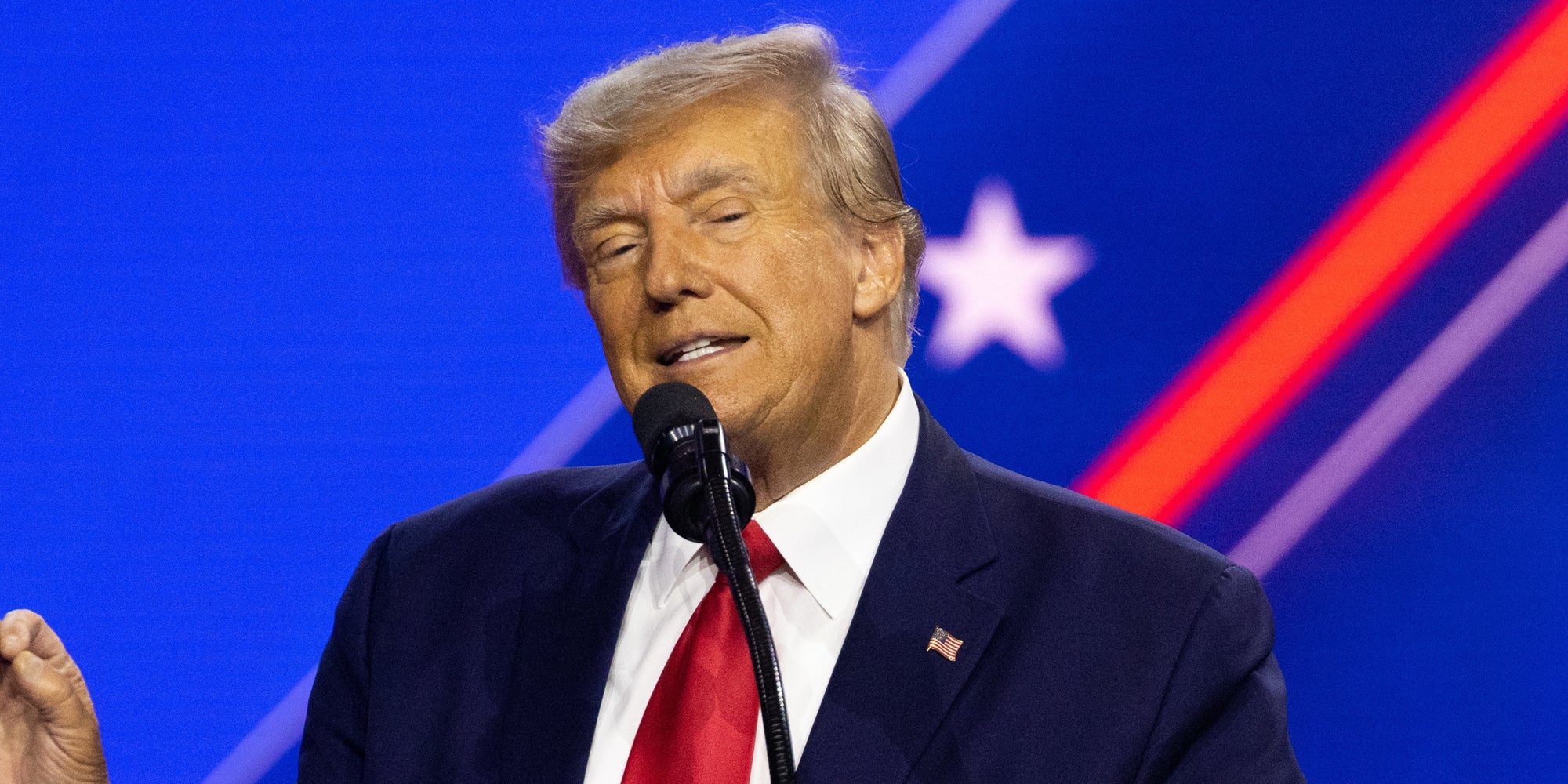 Twitter launched the Trump presidency
In each edition of web_crawlr we have exclusive original content. On Thursdays our Politics Reporter Claire Goforth goes deep on the social media history of politicians, political groups, and politically-adjacent figures in her "Dirty Delete" column. If you want to read columns like this before everyone else, subscribe to web_crawlr to get your daily scoop of internet culture delivered straight to you inbox.
---
🕸️ Crawling the web
Here is what else is happening across the 'net.
🐠 While the experience can be upsetting, finding worms in salmon is surprisingly common.
📦 A UPS delivery driver went viral for calling out customerswho opt to get "everything," including everyday grocery items, delivered.
🚗 "Siri, can you say 'awkward'?" People online are sharing strange outcomes of the Apple Photos Memories feature after a man said that his iPhone displayed a slideshow—sound and all—of his previous car accident.
💼 Are you "shotgun applying" to jobs? It might be hurting your chances.
🥩 Meat from Walmart has been under scrutiny recently. A customer speculated that he bought lab-grown chicken from the store, saying it had a stringy and spaghetti like consistency. Now, another TikToker is questioning the steak.
💫 Get your fix for all things wizardry with the best magic movies that aren't Fantastic Beasts.*
🌯 Fast food prices are continuing to increase. It's caused a woman to express her shock at Taco Bell's current price for a bean and cheese burrito on the value menu.
🍔 The old saying goes that some people are born great and others have greatness thrust upon them. One TikTok creator experienced such a dilemma when she shared she was asked to join the management team at her job working at Burger King.
⚰️ From the Daily Dot archive: Here are the real-life stakes of faking your death online.
*The Daily Dot may receive a commission in connection with purchases of products or services featured here.
---
👋 Before you go
Everyone handles cheaters differently. Some forgive and forget, some break up and move on with their lives, and some opt to hit men where it hurts: their car.
But instead of digging a key into the side of his car a la Carrie Underwood in "Before he Cheats," one woman on TikTok says to wash his car—with a grill brush.
In a viral video that amassed over 4.5 million views, TikTok user Kailey (@b9..kailey) showed herself washing a car while the text onscreen read, "If he cheats on you don't do anything crazy just give his car a nice wash."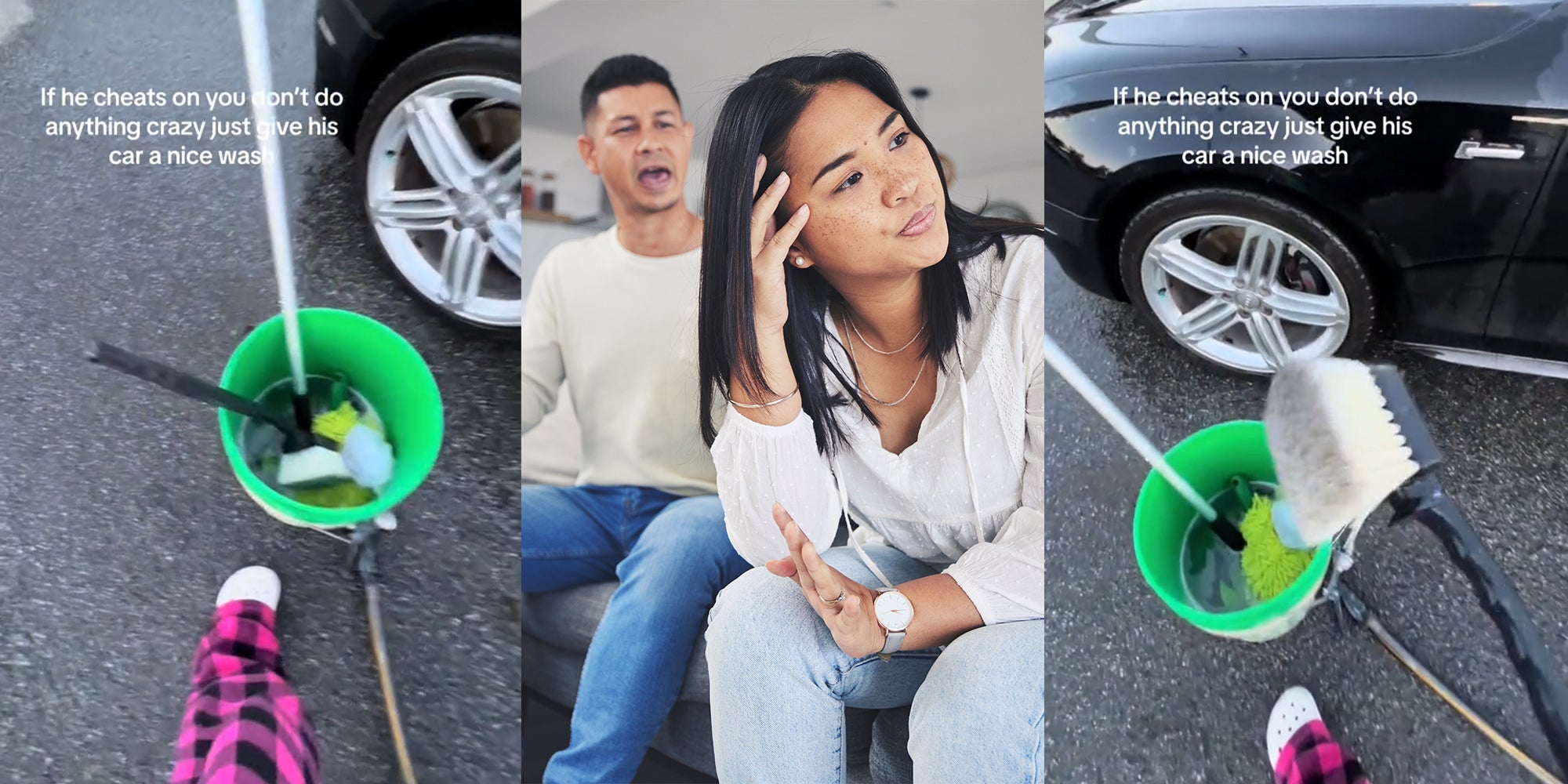 ---
🎶 Now Playing: "Basket Case" Green Day 🎶