We crawl the web so you don't have to.
Sign up for the Daily Dot newsletter to get the best and worst of the internet in your inbox every day.
Hello fellow citizens of the internet! Andrew here. Welcome to today's edition of web_crawlr.
Our top stories today are about: A tenant's unique way of getting revenge on a landlord who kicked them out of their apartment, presidential hopeful Gov. Ron DeSantis getting mocked and compared to the villain of The Boys for grinding his teeth, people speculating that an Airbnb guest flooded their rental as "payback" for something the host did, and the internet mourning the death of a Shiba Inu who inspired countless memes.
After that, our Senior Culture Reporter Audra has a "Now Streaming" column for you.
See you tomorrow!
— A.W.
---
⚡ Today's top stories
In a viral clip that's garnered more than 2.2 million views, one tenant decided to grab his projector and blast the film Shrek on the apartment building he was allegedly kicked out of.
With the Republican primary debate just around the corner, it's do-or-die for presidential hopeful Gov. Ron DeSantis (R-Fla.). Some people are noticing that he might not be handling the pressure so well.
An Airbnb host revealed the damage allegedly done by a guest who they say purposefully flooded the rental, but some speculated it might be "payback" for something the host did.
Balltze, the Shiba Inu who's better known online as Cheems and has inspired countless memes over the years, has died. He was 12.
---
We crawl the web so you don't have to. Sign up to receive web_crawlr, a daily newsletter from the Daily Dot, in your inbox each day.
---
📺 Now Streaming
By Audra Schroeder
Senior Culture Reporter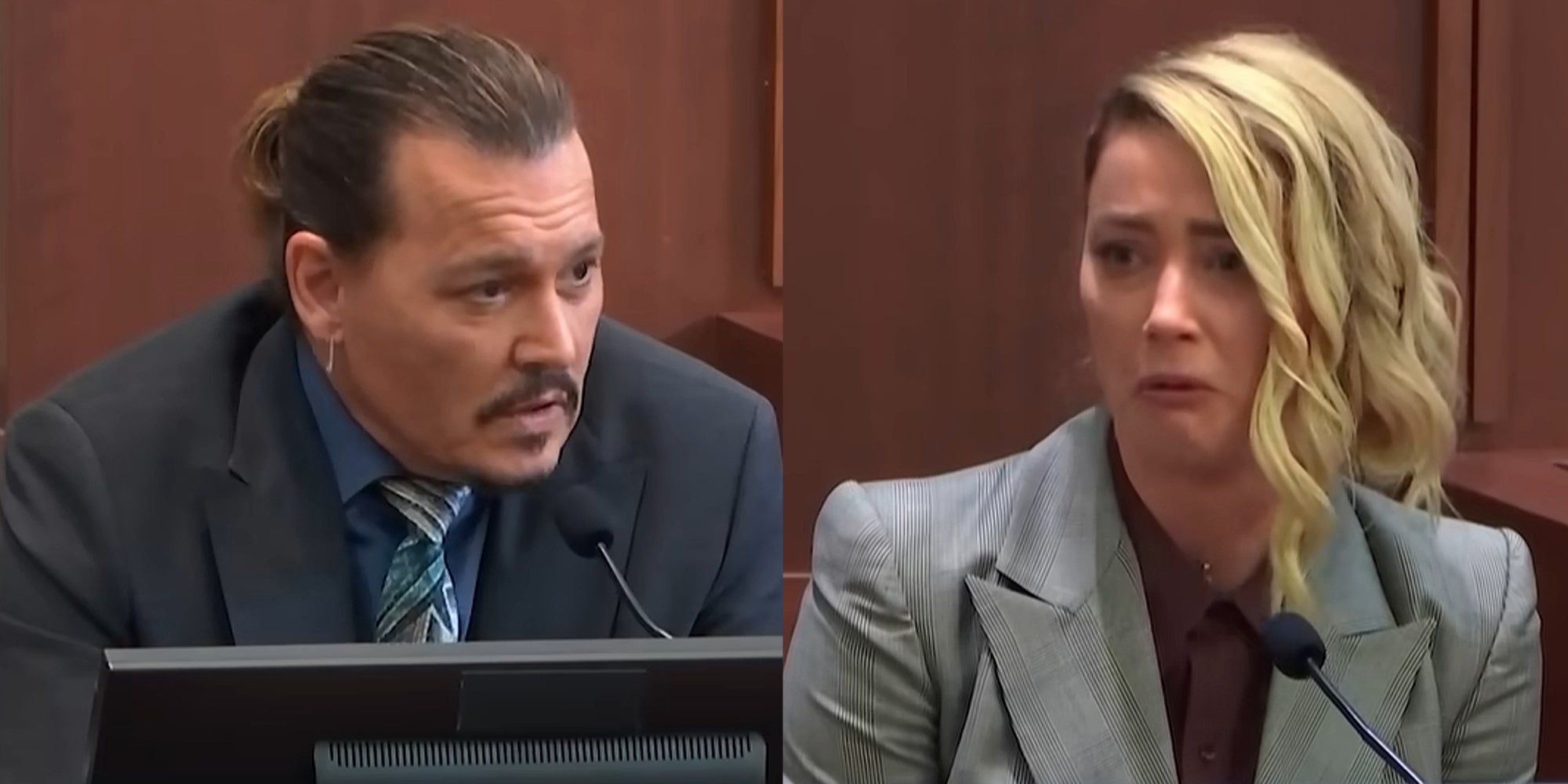 'Depp v. Heard' looks back at 'trial by TikTok,' but offers no new insight
In each edition of web_crawlr we have exclusive original content every day. On Wednesdays our Culture Reporters Audra Schroeder and Michelle Jaworski review or analyze the latest streaming content in their "Now Streaming" column. If you want to read columns like this before everyone else, subscribe to web_crawlr to get your daily scoop of internet culture delivered straight to you inbox.
---
🕸️ Crawling the web
Here is what else is happening across the 'net.
☕ A Whole Foods barista has the scoop on the store's viral butter brown cookie latte.
🍞 Some people think that restaurants give customers bread to help whet their appetite as they're waiting to order food, but one TikToker reveals there's a whole other reason behind the strategy.
✈️ A viral TikTok video is showing just how far airlines are willing to go to get passengers to accept travel vouchers and change flights.
👠 A Maxxinista found what looks like evidence of a successful retail bait-and-switch scam while shopping at the off-price retail chain TJ Maxx.
🍴 Master the art of cooking for one with these kitchen hacks for single living.*
🥪 Publix customers have a new sandwich recommendation from TikTok—the mountain bread.
💼 This woman has gone viral after calling out her boss for scheduling a meeting about her "growth within the company" before the start of her scheduled work day.
🙅‍♀️ Many have had a co-worker who constantly says they are ready to quit their job. One TikTok account belonging to an escape room shared a video that relates to viewers who have had such an experience.
🦠 From the Daily Dot archive: Here are the viral marketing campaigns that helped shape the internet as we know it.
*The Daily Dot may receive a commission in connection with purchases of products or services featured here.
---
👋 Before you go
Many customer habits annoy fast food workers. And drive thru customers who insist that their order be freshly made is near the top of that list.
One McDonald's employee recently went viral after posting a TikTok video complaining about this exact customer behavior.
Michelle, who is known on TikTok as miichelle03_, posted a video of herself taking an order at the McDonald's drive thru where she works.
The caption text reads: "When a rude customer ends their order with 'and make everything FRESH.'"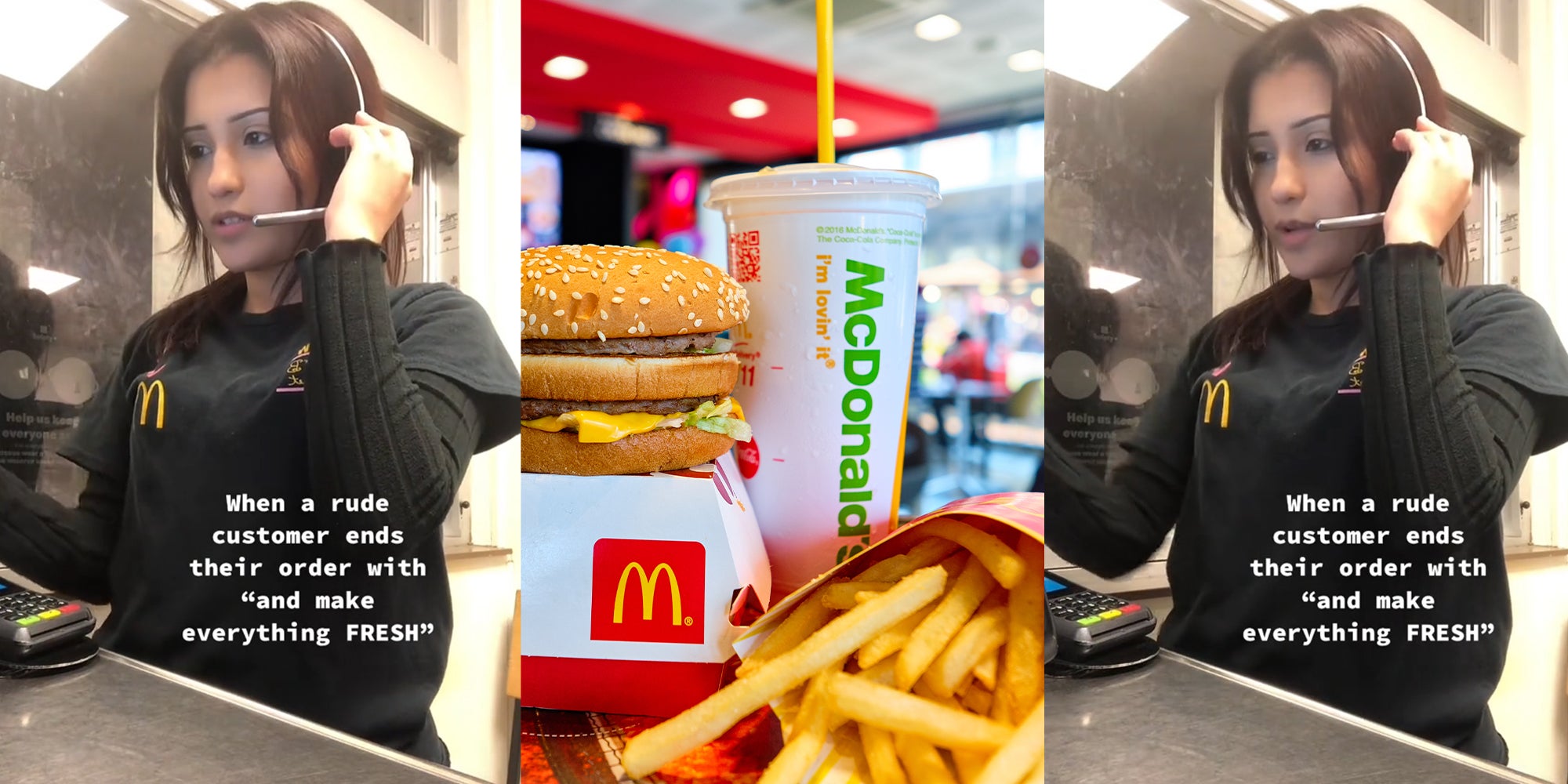 ---
🎶 Now Playing: "If I Were" by Vashti Bunyan 🎶