We crawl the web so you don't have to.
Sign up for the Daily Dot newsletter to get the best and worst of the internet in your inbox every day.
Hello fellow citizens of the internet! Andrew here. Welcome to today's edition of web_crawlr.

Our top stories today are about: How several viral incidents of people getting thrown off airplanes for being too drunk show the consequences of imbibing in the sky, an exclusive report about how the far-right used power grid threats to try and blackmail the government into freeing neo-Nazi robbery suspects, how White Castle is using AI now, and a look at why so many people hate a fan-made Spiderman film.
After that, our Investigative Reporter Claire has a "Dirty Delete" column for you.
See you tomorrow!
— A.W.
---
⚡ Today's top stories
Several viral incidents show the consequences of imbibing in the sky.
The threat was picked up by the Department of Homeland Security.
White Castle is rolling out a new AI voice assistant for its drive-thrus but customers have to sign off on a "Terms and Conditions" screen before they can satisfy their slider cravings.
Filmed on a shoestring budget, this unlicensed 'Spider-Man' movie was embroiled in in a racism scandal.
---
We crawl the web so you don't have to. Sign up to receive web_crawlr, a daily newsletter from the Daily Dot, in your inbox each day.
---
🗳️ Dirty Delete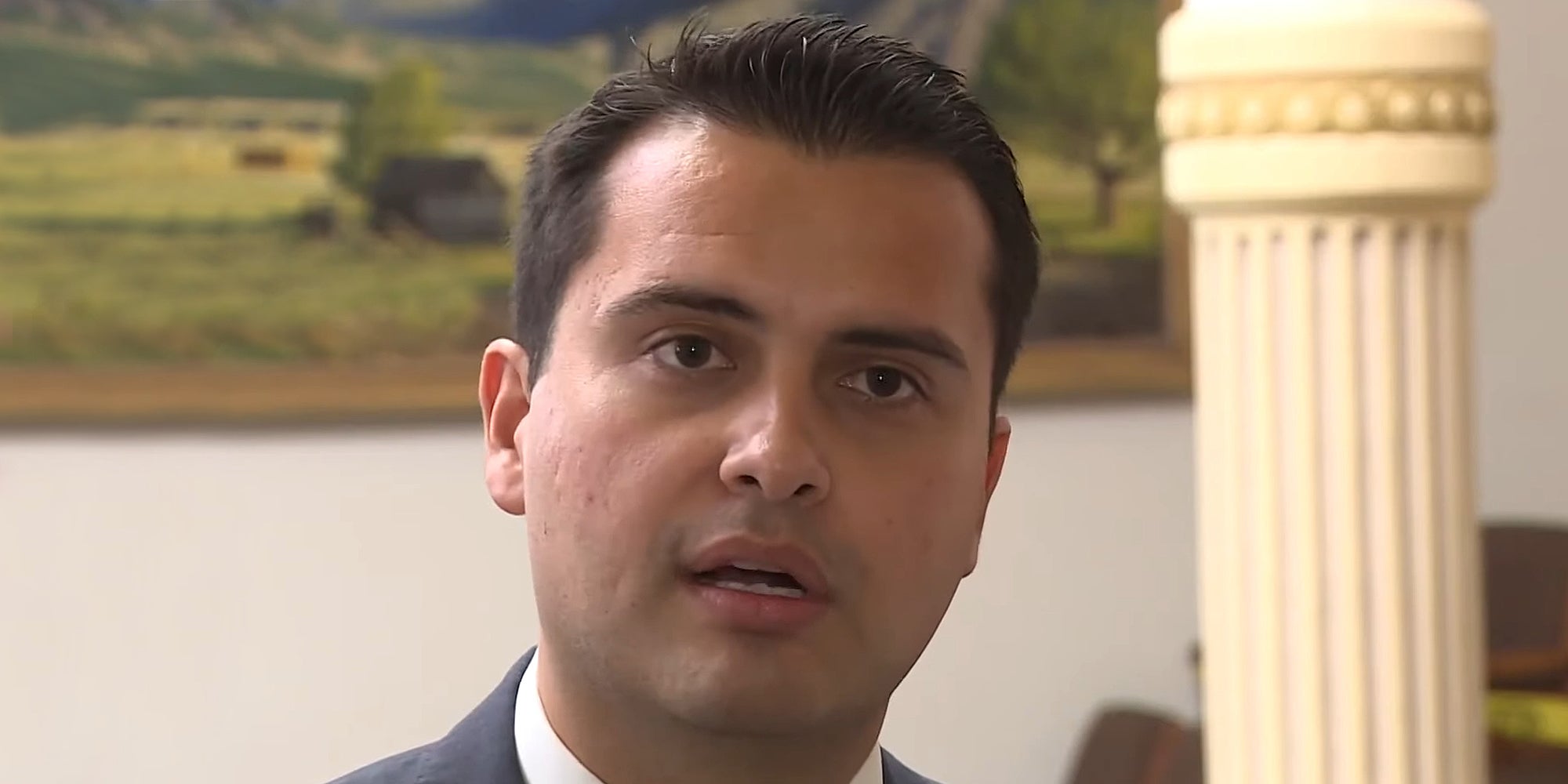 Colorado GOP chair loves superheroes and hates free and fair elections
In each edition of web_crawlr we have exclusive original content. On Thursdays our Politics Reporter Claire Goforth goes deep on the social media history of politicians, political groups, and politically-adjacent figures in her "Dirty Delete" column. If you want to read columns like this before everyone else, subscribe to web_crawlr to get your daily scoop of internet culture delivered straight to you inbox.
---
🕸️ Crawling the web
Here is what else is happening across the 'net.
🐔 Foodies were abuzz this past week after a TikToker uploaded a video claiming a striking similarity between chicken nuggets from Kroger and McDonald's.
🚽 A Starbucks barista says she was so inundated with job responsibilities, she wasn't even able to use the bathroom during her shifts.
🧊 This restaurant worker exposed the conditions of a walk-in fridge by captioning the video "a lawless wasteland of cross-contamination."
🛒 A former Walmart worker has gone viral after offering advice on how to get hired at Walmart and which positions are best to work in.
📀 End your streaming fatigue and go back to the basics with these DVD and Blu-Ray releases.*
🥤 A Chick-fil-A worker on the night shift learned that managers were getting smoothies for team member appreciation week—but then her and the rest of her night shift co-workers were allegedly shafted by management.
💼 With recent economic volatility, many people are finding different jobs they might not have planned on having, as their previous or current job is not quite cutting it.
📹 From the Daily Dot archive: Here's how local governments are surveilling their workers.
*The Daily Dot may receive a commission in connection with purchases of products or services featured here.
---
👋 Before you go
Sometimes the only thing keeping fast food from actually being fast is the customer.
Popular TikTok creator Mario Scott (@cactusmvrkss), who's found viral success with content about the trials and tribulations of working at McDonald's, recently posted a video about indecisive customers, and it has resonated with viewers. The video has almost 95,000 views and more than 22,000 likes.
In the comedy skit, Scott wears a headset and acts like he's taking drive-thru orders. The text on the screen follows a familiar format. It says "Nobody:" and the party taking unprompted action in the scenario is "Indecisive customers who can't make a decision on what they want."