We crawl the web so you don't have to.
Sign up for the Daily Dot newsletter to get the best and worst of the internet in your inbox every day.
Hello fellow citizens of the internet! Andrew here. Welcome to today's edition of web_crawlr.

Happy Friday! Our top stories today are about: An "entire neighborhood" being up for sale on Zillow, YouTuber MrBeast suing a ghost kitchen for his reputation taking a hit over its "low quality" burgers, why people are showcasing their "Ken's job" online, and why the internet hates the attempt to recreate the virality of Barbenheimer with "Saw Patrol."
After that, our Senior Culture Editor Tiffany has her "This Week on the Internet" column for you and shares with you her pick for meme of the week.
Since it's Friday, that also means it is time for our weekly news quiz! Just scroll down below to answer the question. If you guess correctly, you'll be entered to win a "Hot Blog Summer" shirt!
See you tomorrow!
— A.W.
---
⚡ Today's top stories
A package of 35 homes is available to buy on online real estate sites, including Zillow—but some worry that the occupants, the majority of whom make below-average income, are being taken advantage of.
YouTuber MrBeast said his reputation took a hit when the food delivery service he partnered with served "low quality" and "inedible" food.
Barbiemania continues with more trends and discourse happening on social media.
'Saw Patrol' is a Barbenheimer-style meme about 'Saw X' and the new 'Paw Patrol' movie—but many people believe it's a forced marketing stunt.
---
We crawl the web so you don't have to. Sign up to receive web_crawlr, a daily newsletter from the Daily Dot, in your inbox each day.
---
🌐 Take our weekly news quiz!
Are you the most online reader of web_crawlr?
Prove it by answering our question of the week! The answer can be found somewhere in one of our newsletters from this week.
If you answer correctly, you'll be entered to win our brand new "Hot Blog Summer" shirt, and we'll shout out five people who won the shirt!
A recent viral video claimed that a United Airlines flight was forced to land because a woman was yelling about being denied a specific alcoholic beverage. What drink was she denied?
Think you know the answer? Sign up for web_crawlr so you can answer next week's question!
---
🦾 Better living through tech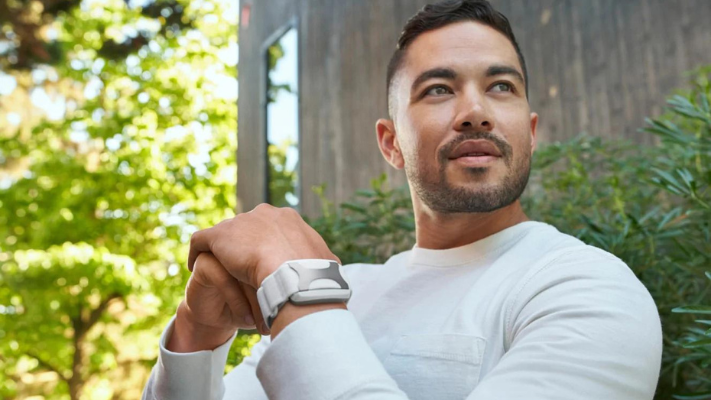 💰 SPONSORED
The wearable with a vibe for everything
Don't let stress hold you back from being your best. The Apollo™️ wearable was designed for anyone who wants to improve their sleep, focus, and mood in an easy, safe and effective way. Apollo's soothing touch therapy is proven to rebalance the nervous system, helping users get 19% more time in deep sleep, 40% less stress and anxiety, and a 25% increase in focus, on average. Start living more and stressing less today.
---
🗣️ This Week on the Internet
Barbenheimer brought out the rude theatergoers—and everyone noticed
In each edition of web_crawlr we have exclusive original content every day. On Fridays our Senior Culture Editor Tiffany Kelly recaps the most pressing online discourse of the week in her "This Week On The Internet" column. If you want to read columns like this before everyone else, subscribe to web_crawlr to get your daily scoop of internet culture delivered straight to you inbox.
---
🕸️ Crawling the web
Here is what else is happening across the 'net.
📦 This tenant was told by their housing complex that she exceed her apartment's "delivery limit," so she shipped packages to her neighbors address instead.
💼 A Reddit user slammed the alleged "fake a** concern" their former boss expressed after they quit their contract position, which sparked a larger conversation on the soullessness corporate culture.
🛒 If your desk job is giving you the blues, cheer up. Things could be worse. At least that's what one new Walmart worker just learned during her first day on the job.
🌯 This Chipotle customer says she eats the chain's $5.40 kids meal five nights per week. Here's what you get.
💅 A woman is going viral for warning about Gel-X nail extensions after she suffered an allergic reaction to them.
👠 Art imitates life but sometimes life imitates art so hard you might start to think that it's scripted. At least that's one a group of theatergoers found out when they tried to take a selfie in the lobby outside the new Barbie movie.
🍴 Honesty might be the best policy most of the time. But other times it might be more appropriate to bend the truth. Like when it will get a food service worker into trouble with their manager.
🏳️‍🌈 From the Daily Dot archive: How a Sims 2 fan forum became anunwitting safe space for queer creatives.
*The Daily Dot may receive a commission in connection with purchases of products or services featured here.
---
📅 Meme of the Week
A cop going roughly down a slide became a big meme this week.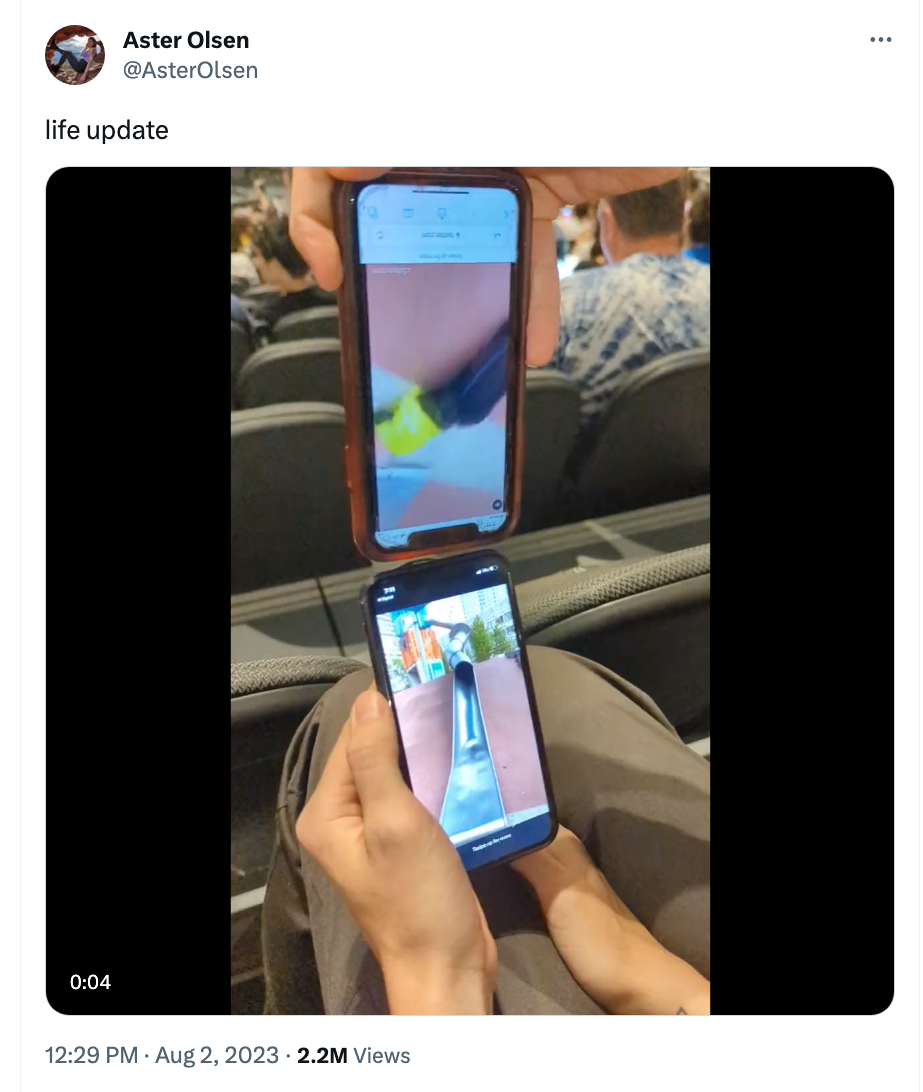 ---
🎶 Now Playing: "Shy Boy" by Carly Rae Jepsen 🎶