We crawl the web so you don't have to.
Sign up for the Daily Dot newsletter to get the best and worst of the internet in your inbox every day.
Hello fellow citizens of the internet! Andrew here. Welcome to today's edition of web_crawlr.

Our top stories today are about: A McDonald's customer surfing the dark web on a location's Wi-Fi before ordering McNuggets, how a photo of Albert Einstein wearing sandals has become a meme, an essay about the real villain in Barbie, and a look at why a weird song is taking over the internet.
After that, we've got a "Problematic on TikTok" column from our IRL Reporter Tricia.
See you tomorrow!
— A.W.
---
⚡ Today's top stories
Entering the Dark Web, the shadowy corners of the internet inaccessible by traditional search engines, is a source of nightmares and urban myths to many. And a new viral video does little to dispel those associations. Until it cuts to the Chicken McNuggets order that is.
A photo of Albert Einstein lounging on the beach is stirring up discourse.
Between the Ken's Rights Movement and Barbie's queer subtext, this movie rebels against mandatory straight romance.
Kyle Gordon's Eurodance parody TikTok Planet of the Bass is suddenly everywhere.
---
We crawl the web so you don't have to. Sign up to receive web_crawlr, a daily newsletter from the Daily Dot, in your inbox each day.
---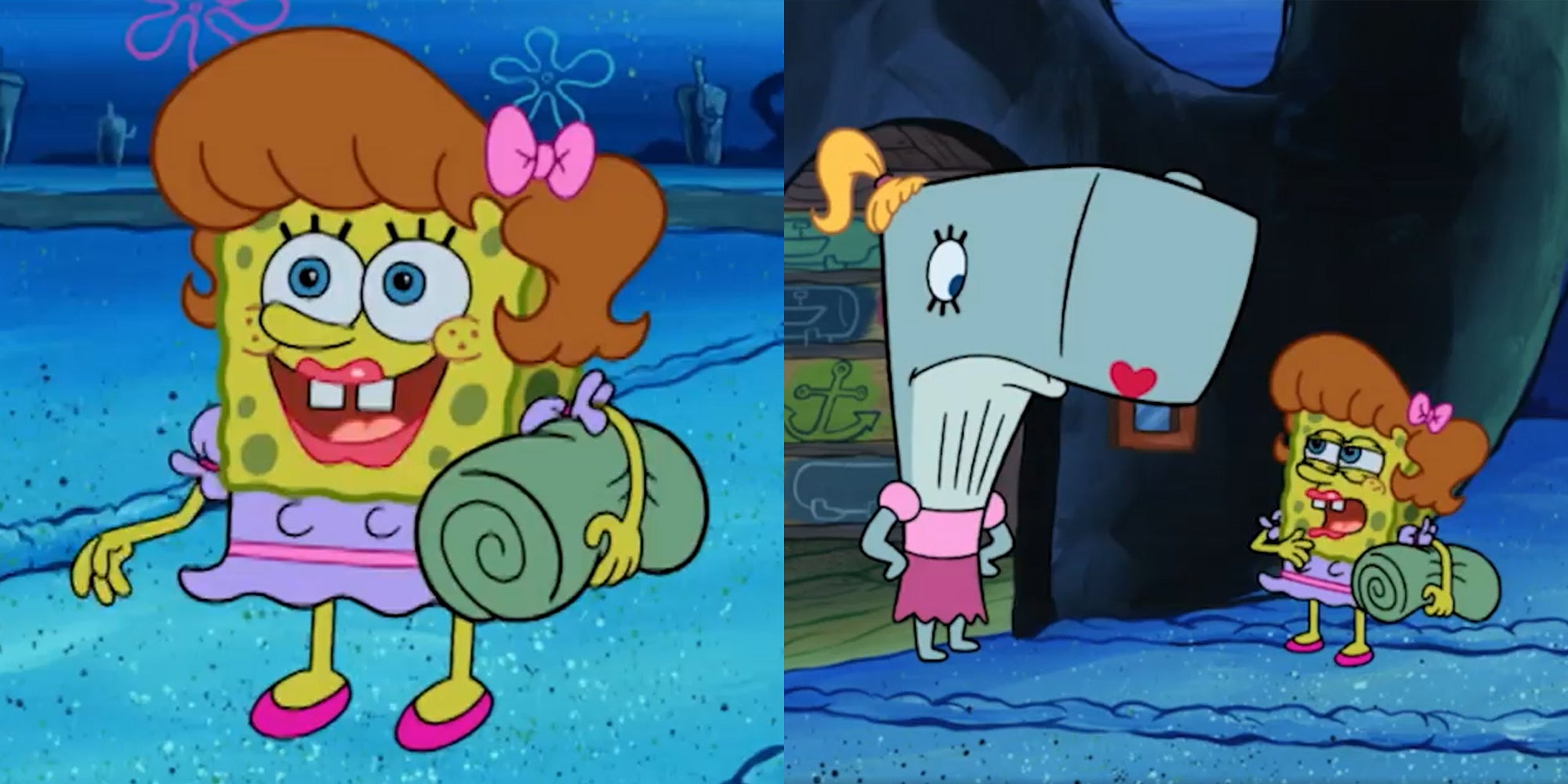 Why the new 'Spongebob' TikTok trend is transphobic
In each edition of web_crawlr we have exclusive original content every day. On Tuesdays our IRL Reporter Tricia Crimmins breaks down the trends on the popular app that will make you cringe in her "Problematic on TikTok" column. If you want to read columns like this before everyone else, subscribe to web_crawlr to get your daily scoop of internet culture delivered straight to you inbox.
---
🕸️ Crawling the web
Here is what else is happening across the 'net.
🧀 Texas Roadhouse's mac and cheese has been the subject of many viral bad reviews and once again, it appears to be trending for all the wrong reasons.
🍴 You probably have no idea how thoroughly a server is trained at your local Twin Peaks restaurant.
🐶 People online are praising the resolve of one Walmart customer after she posted a video of getting a 30-pound bag of dog food that was at the very back of the shelf.
🚑 "I am not working for free," an ambulance worker declared on Reddit, griping that their company wants employees to come in 15 minutes before their shifts start—while not paying them for that extra time.
💔 These iconic on-screen pairings are the opposite of "couple goals." Here are the toxic couples that make us glad were single.*
👀 A women is wondering whether she can use the impressive number of Chick-fil-A points she's saved up for a life-changing investment.
🍔 This TikToker and White Castle worker makes the case that a restaurant gig is a lot easier when the chain isn't as busy as some of the other more popular fast food options available.
💼 Some people just don't want to be on social media—but that preference for anonymity has created a dilemma for one worker, whose new boss wants them to create a LinkedIn profile.
📺 From the Daily Dot archive: What happens when your favorite TV show gets canceled?
*The Daily Dot may receive a commission in connection with purchases of products or services featured here.
---
👋 Before you go
A former apartment dweller showed people a laundry hack, claiming it would bypass having to pay money for the types of washers found in some complexes.
The TikTok video showing the workaround came from creator Lizzie Warren (@liizziieeann) got more than 508,000 views since it went up.
It shows the view of a washer with an on-screen caption reading, "When I lived in apartments and had to pay $$$ to wash & dry my clothes, I ended up using this hack to help save on money."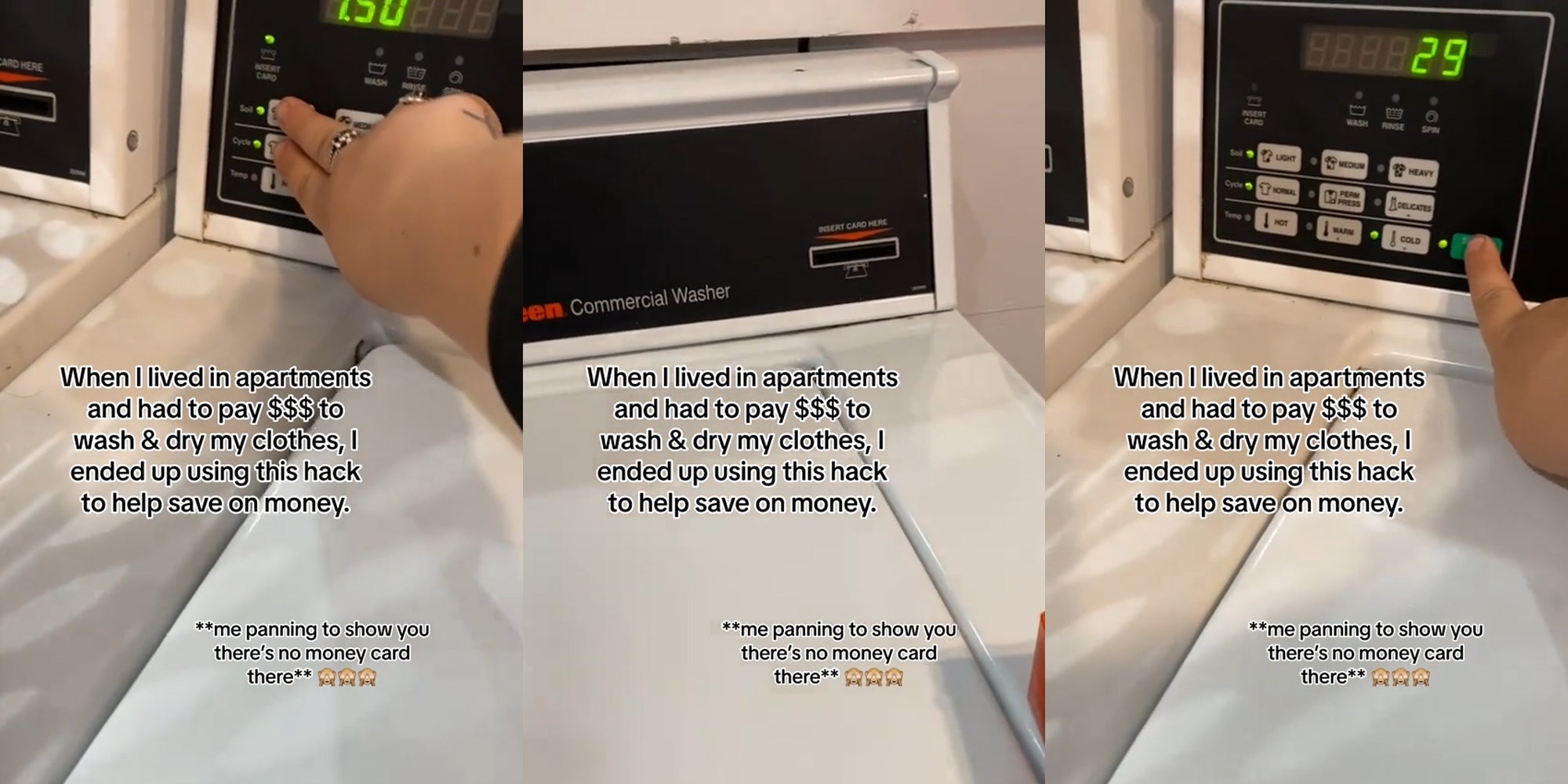 ---
🎶 Now Playing: "Kollage" by Carly Rae Jepsen 🎶