We crawl the web so you don't have to.
Sign up for the Daily Dot newsletter to get the best and worst of the internet in your inbox every day.
Hello fellow citizens of the internet! Andrew here. Welcome to today's edition of web_crawlr. 
Happy 4th of July! Our top stories today are about: A concert-goer catching a scammer trying to sell them fraudulent tickets, a high school graduate being denied a diploma over a $15 fee, a look at who was the first Mustard Queen on TikTok, and Republican lawmakers accusing the FTC chair of misleading Congress about the agency's probe into Meta. 
After that, our IRL Reporter Tricia has a "Problematic on TikTok" column for you.
See you tomorrow!
— A.W. 
---
⚡ Today's top stories
One hopeful concert-goer caught a scammer trying to sell them fraudulent tickets. Their post about the interaction is going viral. 
One newly-minted high school graduate recently went viral after sharing that she unexpectedly didn't receive her diploma on graduation day due to an unpaid fee.
The debate over who was the first Mustard Lady of TikTok is the latest strangely mesmerizing feud.
The accusation centers on Lina Khan's lack of recusal in an FTC case against Meta.
---
We crawl the web so you don't have to. Sign up to receive web_crawlr, a daily newsletter from the Daily Dot, in your inbox each day.
---
😬 Problematic on TikTok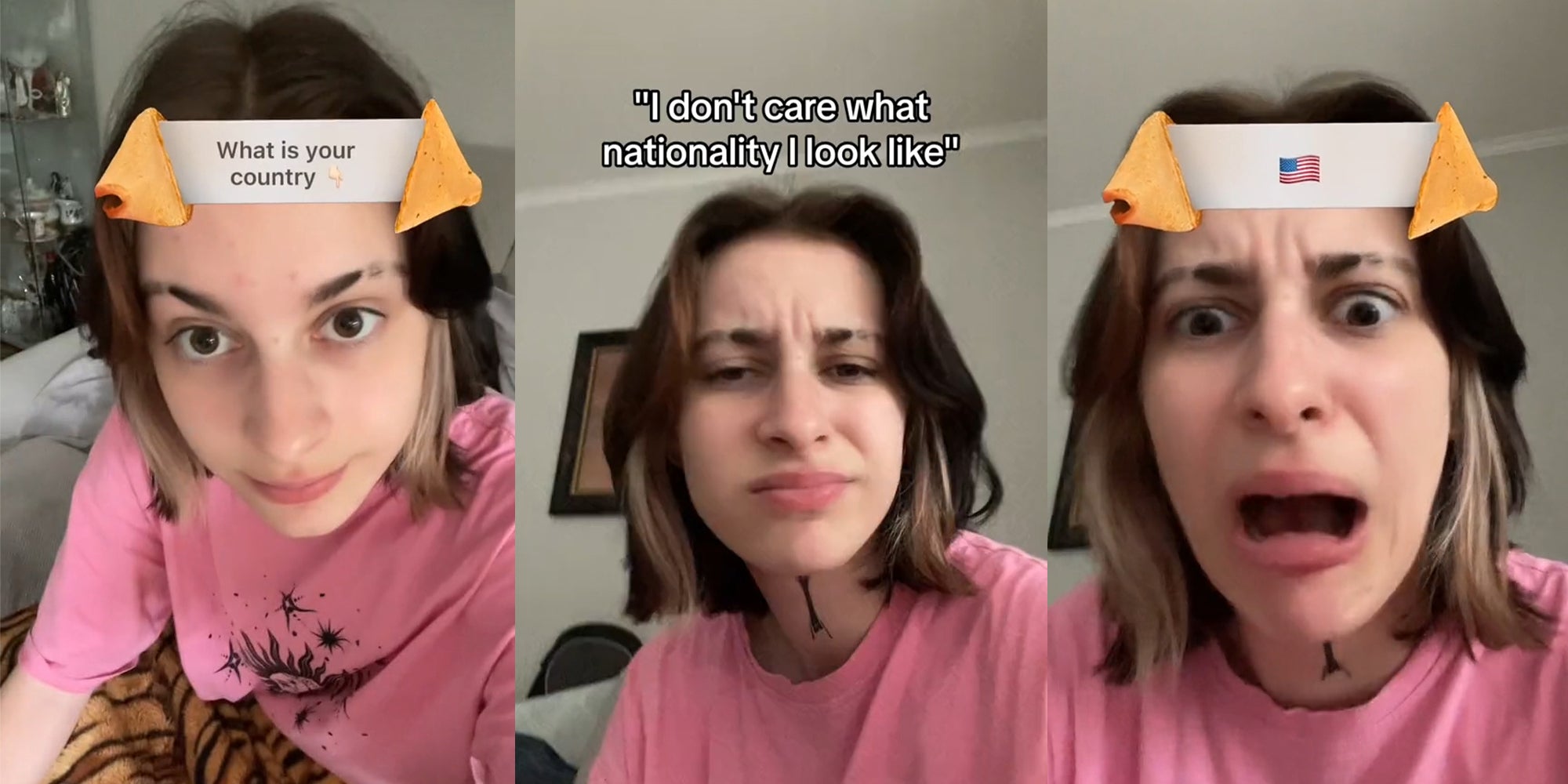 TikTok now has a filter that guesses your nationality, as if that was needed
In each edition of web_crawlr we have exclusive original content every day. On Tuesdays our IRL Reporter Tricia Crimmins breaks down the trends on the popular app that will make you cringe in her "Problematic on TikTok" column. If you want to read columns like this before everyone else, subscribe to web_crawlr to get your daily scoop of internet culture delivered straight to you inbox.
---
🕸️ Crawling the web
Here is what else is happening across the 'net.
💼 The phenomenon of "lazy girl jobs"—jobs that are typically remote and require minimal work throughout the day and pay well—is a popular topic on TikTok.
💻 This worker is going viral for sharing how your boss can spy on you through Zoom. 
🍴 In a viral video, a server shared the lie she used to get a New York customer to treat her with significantly more respect.
🛒 This Publix customer is going viral for sharing a video that showed how a sole worker was making sub sandwiches, creating a long line of customers. 
🏝️ These smart home gadgets will turn your home into a high-tech paradise you never want to leave.* 
🥪 It's not uncommon for daycares to have some restrictions about what food parents can send with their children. While some restrictions make sense, others can leave parents scratching their heads.
👕 A TikToker and retail worker posted a video that revealed the many reasons why Forever 21 was the worst place she ever worked at. 
⚰️ From the Daily Dot archive:  Here are the real-life stakes of faking your death online.
🛍️ The convenience of having your groceries delivered right to your door makes life easier for many. However, one shopper says Walmart's InHome delivery service messed up her order so badly, she's wondering whether the service is even worth it.
*The Daily Dot may receive a commission in connection with purchases of products or services featured here.
---
👋 Before you go
Air travel can be a nightmare, a theory that's been proven once again by a TikToker who recounted how United Airlines ended up sending him around the world instead of the direct flight that he originally booked.
User Magicmansteve (@magicmansteve1) described his whirlwind tour of airports across multiple continents after the direct flight he wanted to take to Dublin was mistakenly booked for Dubai.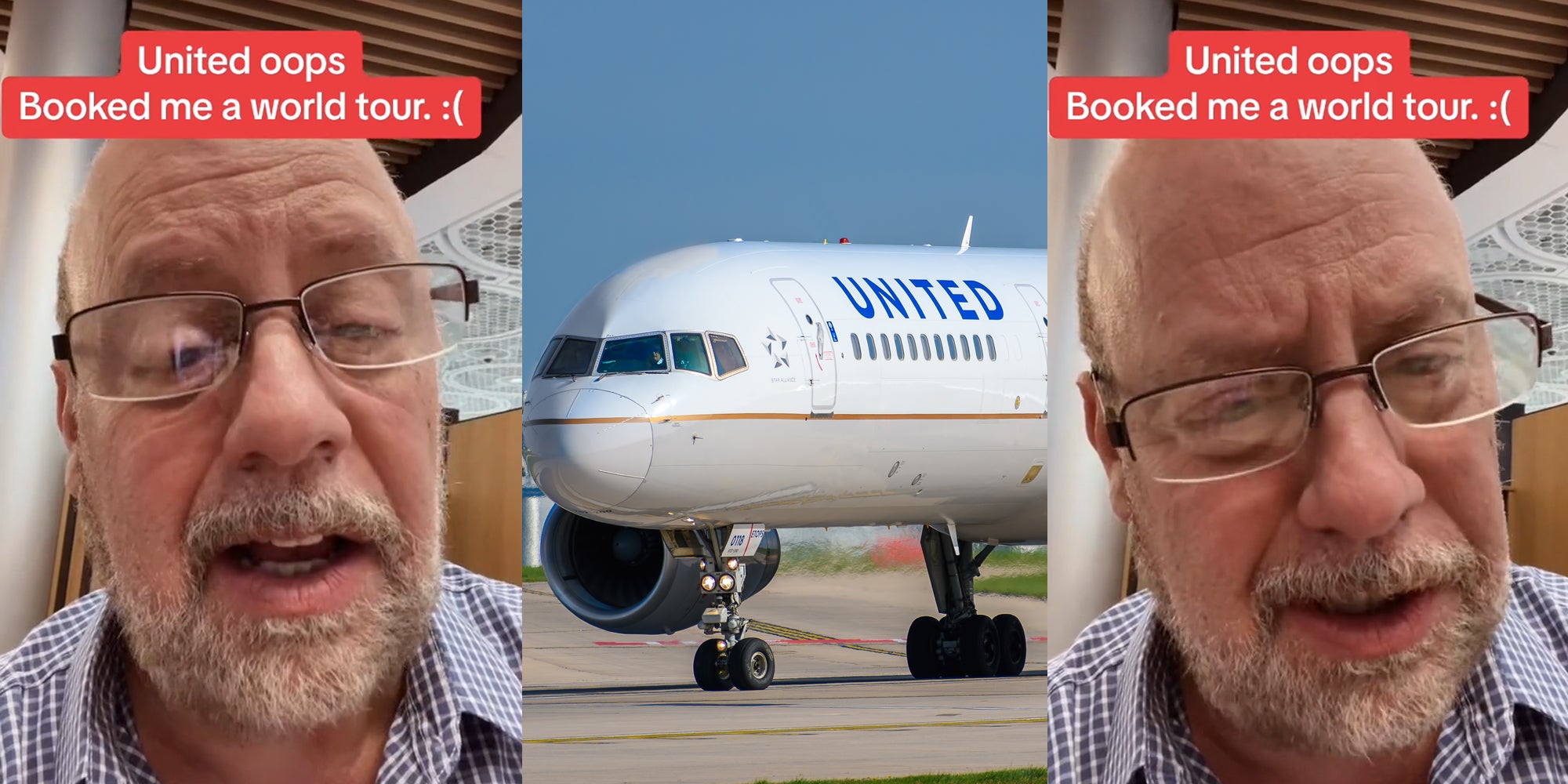 ---
🎶 Now Playing: "Where I Go (feat. H.E.R.)" by NxWorries 🎶