We crawl the web so you don't have to.
Sign up for the Daily Dot newsletter to get the best and worst of the internet in your inbox every day.
Hello fellow citizens of the internet! Andrew here. Welcome to today's edition of web_crawlr.

Our top stories today are about: A shocking way someone's landlord left them a note, people accusing Starbucks' new olive oil drink of being a PR stunt to distract from labor controversy, why Star Wars animation fans have mixed feelings about a live-action Ahsoka show, and why there are conspiracy theories about a recent dairy factory explosion.
After that, our Politics Reporter Claire has her weekly "Dirty Delete" column.
See you tomorrow!
— A.W.
---
⚡ Today's top stories
A TikToker recently claimed that her landlord served her a letter with a knife through it.
A TikToker accused Starbuck's new olive oil drink—which has gone viral many times for all the wrong reasons—of being a PR stunt to distract from the CEO's anti-union efforts.
In a franchise with as many offshoots as Star Wars, there can be some tension between the core canon and the more tertiary spinoffs.
A right-wing commentator appeared to insinuate that something nefarious had taken place after a dairy factory in Texas exploded recently.
---
We crawl the web so you don't have to. Sign up to receive web_crawlr, a daily newsletter from the Daily Dot, in your inbox each day.
---
🗳️ Dirty Delete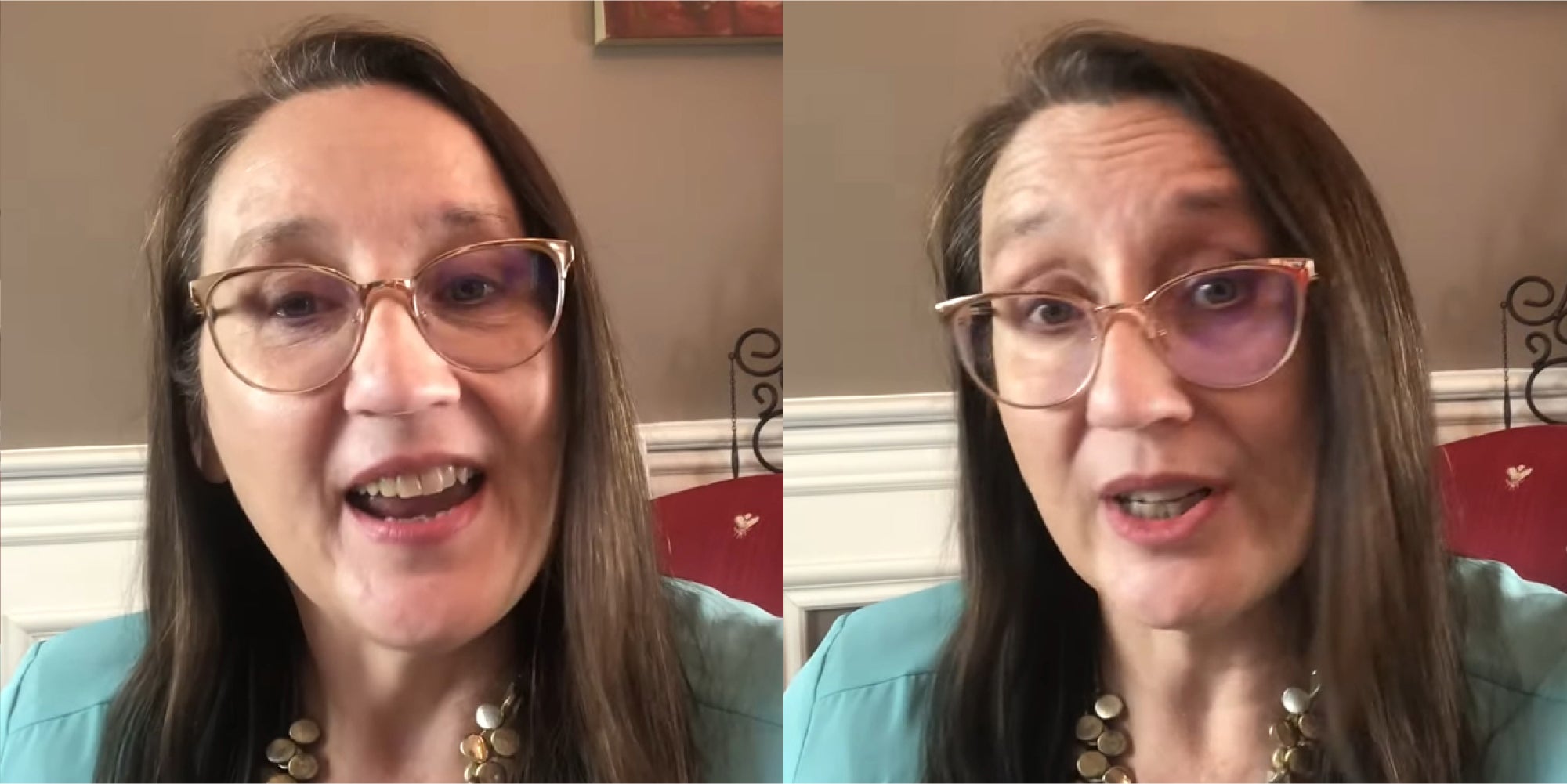 Anti-trans candidate invents new slurs for trans people
In each edition of web_crawlr we have exclusive original content. On Thursdays our Politics Reporter Claire Goforth goes deep on the social media history of politicians in her "Dirty Delete" column. If you want to read columns like this before everyone else, subscribe to web_crawlr to get your daily scoop of internet culture delivered straight to you inbox.
---
🕸️ Crawling the web
Here is what else is happening across the 'net.
🚗 A person who rents their car out via carsharing services reports that a customer sold his car on Craigslist in a remarkable story of attempted fraud.
🔌 If you perform a quick Google search of tenants being overcharged on the cost of their utility bills, you'll find a plethora of posts from people who suspect they're getting conned.
🏠 A woman revealed a TikTok-inspired hack on how to make your living space a little more private: coating your window with Elmer's glue. However, most people didn't approve of the trend.
💳 One customer is going viral for having to check himself out and help another customer after no workers were behind the counter.
🛒 A Walmart worker's video has gone viral after she shared a frustrating experience with her boss that occurred after she gave her two weeks' notice.
📍 Parents use these top GPS trackers to help them keep a virtual eye on their kids, even when they're far away. But should they?*
💻 An IT worker says he was told to block TikTok from a university's network in Florida, sparking a considerable debate.
🏳️‍🌈 From the Daily Dot archive: How a Sims 2 fan forum became anunwitting safe space for queer creatives.
🗣️ Working in customer service can be difficult as dealing with rude customers is an unfortunate reality for many retail workers.
*The Daily Dot may receive a commission in connection with purchases of products or services featured here.
---
👋 Before you go
A viral video featuring a Trader Joe's refrigeration failure and subsequent acts of generosity has captured the attention of millions.
The video, posted on Friday by user @registerednerd_, shows Trader Joe's employees giving away any cold or frozen items due to the malfunctioning refrigeration system.
The customer filming asks the employees to explain the situation to the camera because "people won't believe her."
In response, the employee who's packing the free groceries says: "So our refrigeration went out so we're giving away anything that's cold or frozen."
---
🎶 Now Playing: "Little Red Corvette" by Prince 🎶