We crawl the web so you don't have to.
Sign up for the Daily Dot newsletter to get the best and worst of the internet in your inbox every day.
Hello fellow citizens of the internet! Andrew here. Welcome to today's edition of web_crawlr.

Our top stories today are about: An Instacart shopper who says she was scammed by a fake customer, an ex-Meta worker who claims she was paid $190,000 "to do nothing," a look at how the viral Chipotle catering lifehack may not be saving people money, and how supporters of former President Trump fear his calls for protests will lead to their arrests.
After that, we've got a "Problematic on TikTok" column from our IRL Reporter Tricia.
See you tomorrow!
— A.W.
---
⚡ Today's top stories
A viral video created by an Instacart shopper has caused viewers to express their concerns about hackers targeting Instacart shoppers' accounts.
As more workers are laid-off from companies like Facebook's parent company Meta, many are turning to social media to tell stories from their time at the company.
Recently a lot of TikTokers have started promoting Chipotle Catering as an efficient meal prep lifehack. But this idea definitely has some detractors, partly due to Chipotle's prices.
Trump announced he expects to be arrested today in Manhattan.
---
We crawl the web so you don't have to. Sign up to receive web_crawlr, a daily newsletter from the Daily Dot, in your inbox each day.
---
📲 Better living through apps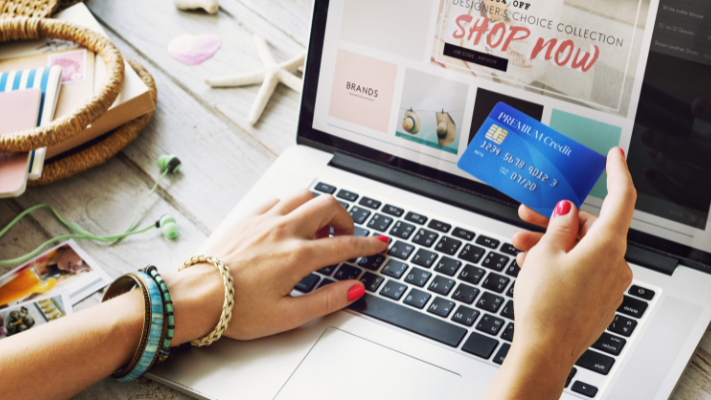 💰 SPONSORED
Protect yourself online with burner debit cards
Stop exposing your debit and credit card numbers on the internet. Privacy masks your card information with secure, automatically-generated virtual cards, so you control who can charge your card—and when. Join over 200,000+ users that have saved millions of dollars using Privacy to block unwanted charges from compromised cards, overcharging, hidden fees, and forgotten subscriptions.
---
😬 Problematic on TikTok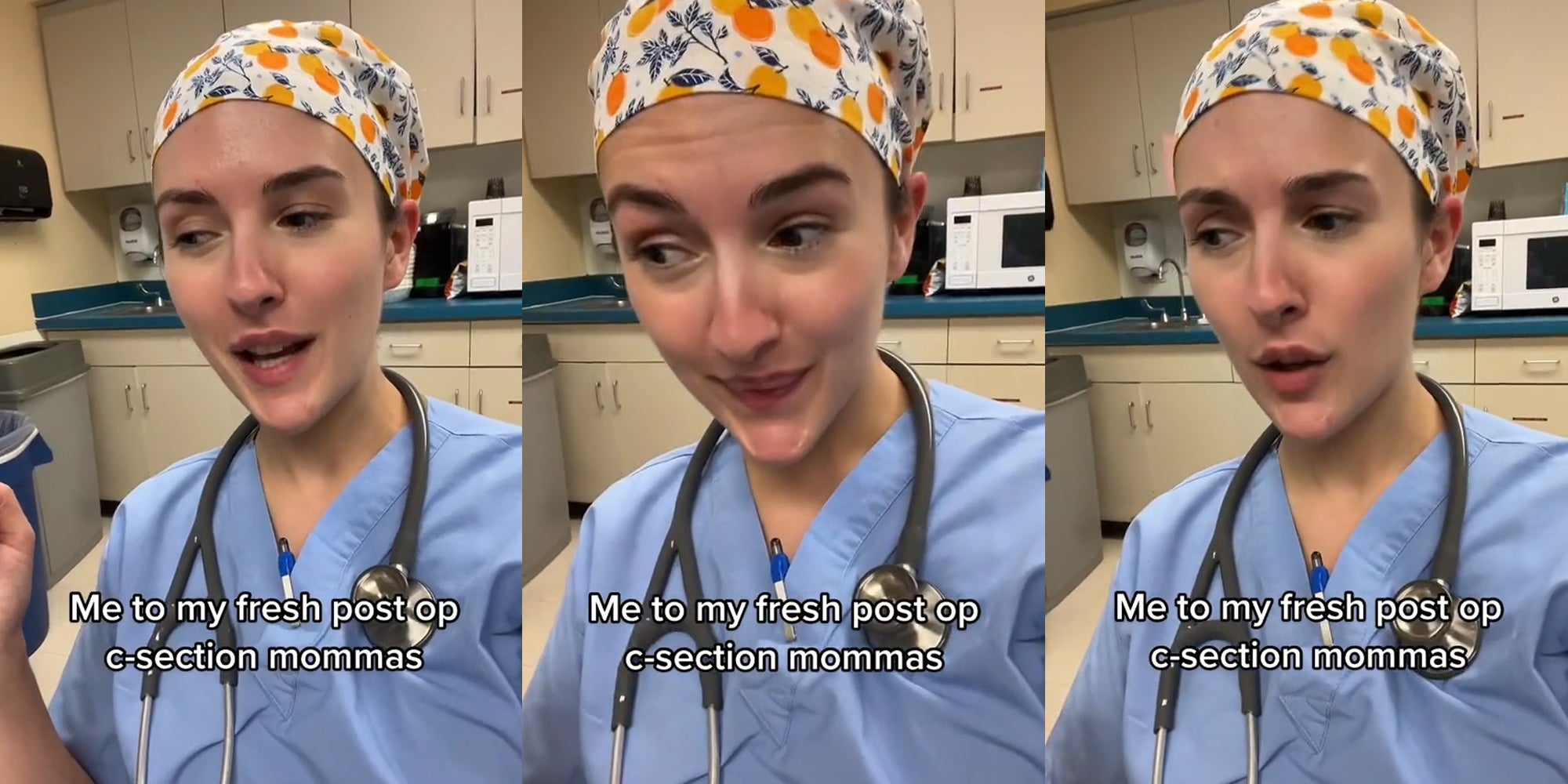 Health professionals using a TikTok sound that makes light of opioid addiction isn't a great look
In each edition of web_crawlr we have exclusive original content every day. On Tuesdays our IRL Reporter Tricia Crimmins breaks down the trends on the popular app that will make you cringe in her "Problematic on TikTok" column. If you want to read columns like this before everyone else, subscribe to web_crawlr to get your daily scoop of internet culture delivered straight to you inbox.
---
🕸️ Crawling the web
Here is what else is happening across the 'net.
💼 A woman put her workplace on blast when she shared in a TikTok video that employees were forced to tape their pockets closed.
🍕 In a video with more than 2 million views, a man brought a Chuck E. Cheese frozen pizza to a local pizza place to have it cooked in their oven.
💰 A "food hack" involving Texas Roadhouse has one cook claiming that he's running out of food at the restaurant because of it.
🍔 In a now-viral video, a McDonald's worker revealed that she has started clocking out at the end of her shift without permission because her manager "expects" her to stay all night.
🎬 A well-known TikToker is going viral for testing out whether he could get a refund at the movie theater after watching 20 minutes of the film.
🍗 This Raising Cane's employee has gone viral for calling out customers who jump the gun when putting in their meal orders.
☕ A video showing a dramatic and instantaneous transformation of a Dunkin' franchise from disarray to ready for the next day sparked debate about how employees handle pre-close and closing duties. It's a surprisingly contentious labor convo.
🌐 From the Daily Dot archive: Meet the users fighting NFT-based hate speech on the new internet.
*The Daily Dot may receive a commission in connection with purchases of products or services featured here.
---
👋 Before you go
A bartender is calling out "impatient" patrons who expect those working behind the bar to drop everything they're doing and put in their drink order.
In her video, Jemima June (@jemimajune_) is in the process of pouring a round of drinks for another customer at the bar. Upon making eye contact with the camera, she then immediately drops the Tito's Vodka, smacks the drinks off the bar, and walks over to tend to the "customer" whom she made eye contact with.
"How customers expect you to act once you make eye contact," June wrote in a text overlay of the TikTok.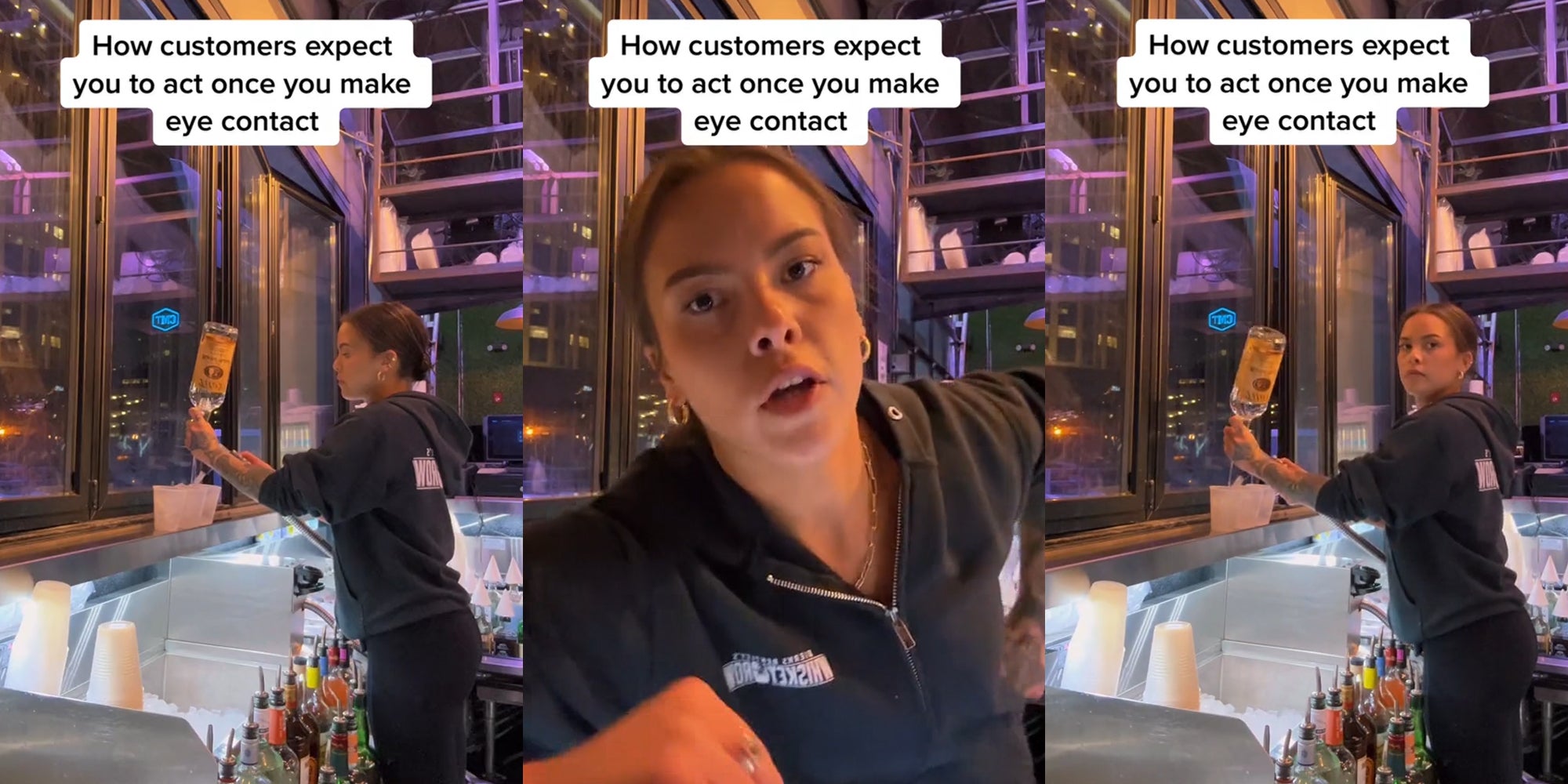 ---
🎶 Now Playing: "Let it Go" by Kalela 🎶