Warning: This post contains some NSFW images.
Hell hath no fury like a student body scorned by the loss of their stoned and sexy teacher. 
Tuesday's news that Aurora, Colo., math teacher Carly McKinney had been placed on administrative leave for maintaining a Twitter feed that hosted photos of the 23-year-old either semi-nude or smoking pot sent shockwaves through the halls of Overland High School. From one locker to another and clear across the Internet, students are showing their support for the exiled educator.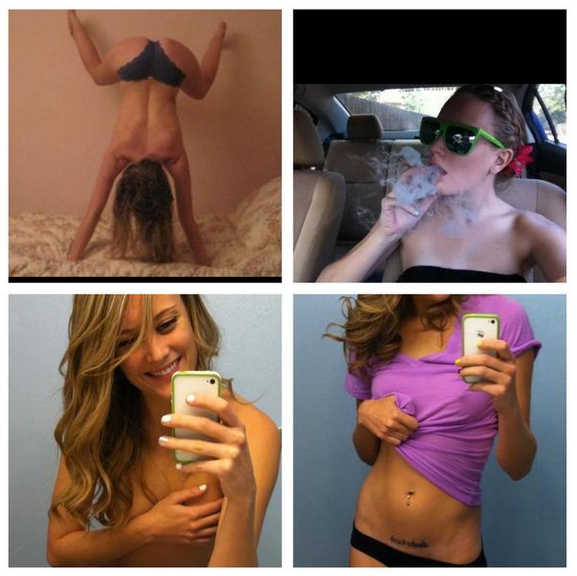 "It's a teacher that's only five or six years older than our oldest students," one Overland student named Shaun told Denver's 9News. "We kind of relate to her on a personal level."
Sure.
Much of the students' support has come in the form of Twitter hashtag #FreeCrunkBear, a direct allusion to McKinney's since-deleted @Crunk_Bear handle on Twitter. The rally cry, which has spread far beyond the Overland halls at this point, has been echoed more than 1,100 times in the past day, with celebrities as well-known as DJ/producer Diplo (who inspired this NSFW Crunk Bear photo) taking the time to repeatedly post and retweet their support.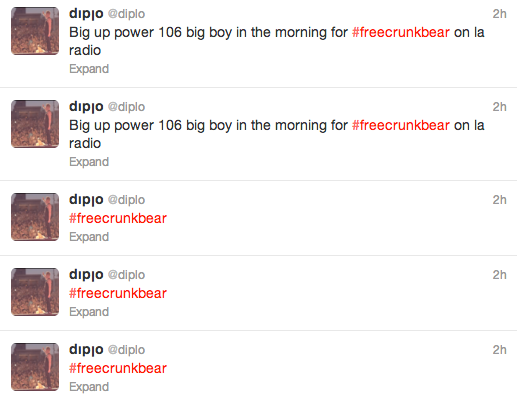 Elsewhere, an anonymous individual has created a @CarlyCrunkBear to impersonate the beleaguered teacher. Identifying herself as "Hot. Wet. Stoned" and a full-on supporter of the #FreeCrunkBear movement, the unnamed impersonator has taken to reposting McKinney's moderately scandalous photos and asking the account's 8,000+ Twitter followers if anybody is "getting #superstoned for the #superbowl this weekend."
Here's guessing at least six of McKinney's former students are saying yes to that. 
The revolution will not be televised. It will happen in full force on Twitter. Operation #FreeCrunkBear cannot be stopped. 
Photo via Crunk_Bear/Twitter