It's Wednesday, so it's obviously time for another edition of Florida Men Getting Busted For Dumb Facebook Photos!
On today's show, our guests are Mario Daniel McDonald, 23, and Joseph Wayne Edwards, 27. These young fellas are apparently members of the Crazy White Boys Criminal Street Gang. Not only have they the temerity to include the word "criminal" in the gang name—and you'd have to be fairly daft to do that—the felony fugitives were allegedly caught pretty posing with their shotguns in Facebook photos. It's illegal to possess firearms if you're a convicted felon.
The Marion County Sheriff's Office added the duo had "gang-related photographs on Facebook," yet another bright way to keep whatever alleged criminal activity they've got going on under wraps.
The pair were arrested earlier this week after detectives started looking for them on May 10. They're charged with criminal street gang activity, possession of firearm by convicted felon, grand theft, and possession of drug paraphernalia.
Now, we can't say with absolute certainty we've found the McDonald and Edwards who were arrested. But since Edwards lists his address as Silver Springs in Marion County, is Facebook friends with a Mario McDonald, and has other friends urging him to call them and talking about "they got mario , ole snitchen ass mutherfuckers.iswear," we're convinced it's them. There are no photos of men holding shotguns that we can see.
Perhaps it's "gang-related" photos like this one, which appears on both Facebook accounts, that landed the men in the slammer. Thanks for playing, guys.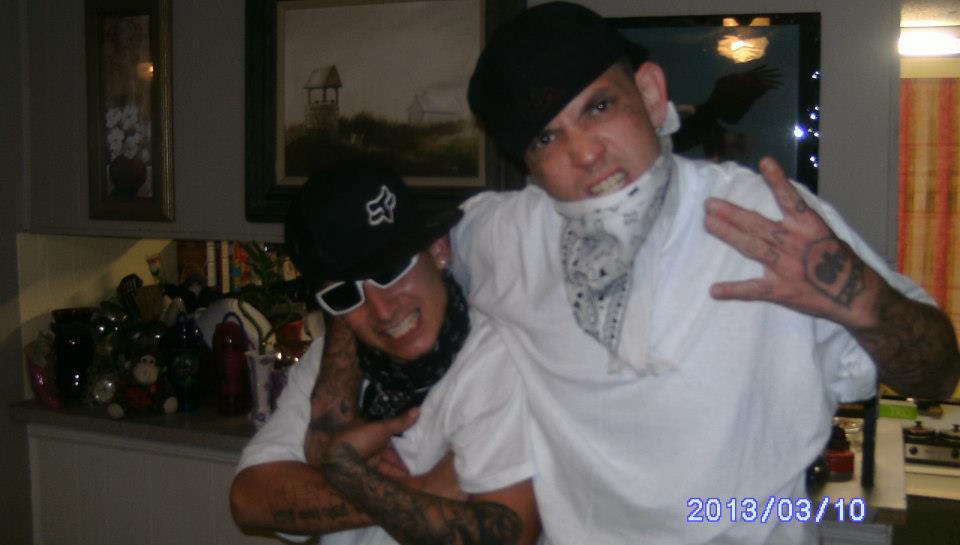 H/T Sun Sentinel | Photo via Joseph Edwards/Facebook