When the economy tanked in 2008, so did the construction company Joe Raineri worked for.
The large remodeling jobs in San Jose, Calif., dried up, and smaller jobs were few and far between.
"Joe isn't used to free time; he has always been a really hard worker," Lisa Raineri, his wife, told the Daily Dot. "And for a while, neither of us were working at all."
With a lot of time to fill and six children to feed in late 2009, Raineri, then 49, picked up a saw and decided to fashion a pile of scrap wood in the backyard into a designer table. After it was completed, the couple didn't know where to sell it or for how much. So they turned to Craigslist, a classified advertisement website, where the the family had sold children's toys and Joe had purchased construction supplies from in the past.
Within minutes, the couple received dozens of responses. The dining room table eventually sold for $600.
"We were really down on our luck and it was right before Christmas and I was panicking that I couldn't give the kids the kind of Christmas they were used to, Lisa recalled.
"I thought that if we could sell a table or two, we could get through Christmas. Craigslist was huge for us."
Three years and hundreds of tables later, the Raineris have made handcrafted furnishings their livelihood. The family currently owns Terra Amico, a custom furniture business that makes everything from tables to queen-sized bed frames.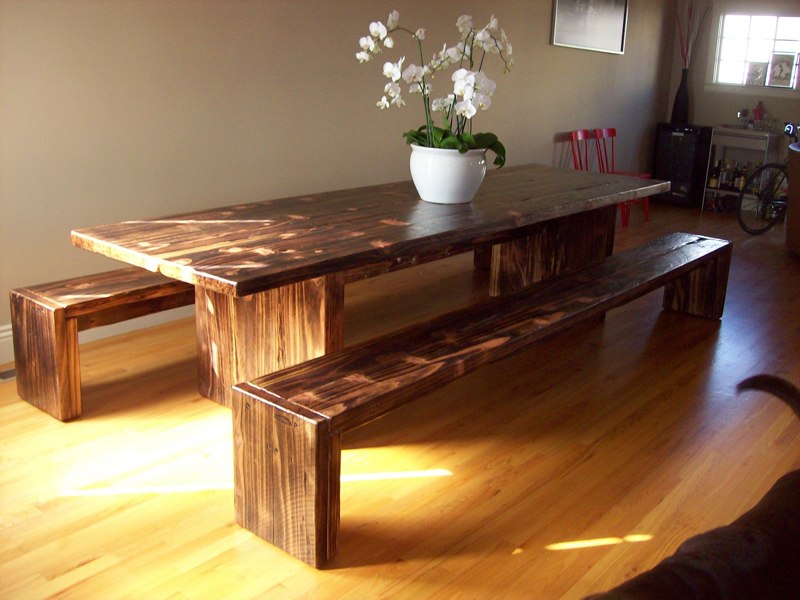 The family receives about 10 orders a week and has started building for restaurants and small businesses, including almost all of the furniture for the San Pedro Square Market in Downtown San Jose. Lisa handles the business and marketing, while Trevor, the couple's 18-year-old son, helps Joe with designs. And while the business has grown tremendously, at least half of the referrals and much of the building materials still come from Craigslist, Joe said:
"We are on Craigslist every night. There are so many people who are looking to replace decks, deconstruct old structures and remodel and just want someone to come take the wood so they don't have to pay dump fees. And we are happy to come and take that beautiful natural resource off their hands."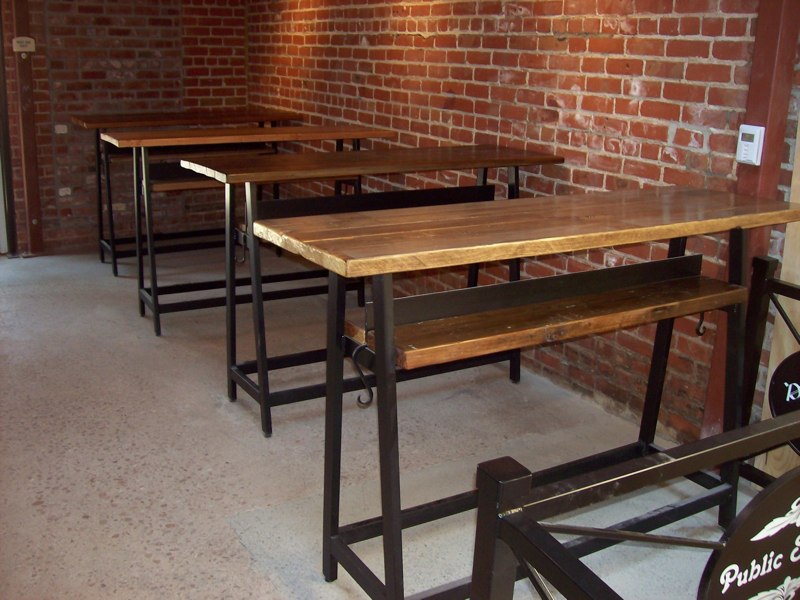 Terra Amico is still run out of the family's home, and the San Pedro market is used as their showroom to meet clients and promote their work. With the days of unemployment now a distant memory, Joe offered the following advice to those looking for a fresh start.
"I would tell them to not let that fear keep them from trying something new that they believe in," he said. "Be creative. There are lots of ways to start a business without a lot of money, especially with social media. Put yourself out there. Show your passion. People will respond."
Photo by Lisa Raineri